HTC records $1.3 billion revenue, net profit of $11 million in Q1 2015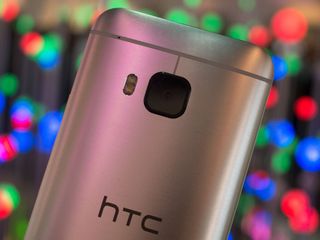 Overall revenue for the quarter was at NT$41.5 billion ($1.36 billion), which is slightly lower than the NT$47.9 billion ($1.5 billion) the company managed in Q4 2014. Net profit at NT$0.36 billion ($11 million) is also marginally less than the NT$0.5 billion ($15.89 million) recorded during the preceding quarter. However, when compared to the same period last year — with a recorded revenue of NT$33.12 billion ($1.08 billion) and a net loss of NT$1.88 billion ($66 million) — the manufacturer has turned things around remarkably well.
HTC is looking to take that momentum into Q2 with devices such as the One M9 in the U.S. and European markets, with the One M9+ and One E9+ targeted at Asian territories. The Taiwanese vendor is expecting to make NT$46 billion ($1.5 billion) to NT$51 billion ($1.67 billion) next quarter.
Source: HTC
Harish Jonnalagadda is a Senior Editor overseeing Asia at Android Central. He leads the site's coverage of Chinese phone brands, contributing to reviews, features, and buying guides. He also writes about storage servers, audio products, and the semiconductor industry. Contact him on Twitter at @chunkynerd.
Way to go! Posted via the Android Central App

Weak.... Posted by my soon to be retarded Note 4.

This company is like a zombie that just won't die. Are people really buying these logo-bezel toaster phones?

Yes. Had two M7s. Sold one and bought a M8 for free on contract.
Great phones because everything just works on it. No need for tinkering or pause when multitasking.
Yes the camera is not great but i have a small pocketable camera that is far better than any smartphone. For every other situation the one on the phone can handle the load.
The bezel is an issue if you look at it from renders. In real life you forget about it and just use the phone. Posted via the Android Central App

Yes, the One devices just work. They're awesome. The struggle this year will be convincing buyers to part with their cash for a flagship device that doesn't boast specs that match it's competitors. That's a tough sell. Even though the device feels great in the hand and works seamlessly, it's gonna be tough to capture that attention in the high end. Flagships aren't supposed to be understated but this one is in the crowd. Posted via the Android Central App

It does boast specs except for the camera (which I actually finds great in my opinion.) Posted via the Almighty One M9 or my retired Nexus 4

Keep in mind that consumers are generally misinformed and many will think that the One M9 with 20mp is better than the S6 with 16mp. That's a spec win potentially for HTC. Remember that most buyers aren't on these blogs and forums researching phones. They go to the store and buy whatever they want at that moment.

It looks like a fridge...a really cool fridge. Still the classiest looking smartphones around in my opinion Posted via the Android Central App

Choices, it's a great thing. Don't like it, don't buy it. Others will. Posted via the Android Central App

Yes, they're great phones.. everything works on phone and doesn't lag like the galaxy does.... Phone runs smoothly

Honestly, I feel as though both the HTC One series and the Galaxy series suffer from that problem.

You know, the ONLY time I've EVER heard anyone talk about bezels was on this site! No one has ever said a thing about bezels in all my discussions with people about phones!

Because tech geeks are anal. They notice bezels that you and I don't Posted via the Android Central App

I take part in a lot of car forums. It seems that phone forums are very similar, in that quite often, people don't even know or believe there is a problem, until they read someone else's "problem"; then, they go find that "problem" exists on their car (or phone, in this case).

The funny thing I find, is that the people that complain the most are usually the ones that do not own the device they are complaining about. I'm sure you see the same thing on the car forums you visit.

Somebody's gotta be number 3 in the Android world. You've got Big Bad Samsung followed by LG

I think it's
1 . Samsung
2 . Lenovo
3. Heuwei Brought to you by the Fantastic Note 4

Fair enough HTC can sit at 5.

Nice to see... Very proud HTC user... Next year i will buy M10 caaaant waiiit :ppppppp.. If screen will be bigger than 5.0 i will go on iphone 5s :p HTC Desire S»HTC Desire HD»HTC One S»HTC M8 (Naked)

Good god man!!!! $11 million in net profit on $1.36 billion in revenue?? That's a profit margin of 0.8%. WTF HAPPENED ??!!!!!! (In my Will Farrell voice) Buuuuut atleast they're not in the red anymore Posted via the Note 4 or Tab S 10.5

Yeah, more proof android smartphones are commodities. It's the pc market all over again and the Chinese are coming! Posted via the Android Central App

This made me lol. You're like the modern day Paul Revere. It's true though, the Chinese are coming. Posted via the Android Central App

Depends on whose map you see, HTC is a Chinese company.

Scale and volume makes the profit in the smartphone industry. Things like advertising wouldn't increase much, and r&d not at all. The only additional costs at that point is if additional manufacturing lines are needed. Posted via the Android Central App

Go HTC!!! M7 is amazing, im waiting for the M10! dreaming of electric sheep

I wonder if they are going to use that new screen from sharp 805 ppi super LCD Posted via the Android Central App

If only they could be more clear of purpose and release their phones on time in countries they intend to release on. Here in South Africa, the M phones arrive a few months after they were launched in other countries. That always give you a feeling that they are half-hearted about selling their device. Otherwise great phones (even though they tend be larger than I feel they should be) and software. Posted via AC App from Note 4

Hope they continue. I'm no fan of the M9, but I do hope HTC gets better financially. Maybe then we'll get that evleaks render. :)

It's great that HTC made another year of profit. I would hate to think if one day my choice of smartphone was either Samsung or Apple.

Didn't see that coming with their lineup...

Good, now let's celebrate with some new design language HTC.

Easy to go up after hitting the rock bottom. Once this small bounce is over it'll go back down.

Unfortunately, according to HTC, you may be correct: read link below. While HTC produces some of the best smartphones, their lack of attention to the camera particularly their exclusion of OIS, a 'first' for smartphones with inclusion of OIS in the HTC One (M7). OIS remains a requirement for me. Although many people are happy with their HTC One (M9), hopefully a software update for the camera overcomes some of the issues. I would be very interested in LG's G4 camera if they release a smaller version. http://www.cnet.com/news/htc-has-strong-first-quarter-but-q2-looks-like-...

I hope they continue to do well.. HTC is the only brand that I like running android.. If they go away I will have to revert to an iPhone and that's not good!!! I love my M8 and had the M7 before that. Posted via HTC One M8 and Android Central App

More power to them. I love my M8, too. But they're not gettin' another dime out of me until they make a respectable One Max successor available in the US.

Count me in as another user who hopes to see HTC do well. And it will be interesting to see if profits increase with Cher Wang in charge. Posted via AC App on HTC One

Why is the back of the phone the most common pic you see posted? Lol Posted with my Galaxy Note Edge via the Android Central App

Lol Pffft! Obviously, because the back view of the M9 is the only easily discernable visual differentiator from the M8. Likewise, there is essentially no difference between the back view of the S6s, hence the front view is the differentiator.

Way to go HTC!...now bring us the HTC One M9+ to the rest of the world!!!! Posted via Android Central App

Even if you don't like the HTC phones they drive change in the industry. Without HTC Samsung would continue to make squeaky plastic, laggy phones. Posted via the Android Central App
Android Central Newsletter
Get the best of Android Central in in your inbox, every day!
Thank you for signing up to Android Central. You will receive a verification email shortly.
There was a problem. Please refresh the page and try again.