Here's what Google is doing to help protect users from government-backed hacking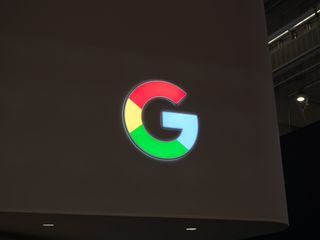 (Image credit: Android Central)
What you need to know
Google has revealed that its Threat Analysis Group (TAG) sent more than 12,000 warnings related to users being targeted by government-backed attackers between July to September 2019.
The Threat Analysis Group has been in existence for over a decade and is involved in detecting and defeating threats from government-backed hacking.
TAG currently tracks more than 270 government-backed hacking groups from 50 different countries.
Google's Threat Analysis Group (TAG) has been detecting and countering government-backed hacking against its users for over a decade now. As per a blog post by Shane Huntley from the Threat Analysis Group, it sent out over 12,000 warnings to users in 149 countries about government-backed hacking attempts from July to September this year.
More than 90 percent of the users were apparently targeted via "credential phishing emails", with an aim to obtain the password and other account credentials of the target. As can be seen in the map showing the distribution of state-sponsored phishing attacks in Q3 2019, most of the targets were in the U.S., Pakistan, South Korea, and Vietnam.
Google says that its Threat Analysis Group tracks over 270 targeted or government-backed groups in more than 50 countries around the world. These groups are said to be involved in various activities such as stealing intellectual property, intelligence collection, targeting activists, destructive cyber-attacks, and spreading disinformation.
To help protect its users as well as infrastructure, Google's Threat Analysis Group works closely with other tech companies as well as security firms to share intelligence. It also shares some threat information with law enforcement agencies. In the future, TAG plans to share more updates about the threats that it detects and stops. This, it says, could prove helpful in deterring future attacks and also create awareness among high-risk targets such as journalists and human rights activists.
Google fires four employee activists for allegedly 'violating' company policies
Give up, surrender, cooperate, acquiesce and sell off all the information and data of those they are supposedly protecting. That is what Google will do when confronted by some totalitarian government. Profit will always come first, before any supposed principles and or meaningless declarations about human rights or freedoms. Ask Google, are they willing to standup to the Chinese government, when they ask Google to censor information?! Or reveal the personal information of dissidents?! Yeah, I didn't think so...

PS As per the BBC, Apple just bowed to pressure from Russia and changed the map for Crimea. It is now showing as part or Russia and no longer as part of Ukraine. So much for standing for what is right...LOL... BBC News - Apple changes Crimea map to meet Russian demands
https://www.bbc.co.uk/news/technology-50573069
Android Central Newsletter
Get the best of Android Central in in your inbox, every day!
Thank you for signing up to Android Central. You will receive a verification email shortly.
There was a problem. Please refresh the page and try again.