Google is slowly making Allo a messaging app worth using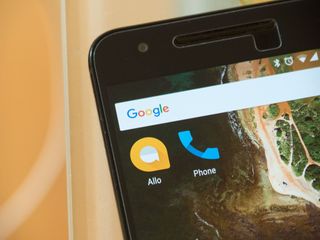 I like Allo. Granted, I'm forcing my husband to use the app as our primary means of communication, but it's because I genuinely enjoy the variety of customization as we're typing messages back and forth.
Google has updated Allo with more friendly functionality. There's now a feature called Smart Smiley that pops up relevant emojis as you're typing. Additionally, you can now choose from a variety of themes to spice up your chat windows.
Allo has also added a new Fantastic Beasts sticker pack for those who are fans of J.K. Rowling's fantasy empire. And if a pal sends over a sticker from a pack you don't currently have, you can tap on it in the chat window to download it and reciprocate the sentiment.
The new Allo features begin rolling out today for both Android and iOS devices.
More: Everything you need to know about Allo
Get the Android Central Newsletter
Instant access to breaking news, the hottest reviews, great deals and helpful tips.
Florence Ion was formerly an editor and columnist at Android Central. She writes about Android-powered devices of all types and explores their usefulness in her everyday life. You can follow her on Twitter or watch her Tuesday nights on All About Android.