All our favorite new Quest and PSVR 2 games from the UploadVR Showcase 2023
Over 60 games were shown but these are the ones we think are worth your while.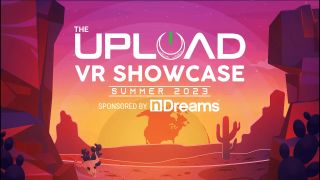 (Image credit: UploadVR)
The bi-annual UploadVR Showcase has just wrapped up its Summer 2023 show. Over 60 games were shown off for VR platforms like the Meta Quest 3 and PSVR 2, including plenty of new titles and updates for several of our favorite Quest games.
All these games are either out right now or are coming sometime this year (with one exception), and there's a significant variety of content to choose from! Check out all the trailers and info below to see our favorite picks, or just go watch the entire hour and forty-minute-long show right here for yourself.
Arashi: Castles of Sin - Final Cut
Arashi: Castles of Sin had a ton of potential when it originally launched on PSVR a few years back but its promise was held back by the PSVR's aging hardware. Thankfully, the creators of one of the best VR games of all time — that's The Walking Dead: Saints & Sinners series — is remaking Arashi for PSVR 2 and Meta Quest headsets for release later this year.
Arashi can be described like Sekiro meets Ghost of Tsushima in VR. If that doesn't get you fired up, I really don't know what will. This was my personal favorite game of the show and it fits that it's alphabetically first on the list, too!
Release: Fall 2023 on PSVR 2 and Meta Quest
Battle Bows
Battle Bows looks a bit like if you took everyone's favorite VR castle defense simulator — that's the one from Valve's The Lab — and turned it into a full-fledged game. Castle defense is something truly special in VR, especially when you're armed with a bow and one tricky elemental power.
You can play this one single player and try to rack up high scores or join in with up to three other friends in both quick play and private lobbies. Get those bows knocked!
Release: July on Meta Quest
Contractors Showdown
While we're a bit light on details at the moment, Caveman Studio officially announced its Population: One competitor, Contractors Showdown. This battle royale comes from the developers of, you guessed it, Contractors, and should provide some much-needed competition in the VR battle royale arena.
We absolutely love Contractors for many reasons but one of the best is the plethora of excellent in-game mods for the game including Star Wars: Battlefront VR and Halo VR, all of which can be played in the game without any actual "modding" of any kind.
Release: PSVR 2, Meta Quest in 2024
Dead Hook
Doom VFR was well ahead of its time if Dead Hook is any indication. This demon-slaying hook-swinging action title will have you flying through areas, crunching skulls, and spitting bullets as you make your way through a veritable hellscape from the comfort of your Quest headset. This new trailer finally unveils some story elements and gives us a fresh look at a game that's on the cusp of being available.
Release: July 2023 on Meta Quest
Espire 2 mixed reality update
As we get closer to the release of the Meta Quest 3, expect plenty of games to debut some kind of mixed reality mode. Espire 2 is one of the latest ones to announce the concept and boy does it ever look awesome. Map your home with your Quest and embark on a Quest without ever leaving the confines of your familiar walls. Plus, the update is totally free!
Release: late 2023 on Meta Quest
Genotype
Genotype is a mystery sci-fi game that lets players mess with the basic building blocks of life: genetics. You'll explore an unfamiliar world and attempt to survive as you try to figure out what the heck happened to the planet. From the unique, organic weapons to the creative enemies and animals, Genotype looks like something truly special that'll release later this year.
Release: late 2023 for Meta Quest
I Expect You To Die 3: Cog in the Machine
Our latest look at the next entry into the famed I Expect You To Die spy thriller VR series includes the entire intro, plus some sweet, sweet tunes by Haley Reinhart. As is the case in the other two entries in the series, you'll be playing this one seated and use special kinetic powers to manipulate the world around you as you attempt to spy your way through this Bond-like experience.
Release: Summer 2023 on Meta Quest (preorder now for a 10% discount)
Inverse
If you're a fan of Stranger Things, you're about to be really happy. Not only are we getting an official Stranger Things VR single player story-based game this year, but we're also getting Inverse, a Stranger Things-themed 4v1 horror game. Four human-controlled players will embark on an adventure in an attempt to stop the horrifying creature lurking around every corner.
The twist here is that creature is controlled by a human player, meaning you and your teammates will really have to work together if you're planning on winning.
Release: 2023 on Meta Quest (Early access available now on App Lab)
LO-FI
Cyberpunk fiends of the world unite, because LO-FI is finally nearing release. LO-FI began life as a Kickstarter project back in 2019 and can be played in its early state right now if you're a backer, but the final version is headed to the PSVR 2 later this year. LO-FI is an adventure game set in an open cyberpunk dystopian world filled to the brim with characters and stunning graphics.
Release: late 2023 on PSVR 2
Micro Machines: Mini Challenge Mayhem
Many years ago, I got to play a Hot Wheels game on a specialized AR phone called the Lenovo Phab 2 Pro. Unfortunately, that platform didn't last long but that game's spiritual successor appears to be here in Micro Machines: Mini Challenge Mayhem for Quest.
Make tracks and race cars like you did in your childhood! Complete challenges, do crazy stunts, and even use your own home as a point of creation with the mixed reality mode.
Release: 2023 on Meta Quest
Octonic
Working out in VR is a lot more fun than running on a boring old treadmill, and that's where Octonic comes into play. Strap your headset on and use it to map your treadmill's dimensions, then go on a run for your life through an alien invasion, the serenity of a snowy lake, or the peacefulness of a forest trail.
Outta Hand
Look ma, no feet! If you've ever played Gorilla Tag, you'll know how strangely exhilarating it can be to "run" around with no feet. Using only your arms, players in Outta Hand will channel their inner gorilla and catapult themselves from platform to platform, smacking baddies and getting high scores all along the way.
Release: Fall 2023 on Meta Quest
Pixel Ripped 1978
Have you ever dreamed of working at Atari during its heyday back in the late 1970s? That's how Pixel Ripped 1978 — the latest entry in the famed genre-defying VR series — begins. You'll warp into the 2D games you're developing and get a brand new perspective thanks to the wonder that is VR.
Release: June 15 on Meta Quest (Wishlist now)
Pneumata VR
As you might have guessed by the name, Pneumata VR is the VR port of first-person psycho-horror game Pneumata. In it, you'll play the role of a detective just doing his job at an apartment complex where people keep going missing and something else just isn't quite right. It reminds me a bit of the classic Condemned that launched on the Xbox 360 and should be a pretty incredible experience in VR.
Release: 2023 (platforms TBA)
Puttzzle
What do you get if you cross the classic Marble Madness with Super Monkey Ball and make it control like a putting game? Puttzzle, of course! This clever puzzle game mixes several gameplay styles and concepts together and looks like a ton of fun.
Release: 2023 on Meta Quest (try it now on SideQuest)
Retropolis 2
The official sequel to Retropolis has just entered early access! You'll continue the story of Philip Log and Jenny Montage, robo detectives that solve crimes in a noir-style world. This one pays great homage to classic point and click adventure games on the PC, bringing all the clever puzzles to VR with bespoke mechanics and a thrilling story.
Release: Episode 1 available now on App Lab
Stride: Fates
The story update for Stride is almost upon us, and this first full trailer for the game's biggest update finally reveals what we can expect when it launches later this year. While the original title certainly felt like it was Mirrors Edge in VR — and the mechanics still follow that closely — the story itself seems plenty original.
Release: late 2023 on Meta Quest
Throwback
What happens when you cross Paperboy and Road Rash? I certainly never thought I'd ever be able to ask that question — given that these were two of my favorite games from childhood — but the answer is Throwback! Toss papers, fight aliens, and get the highest score all while having an absolute blast.
Release: July 2023 on Meta Quest
Tin Hearts VR
It's hard to get tired of puzzle games — especially in VR — and this VR adaptation of the popular title Tin Hearts has been completely rebuilt from the ground up for the PSVR 2 and Meta Quest headsets. Embark on the heart warming narrative in a magical toy-filled world later this year.
Release: 2023 on PSVR 2 and Meta Quest
Toss!
Somehow, I've fit not one but now two Super Monkey Ball references into the same article. That's just fine by me because the monkey-filled game of Toss! is about to show you how monkeys solve platforming puzzles when they're not trapped inside a giant marble: toss their bodies with their hands, of course!
Release: September 7 on PSVR 2 and Meta Quest
Vail
eSports legend Vail is finally coming to the Meta Quest platform later this year and it's bringing all the iconic action and art style along with it. It's a highly competetive multiplayer shooter that'll debut on Quest with new maps, modes, weapons and, of course, every major update the PC version has enjoyed so far. Plus, the Quest version will have its own exclusive in-game cosmetics to enjoy.
Release: 2023 on Meta Quest
Yupitergrad 2: The Lost Station
Swing and fling yourself around a space station in the sequel to the pseudo Cold War-themed Yupitergrad. If you loved the first one, this one is going to top that and try to be everything you've ever wanted in your most acrobatic, cosmonaut-filled fever dreams.
Release: July on Meta Quest
Get the Android Central Newsletter
Instant access to breaking news, the hottest reviews, great deals and helpful tips.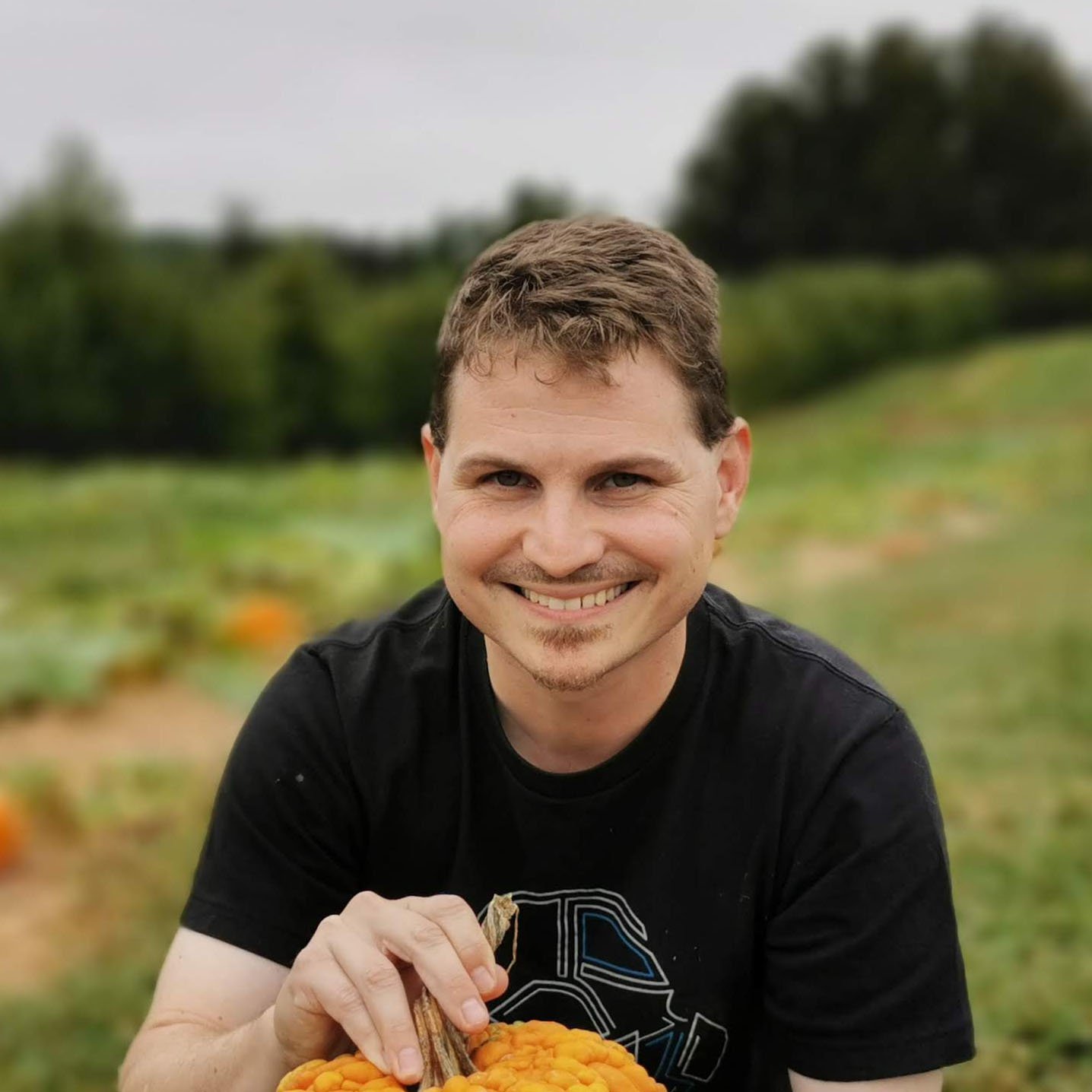 Senior Content Producer — Smartphones & VR
Nick started with DOS and NES and uses those fond memories of floppy disks and cartridges to fuel his opinions on modern tech. Whether it's VR, smart home gadgets, or something else that beeps and boops, he's been writing about it since 2011. Reach him on Twitter or Instagram @Gwanatu