Facebook is reportedly getting a new name next week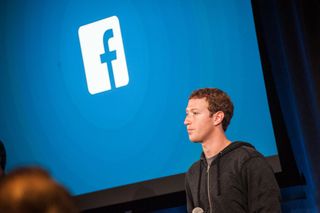 (Image credit: Android Central)
What you need to know
Facebook is said to be planning to change its name to "reflect its focus on building the metaverse."
The change could be announced as soon as next week.
The rebranding could lead to the creation of an umbrella company that would oversee the Facebook app, Instagram, WhatsApp, Oculus, and more.
Facebook has decided to change its name to better reflect its focus on "being a metaverse company," according to The Verge. The social networking giant is expected to detail the change at its annual Connect Conference on October 28, but an announcement could happen sooner.
The report suggests Facebook's new name may have something to do with Horizon, which is the name of its social VR platform. The app's name was changed to Horizon Worlds earlier this month.
A source familiar with the matter told the publication that the rebranding is meant to "signal the tech giant's ambition to be known for more than social media and all the ills that entail." The Facebook app and other groups like Instagram, WhatsApp, and Oculus could be positioned under a parent company as part of the rebranding.
Back in July this year, Mark Zuckerberg told The Verge that he wants to transform Facebook from a social media network to a "metaverse company" over the next five years or so. Facebook defines the metaverse as a "set of virtual spaces where you can create and explore with other people who aren't in the same physical space as you."
In 2015, Google did something similar when it decided to create a new public holding company called Alphabet to make it easier to "run things independently that aren't very related."
The news comes just days after Facebook announced that it would hire 10,000 people across the European Union to "help build the metaverse." It also created a new product team in July this year to work on the metaverse. The team is part of Reality Labs, which is the company's virtual reality group.
Facebook declined to comment on the story.
Need to more accurately reflect their views and values so the name will be changing to:
CommieBook

Didn't take long for the deplorable Trumpies to crawl out of the conspiracy cave!

Mentioning Trump only exposes your own deplorable behavior.
I never mentioned Trump and to associate me with him is beyond stereotyping. So you are the very thing you claims to be against. Nice one hypocrite.

You should love them, they were your greatest aid in reinforcing your biases/ignorances, & spreading pure, unadulterated, FUD. Trump loved them; until they finally realised they couldn't continue with their complicity, & then, as he does so naturally with everyone/thing, dropped them like a hot potato.

Your comment only shows your own bias and ignorance assuming and associating me with certain groups you dont like. So you are the very thing you claims to be against. Nice one hypocrite.

I believe they will be MAGA, LLC.

Metaverse? Isn't that DC Comics?

This whole meta verse thing scares the crap out of me. There is no way it will be a positive for society.

My bets are on it being "Verse" with their V-shaped Chrome-copycat logo symbolizing 666. Zuck's all about his cultish BS (see the inside of his hoodie). Just sayin' ¯\_(ツ)_/¯
Android Central Newsletter
Get the best of Android Central in in your inbox, every day!
Thank you for signing up to Android Central. You will receive a verification email shortly.
There was a problem. Please refresh the page and try again.