Detroit: Become Human developer Quantic Dream goes multiplatform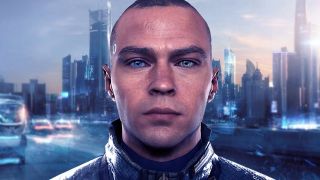 Beyond: Two Souls, Heavy Rain, and Detroit: Become Human are interesting projects that play out more like interactive films than games. Despite this, these experiences have a strong following — especially on PlayStation — ever since Heavy Rain came out all those years ago. This formula has also been emulated by developers like Supermassive Games, the team behind horror sensation Until Dawn. Recently, Supermassive Games announced that it's going multiplatform and bringing a new horror anthology to Xbox One. It looks like Quantic Dream is also going the same route.
Today, Quantic Dream announced that its aim is to be on "all platforms" after receiving funding from Chinese internet company NetEase. According to Eurogamer, Quantic Dream bosses David Cage and Guillaume de Fondaumière said they're leaving PlayStation exclusivity behind and that this was a new beginning for their company. Fondaumière said the following during an interview.
This is great news for Xbox One and possibly Nintendo Switch owners who have been craving such games. Not everyone can purchase multiple consoles, so exclusive developers going multiplatform is cause for celebration. It increases accessibility and that seems to be the new trend in the gaming industry with programs like Xbox Play Anywhere and cross-progression. Keep in mind that the portable nature of the Nintendo Switch puts constraints on computational power so this is by no means a guarantee.
We can't wait to see what Quantic Dream releases in the future! How do you feel about this news? Let us know.
Please bring Detroit: Become Human to Xbox One!

Loved Heavy Rain. In fact, I played it back when it was 1st released and it was so good and changed my view of what a games could be so much that it took me a few months before I could go back to any other traditional shooting/adventure game. Just got a PS4 Pro for the Quantum Dream games and Shadow of the Colossus remake which finally looks like it was intended (If only the controls had gotten better) . Plan on starting Detroit very soon.

So many PS owners probably fuming now. When I told my friend who is a PS fanatic that Kingdom Hearts was coming to Xbox too he literally sigh sadly 🤣🤣🤣🤣
Android Central Newsletter
Get the best of Android Central in in your inbox, every day!
Thank you for signing up to Android Central. You will receive a verification email shortly.
There was a problem. Please refresh the page and try again.