CyanogenMod 9 RC1 released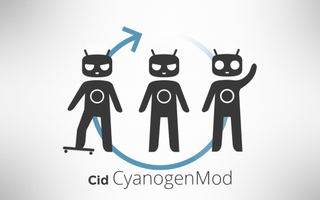 The day has finally arrived, as the CyanogenMod team announced that 37 devices are receiving RC1 of CM9 today. This is a milestone, to be sure, as these builds should be more stable than any nightlies that have come before it. The issue tracker is also open now, so those of you that install this can report bugs and keep up on the progress of the fixes.
In the blog post, the team states that it took 225 days to get to this point since the release of Ice Cream Sandwich source code (and since work began), and because of the major changes Google made to Android they took the time to rework a ton of code for behind the scenes stuff. The changes they've made should make it easier to accept code changes and add new devices, because the "core" OS has been stabilized. Be sure to hit up your respective devices forums section to report back on your experience if you decide to flash this.
Source: CyanogenMod
Android Central Newsletter
Get instant access to breaking news, the hottest reviews, great deals and helpful tips
Just in time to start on jelly bean cm 10

Jelly Bean's CM would not be 10, it'll likely be 9.1 since Jelly Bean is expected to be 4.1 and not 5.0.

no, it will be cm 10. honeycomb would have been cm 8 but it never went open source, android 2.3 was 7, 2.2 was cm 6... etc

Wouldn't it have made it easier if CM just followed the Android Numbers? Like CM4 and CM4.1?

Yes. So ovvned. Quite the accomplishment.

Already running on my VZW GNex

Downloading for my ATT SGS2, hopefully it's pretty stable on my device now, i love AOSP but I am very picky about bugs, so it's a balancing act for me.

super owned..... i'm downloading for my Nexus S4G.. hopefully it doesnt force close on me

Let the AOKP vs CM flame wars begin :)

So if I'm reading their list of devices correctly, there are nightlies for the Samsung Skyrocket but not an RC yet, right?

EDITED: Never mind that. I just had to follow a different link.
I may be missing something but why isn't the Galaxy Nexus getting a CM9 RC? I do not see in the list of supported devices.

Will be downloading. Hopefully it fixes the pin lock screen lag that appeared in the last few nightlies. Also its awesome how the cyanogen team can update 37 devices with a stable release faster than some manufacturers/ carriers can one :)

Good news! My not-even-released-yet Verizon Samsung GS III just got closer to being dominated by me and not Verizon.
Android Central Newsletter
Get instant access to breaking news, the hottest reviews, great deals and helpful tips
Thank you for signing up to Android Central. You will receive a verification email shortly.
There was a problem. Please refresh the page and try again.