Call of Duty Black Ops 4 for PlayStation 4: Everything you need to know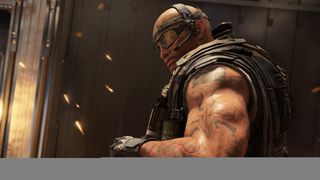 It wouldn't be a year in gaming without the annual Call of Duty release blessing the fall launch schedule. The last title we got was a non-Black Ops game, which means we're due for another from the talented team over at Treyarch.
Call of Duty: Black Ops 4 is poised to build on the previous game by implementing changes inspired by fan feedback and introducing some interesting new game modes that'll change your expectation of what a Call of Duty experience is supposed to be. Here's everything you need to know.
February 18, 2019 — Call of Duty: Black Ops 4 gets huge Operation Grand Heist update
Treyarch today announced the arrival of Operation Grand Heist, the latest content update for Call of Duty: Black Ops 4. Starting first on PS4 February 19, the update is sset to bring big content additions, new events, and a round of key gameplay and user experience updates.
Multiplayer, Blackout, and Zombies will all get love. Starting with multiplayer, folks will be able to get their hands on Outrider, a tactical huntress who looks like she rarely misses her prey.
This beloved specialist weilds a combat bow with arrows that are deadly on impact, and if it doesn't kill you by piercing your skull it won't go out without a fight — they'll explode on impact, and the blast most certainly will clean you up.
As far as maps are concerned, Black Ops Pass holders will get access to two new locations. Lockout is set in Los Angeles where two teams fight for control of a police station. Casino brings us to a luxurious gaming resort in Monaco.
For Blackout, Treyarch is tweaking the map to add all new drop locations, as well as adding major new areas to the desert portion of the map. The area is a two-layer split called Ghost Town. Beneath ground is Buried, a Zombies-inspired underground tunnel that'll often have hordes of undead frequenting it.
Go above ground to roam the streets of Outlaw, the western-themed take on Black Ops 2's Standoff map. Shootouts will take place with all new weapons entering the fray.
Zombies is getting a new gauntlet map in Classified, where Ultimis versions of Richtofen, Dempsey, Takeo, and Nikolai try to survive 30 rounds against zombie hordes at the Pentagon.
With that comes the first new Perk: the Ethereal Razor. This melee weapon is particularly dangerous to the infected, dealing much more damage than typical melee attacks would.
Of course, this wouldn't be a massive new season update without a fresh set of Black Market tiers. There are another 100 tiers to gather, with skins, Blackout characters, emotes, emblems, and more waiting to be scooped up.
Give Treyarch's blog post a good read for full details on everything that's coming. Again, the goods arrive February 19.
January 15, 2019 — Free Blackout trial lets you try before you buy
Treyarch has announced a new free trial option for folks who want to check out Call of Duty: Black Ops 4's Blackout mode. You'll be able to get in on the battle royale fun at no charge between January 17 and January 24. You'll have full access to Blackout during this time, meaning you can join your friends, including those who might already own the game.
This is a great move by Treyarch as the company looks to draw more interest from those still enamored by Fortnite. Many consider Blackout to be the superior battle royale game on the market, however its high cost of entry will naturally prohibit it from its competitors' lofty playerbases. Still, if this has any chance at all to convert even just a small percentage of those gamers, it will have been well worth it.
January 9, 2019 — League Play is coming later this month
Treyarch has announced League Play, the ranked play mode for Call of Duty: Black Ops 4. This long-anticipated mode will allow players to compete for rank in a number of seasons. The better you do, the higher you place. The higher you place, the more rewards you win. Fun!
This time around, League Play will be a more concentrated experience, with Treyarch looking to hold League Play almost exclusively on weekends or throughout special pre-announced three-day periods. In between, users will be able to practice their skills in an unranked playlist with League Play rules.
The idea here is to emulate the schedule that pros will have as Black Ops 4's eSports scene gets underway, and it's all designed to give anyone and everyone a chance to play the game the way your favorite eSports pros will. This will be accomplished by way of upcoming features such as Clans and Teams for those who really want to take a crack at competitive play and reach for higher goals. There's no exact date yet, but "end of January" is only a fortnight away, so sit tight. (And know that the date can change, so also don't hold your breath too tight.)
Beyond that, there are a few interesting changes coming with Black Ops 4's first major update of 2019:
Zombies and Blackout players will be getting their own respective weapon mastery camos. Many have asked for multiplayer camos to spill over into these modes, but Treyarch has been reluctant to do this as they are meant to be bragging rights specific to your accomplishments in those individual modes. We'll hear more later this month.
Zombies is getting a Gauntlets feature. It will launch first in Voyage of Despair, and it will come with three new elixirs. Existing elixirs will also get balance changes. Look out for this next week.
Blackout players on console will finally get an improved looting experience. Expect a grid-based system much like PC players are currently enjoying. It arrives as part of patch 1.11 next week.
Multiplayer playlists will get refreshed, and bugs will be fixed.
Head to Treyarch's Reddit post for mored details on these impending changes.
November 13, 2018 — Call of Duty: Black Ops 4 receives massive updates
Treyarch today dropped a massive update for Call of Duty: Black Ops 4. The update touches nearly every part of the game with bug fixes, balance changes, and new additions.
Notable highlights include fixes for various Zombies-related crashes that players have been experiencing, balance changes for weapons and specialists (Ajax is finally getting the nerf hammer he deserves), and changes to the reward system that will allow you one bonus Black Market tier per day when you win your first game. That last one was an important one, as the tiers have proven too time-consuming for average players. In fact, many players have gone as far as joining games to earn XP while tending to other needs, making for a situation where one or more members of a team simply aren't participating.
In Blackout, players will find the Bowie Knife, as well as a zombie spawn on Nuketown island. And in multiplayer on PS4, you can now acces the classic Nuketown map! The update is fairly large, so be sure to take that into account when making your gaming plans tonight. And the patch notes are huge too, so find some time to read the full details of all the changes included when you can find a free moment in your day.
November 7, 2018 — Update brings Blightfather zombie boss
Another update to Call of Duty: Black Ops 4 vows to make Blackout even more dangerous for those participating in the battle royale mayhem. Treyarch has added the Blightfather zombie boss into Blackout for a limited time.
Through November 13, you'll be able to find Blightfather toward the south of Asylum, near the graveyard. Similarly to regular zombie spawns, Blightfather's presence will be announced by a red light beaming into the sky.
Treyarch says you'll be rewarded "handsomely" if you manage to take it down, though that'll be no easy feat as it takes dozens of bullets to bring it to its knees. It's certainly something you might want to try with a squad as opposed to going it alone.
Beyond that, Treyarch also announced the temporary removal of the 9-bang throwable from Blackout. For the uninitiated, the 9-bang is essentially a flashbang, but its charge can go off up to 9 times depending on how long you cook it.
The problem is that the 9-bang was too effective at neutralizing an entire squad, even if that squad was reasonable spread out. Some have also complained about the inability to go prone while affected by the 9-bang.
We're not sure what will be done to balance the item to make it less frustrating to play against. In the meantime, you can rely on concussion grenades — now stackable up to two times and can be thrown further — for your non-lethal grenadier needs.
Other Blackout changes include buffs to all light machine guns, the Swordfish, the Spitfire, the Rampart 17, and the Auger DMR. And for fans of other modes, a host of bug fixes will make for a smoother overall experience. You can read the full details in Treyarch's Reddit post.
October 19, 2018 — Double XP weekend begins today
Get your gaming plans in order, because Call of Duty: Black Ops 4 is getting a double XP weekend. Folks who play multiplayer this weekend will get a bunch more XP than usual.
This is the perfect time to activate prestige and make the climb back up to the maximum level. Those who play Zombies can also enjoy double Nebulium Plasma, the currency used for mixing together new elixirs and earning talismans. Unfortunately for Blackout players, there's no doubling up to be had. Get in on the fun while you can.
October 16, 2018 — First Black Ops 4 patch lands
Call of Duty: Black Ops 4 has received its first major patch since launch. The patch mainly focuses on addressing stability issues and fixing bugs.
One of the more interesting changes in the patch sees Treyarch taking the Blackout Quads playlist from 100 players down to 88. The company has done this as a temporary stopgap to address performance issues in Blackout, particularly on Xbox One. There's no telling when or if the mode will ever regain the 12 player slots it's losing. Duos will now move to 100 players and is the featured playlist for Blackout form now on.
In Multiplayer, Treyarch is increasing the maximum player count for the Team Deathmatrch playlist. Those modes can now have up to 12 players, up from 10. Be sure to read the full patch notes right here if you're interested in more specifics.
October 12, 2018 — Call of Duty: Black Ops 4 is available now
Call of Duty: Black Ops 4 is now available. The game launched Friday on PlayStation 4, Xbox One, and PC. The download will include over 50GB worth of day one updates, making the total install size for the game exceed 100GB when all is said and done. You can buy it today for $60.
$60 at Amazon (opens in new tab)
October 4, 2018 — Treyarch announces tweaks to Blackout's loot pickup mechanic
One of the most frustrating mechanics in the Call of Duty: Black Ops 4 Blackout beta was loot pickup. It was a bit awkward as you would have to hold the Square button (X on Xbox One) to confirm pickups, something tha tmade the process slower. Treyarch favored this approach as it saves the quick tap for the reload mechanic, a much more important thing to make sure you can do at a moment's notice.
But many fans complained about the mechanic, and so an option was born. You can now switch between tap or hold to loot, and you also get the option of looting everything in your immediate area with one button instead of having to go to each item and pick them up individually.
The developer still hasn't addressed other looting concerns, such as the difficulties experienced when opening a downed players bag and trying to cycle through their inventory. It works, but it just isn't always intuitive. The jury is still out on whether this is intentional, with many believing Treyarch wanted there to be real risk involved in looting downed enemies during the heat of battle.
More than the changes themselves, today's news is nice reassurance that Treyarch are not only willing to address player pain points with updates, but also be transparent about them. That should bode well for the game mode come Black Ops 4's launch, which happens October on PlayStation 4, Xbox One, and PC.
September 26, 2018 — PS4 gets content a week early
Sony has revealed new details about their timed content exclusivity deal for Call of Duty: Black Ops 4. New content — which you get as part of owning the Black Ops Pass — will arrive 7 days early on PlayStation 4. Such a deal isn't new for Sony and Activision, though it does mark the first time since this marketing partnership began that the gap has been narrowed from 30 days to 7.
We also have a bit better of an idea regarding the timeline of the first content drops. Here's what's planned:
Nuketown: This fan-favorite map returns in November in an all-new take.
Specialists: The first of several new characters will debut in December.
Blackout: Launch day is only the start; Blackout will continue to evolve after launch with regular map updates, expansions and new Blackout modes.
Events: Seasonal, weekly, and time-limited events bringing new game modes and content to players.
Call of Duty: Black Ops 4 launches October 12th for PlayStation 4, Xbox One, and PC.
September 4, 2018 — New Blackout beta details arrive
Waiting for the Blackout beta for Call of Duty: Black Ops 4? The wait isn't long now, with PlayStation 4 gamers finally able to check the new Battle Royale game mode out on September 10th, while friends on other platforms will get a chance to play starting on September 14th. No matter which camp you fall in, you'll have until September 17th to see what it's all about.
The official Call of Duty Twitter is getting folks hype about its arrival by sharing our first look at the Blackout map, which is naturally the largest in franchise history. The map shows several classic names, including Nuketown Island, Hyro Dam, and Firing Range. You'll note that these are based on maps from older Call of Duty games, except they'll all exist on the same seamless map in Black Ops 4's Blackout mode.
We count just 14 unique locations named throughout the map, which is a little on the light side compared to Battle Royale games like Fortnite and PUBG. But the areas should be highly detailed, and there are lots of other smaller settlements and compounds which don't have names littered throughout the map. It'll be just a few days before we can see how all of this looks inside the actual game world, so get ready.
July 20, 2018 — Mystery Box Collector's Edition is now up for pre-order
There's a new pre-order option for those who eat, sleep and breath Black Ops. It's the "Mystery Box Edition" and it'll launch October 12, 2018.
The biggest thing that comes with the Mystery Box is, well, the box itself. If you aren't in the know, these boxes are scattered throughout Zombies maps, and allows the player to get a random weapon, item, or perk upon opening it. It looks like Black Ops 4's box is more ominous than ever, with skeleton heads whose eyes light up in blue. It looks really cool.
You'll find an interesting assortment of collectibles inside the box. There are FigPins, a pop socket, the first edition of a new Dark Horse-made Zombies comic, 10 specialist patches, 3 lithographs, as well as the game itself inside a nice steelbook case. On the digital side, you'll be getting the Black Ops pass, which grants you access to all the new zombies and multiplayer content that'll be released in Black Ops 4's life cycle.
Call of Duty: Black Ops 4 Mystery Box Edition will run you a whopping $199.99, but considering all it comes with it just may be worth the money. Head to Amazon to pre-order yours today.
See at Amazon (opens in new tab)
What is Call of Duty: Black Ops 4?
This is the latest game in the Call of Duty series, and, specifically, the fifth such game made by Treyarch, the studio which got its start with Call of Duty: World at War and exclusively made Black Ops games ever since.
Black Ops games have never followed traditional Call of Duty standards in terms of story. They're set in a dystopian-like universe that explores alternate realities. One of the games even straddled the line of supernatural, with Black Ops 3's events all taking place inside someone's head.
While the original Black Ops game was set in a period during the Cold War, subsequent titles have gone for a more futuristic setting so as to introduce interesting new gameplay mechanics.
Is there a story mode?
Earlier Black Ops games featured original stories, but Call of Duty: Black Ops 4 will not. In fact, this will be the first ever Call of Duty game that doesn't have a single-player campaign.
It was originally rumored that Treyarch had started on a campaign for the game, but scrapped it during development as it wouldn't be finished in time. We later learned that this wasn't the case, and it was instead a conscious decision by the team to focus their time on multiplayer as a majority of players don't finish the single-player campaigns in Call of Duty games.
If you love a good single-player campaign and nothing more, it's wise to skip this one. But Treyarch has mentioned that this isn't necessarily the start of a trend and that single-player campaigns can and will return to future Call of Duty titles.
Gameplay
With multiplayer being the sole way to play Call of Duty: Black Ops 4, Treyarch wants to ensure they make the deepest shooter possible, and also looked to address some of the more unpopular things they tried in Black Ops 3. Jetpacks and wall-running have been completely removed from the game.
The fan cry for "boots on the ground" has been quite loud, which is why many were ecstatic for Call of Duty: World War 2's launch. Treyarch's removal of the feature is a testament to their ability to listen to feedback and not only understand what their fans want, but take action on it.
A lot of the good stuff is returning, though, including the game's use of Specialist characters. These characters are unique and feature special traits, abilities, and finishing moves. We're getting four new characters with this launch for a grand total of 10:
Torque: This is the builder of your team. You can make barricades to control firing lanes in the game, as well as more advanced deployment of barbed wire. Torque's barricades have heat and distortion fields built-in, so anyone looking to challenge the area you're denying will have a tough time.
Ajax: When you need someone to push into an enemy zone, Ajax is the pick. He has a shield, and the shield has a hole in it, so whoever uses him can still be a deadly force. Ajax also has a flashbang that can be cooked, and the longer you cook it, the more flashes it will set off.
Recon: A new fog of war mechanic means enemies won't always show up on your radar whenever they shoot, so Recon's goal is to reveal them.
Crash: Medic fans will love Crash. He can not only heal allies, but he can also buff them in certain ways. And if you're wondering why he has to heal anyone, it's because Black Ops 4 will not have regenerative health.
All of these specialists share much of the same weapon and equipment pool, but there will be some mods and attachments specific to each character. And not all attachments will be made equally, with tier 2 versions of mods offering greater benefits than their standard ones.
Speaking of which, gunplay is getting a big upgrade in Black Ops 4. Treyarch has implemented predictive recoil patterns for each gun, which means you'll have a rough idea of how your gun will react whenever you shoot it. The recoil mechanic in previous games was based on RNG, something Treyarch felt was important to eliminate as they wanted all of the game systems in Black Ops 4 to be learnable.
Scorestreaks are back. This staple Call of Duty feature nets you game-changing perks and bonuses as you rack up kills. Treyarch hasn't yet revealed any new scorestreaks or changes to existing ones.
Players will do battle on a number of maps, five of which are fan favorites from previous Black Ops games that have been remade. Those include Jungle, Slums, Summit, Firing Range, and, of course, Nuketown. The former four will be available at launch, though Nuketown will arrive a bit later.
When you want to take a break from multiplayer, you can play Solo Missions, a collection of missions that'll let you test your skill with any of the specialists. These missions will contain light backstories for each specialist if you're interested in learning more about them.
It's clear Treyarch wants more for Call of Duty than its roots as a simple twitch shooter. The continued focus on unique character abilities and an upgraded ballistics system puts it in league with the likes of Rainbow Six: Siege, and should help position it well to become a fun game to follow and play for eSports.
Zombies
What's a Black Ops game without a zombie mode? Zombies in Black Ops 4 will have the most launch content we've seen yet. This coop mode lets you and up to three other friends take on a horde of zombie enemies across several big maps, with each wave being interspersed with time-sensitive objectives.
Black Ops 4 will feature three such maps at launch, two of which are entirely new and one that has been remade from a previous game. The new maps - Voyage of Despair and IX - have a short storyline of their own to follow, and will feature all-new original characters Scarlett, Shaw, Diego, and Bruno.
The remake is Blood of the Dead, which is based on the Mob of the Dead map from Black Ops 2. Its story will feature the original Primis gang, including Nikolai, Takeo, Richtofen, and Dempsey. A fourth map made for the Primis characters named Classified is also on the way, but will only be available for Black Ops Pass owners and anyone buying the Special Edition versions of the game.
You'll get more customization than ever before, as players can now customize their starting loadouts before each game. And the game at large can be played to your exact liking with over 100 variable "mutations" that can be applied. These mutations can alter things like zombie speed, health, damage, and overall difficulty.
And to give players a reason to keep coming back, Treyarch will run events called Callings. These limited time events may offer rewards or introduce new gameplay twists to help keep things fresh.
Blackout Mode
Peg Call of Duty as another game jumping on the Battle Royale bandwagon. Black Ops 4 will have its own royale mode called Blackout, and it'll feature the single largest map we've ever seen in a Call of Duty game. It's said the original test map for Blackout mode was 144 square miles wide. We don't know how much it's been shrunken or enlarged since then, but it sounds massive either way. The map will have iconic locations from previous Black Ops games, and it can be traversed by land, sea, or air.
Treyarch doesn't seem to be touting any crazy twists on the genre. The teaser trailer for the mode suggests players will parachute down into the play area to find their starting loot before the game eventually shepherds players into tighter areas. Their whole selling point, then, is that this is a Battle Royale game with the tried and true gunplay, smooth controls, and fast-paced action that Call of Duty is known for. They're also taking care to ensure each game feels different through the mode's core mechanics, something they hope will keep players hungry for more.
In the mode, you'll be able to play as series favorites Alex Mason, Raul Menendez, and all of the original Primis crew, among other characters. Treyarch didn't have much to say regarding how, exactly, the mode will operate, but we do know the company is looking to incorporate bullet drop, a first for a Call of Duty game.
Black Ops Pass
Treyarch is trying a different monetization model with Black Ops 4. Instead of offering up new maps in flat-rate map packs, you will now have to buy a Black Ops Pass. The pass will offer up access to new content as soon as it becomes available.
Pricing information for the Black Ops Pass hasn't yet been revealed, but we do know that the pass will eventually offer up 12 additional multiplayer maps, four exclusive characters to use in Blackout mode, and four Zombies maps throughout 2019, as well as the Classified Zombies map at launch.
Activision has also confirmed that you will need to buy special editions of the game starting at $100 if you want the Black Ops Pass at launch. They have plans to make the pass available separately, but not until a later date.
Beta
Yes, there's a private beta, and you'll be able to play it by doing one simple thing: pre-order the game. Treyarch hasn't ruled out other ways to access the beta, but this is your safest best to try it out early if you don't mind committing your money to a pre-order.
A beta launch date has yet to be set, but previous rumors suggest we'll see it at some point in August. An open beta is also still a possibility leading up to the game's launch.
Pre-order deals
There are lots of good things to be had for pre-ordering Call of Duty: Black Ops 4. All standard edition pre-orders will be in line for a Black Ops 3 map pack that will feature Jungle Summit, Slums, and Firing Range. You'll also get access to the private beta in August.
See at Amazon (opens in new tab)
Get the Digital Deluxe Edition for $100 and you'll get 2,400 Call of Duty Points and the Black Ops Pass to go along with it.
See at Amazon (opens in new tab)
The Digital Deluxe Enhanced Edition is the same as the Digital Deluxe Edition, but comes with 8,500 Call of Duty Points. It'll run you $130.
See at Amazon (opens in new tab)
Finally, there's a $120 Call of Duty: Black Ops 4 Pro Edition that adds in a steelbook, a pop socket, 10 specialist patches, three Zombies-inspired collectible art cards, 1,100 Call of Duty Points, and a Call of Duty Endowment (C.O.D.E.) calling card. This version of the game is available exclusively at GameStop.
See at GameStop (opens in new tab)
When can you play it?
The boots hit the ground for Call of Duty: Black Ops 4 on October 12th for PlayStation 4, Xbox One, and PC. Let us know if you'll be joining in on the fun.
Updated February 2019: Added information about Black Ops 4's big Operation Grand Heist update.
For an "everything you need to know" article, you are missing some important information. Private beta dates have officially been announced.
Call of Duty: Black Ops 4 Private Multiplayer Beta Dates
PlayStation 4 Starts: August 3 at 10 AM PT / 1 PM ET / 6 PM BST
Ends: August 6 at 10 AM PT / 1 PM ET / 6 PM BST
PlayStation 4 and Xbox One Starts: August 10 at 10 AM PT / 1 PM ET / 6 PM BST
Ends: August 13 at 10 AM PT / 1 PM ET / 6 PM BST
PC Beta Early Access Starts: August 10 at 10 AM PT / 1 PM ET / 6 PM BST
PC Open Beta Starts: August 11 at 10 AM PT / 1 PM ET / 6 PM BST
Ends: August 13 at 10 AM PT / 1 PM ET / 6 PM BST
You don't even have to dig to find this information. It's straight from Treyarch's website.

It's called laziness and it happens quite a bit with articles on AC.

Also, can you cite where you saw the pass will be made available to purchase separately at a later date? Multiple sources still claim it has to be purchased at launch.

The amount of advertising you are putting towards the PlayStation is getting ridiculous now

Stupid game where nubes just hide the whole game and wait till someone comes by, nothing like skill games like Halo

I have informed my kids that I will never buy another COD game ever again. The series is terrible. The game engine is terrible. Matchmaking is terrible, everything about the game and the engine is terrible. The Battlefield series is by far so much better. Battlefield V is the game to me and play. Battlefield 1 is arguably one of the best games to ever be made. I can only hope that V will be as good or even better.

Agree the servers on the latest call of duty are terrible. I can't tell you how many times it "loses connection" and kicks you out of a game. They used to be really good, now it seems they only care about pushing updates which have done nothing but ruin the game play.

Free DLC for Battlefield V is a great start!
Android Central Newsletter
Get the best of Android Central in in your inbox, every day!
Thank you for signing up to Android Central. You will receive a verification email shortly.
There was a problem. Please refresh the page and try again.