Best USB Stick for Your Kano Computer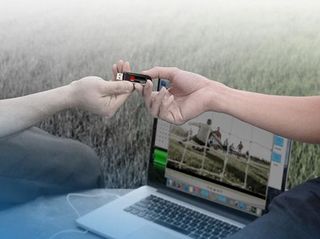 USB sticks are incredibly useful. Sure, they can save files, but they have many more features that we give them credit for. They can be used to run portable apps, meaning no matter where you are you'll be able to access things on the go. They can be used like RAM in order to speed up your computer, and they can even be used as a way to unlock your computer through a biometric scanner. So, which USB sticks will be perfect for your Kano Computer?
Secure and Reliable
(opens in new tab)
SanDisk 16GB 2.0 Flash Cruzer Glide USB Stick
Being secure is one thing, but being reliable? That's hard to find with a USB stick. Thankfully, the SanDisk 16GB Flash Cruzer boasts software security and can store over 900 photos and 40 minutes of video. That's a USB stick you can rely on. The 2-year warranty is also something you can't turn your nose up at. If 16GB isn't cutting it for you, the highest you can go is 256GB.
Fasionable with a sleek look
PNY Attaché 4 16GB USB 2.0 Flash Drive
No matter what you're doing — copying over videos, pictures or documents — this USB stick drive is going to be perfect for you. There have been no reports of bleed-in effects and the translucent cap included reassures you that there is a way to protect your USB stick from wear and tear when it isn't in use.
Password protected
SanDisk Cruzer Dial 16GB USB 2.0 Flash Drive
The one thing that the SanDisk Cruzer Dial 16GB USB 2.0 Flash Drive does a lot better than the previous two USB sticks is that it has hardware encryption installed. This means that the 128-bit advanced encryption software included enables password protection, so you'll be secure no matter what. This USB also comes in red, just in case you were feeling as though blue just isn't your color.
Easy storage
Easystore 32GB USB 3.0 Flash Drive
This USB stick works with a number of devices outside of your Kano Computer, including televisions, desktop computers and consoles like the PlayStation and Xbox. It also has a transfer rate of 5Gbps, making it efficient when it comes to backing up your files.
Never lose your USB again
(opens in new tab)
Samsung 32GB Metal Flash Drive USB
As someone who loses stuff all the time, this USB is a godsend. The keyring will help you clip it on your keys, and the metal casing will prevent the USB from being damaged by water, extreme temperatures, and much more. The USB's data transfer speed of up to 150Mbps is also very useful, and shows that you can rely on this handy USB stick.
Protection is everything
(opens in new tab)
SanDisk Ultra Flair 16GB USB
The SanDisk Ultra Flair 16GB USB has a read speed of up to 130MB/s, making it much faster than the 2.0 USB standard. It also features 128-bit AES encryption software, as well as being password protected. Meaning that, no matter what, you'll always be reassured that your data and software will be safe.
These are the absolute best USB sticks that'll best suit your Kano Computer. All three have something that makes them stand out, whether that be hardware encryption, a sleek, fashionable look or a good, hefty size that'll enable you to store anything you need - something here will be perfect for you. And while you may not think you have enough space with 16GB, your Kano Computer really doesn't need a lot so there's no pressure in getting the biggest thing out there for a ridiculous amount of money. That said, If I had to pick a personal favorite? Look no further than the SanDisk Cruzer Dial 16GB USB 2.0 Flash Drive (opens in new tab). After all, that hardware encryption is not something to be turned down.
Get the Android Central Newsletter
Instant access to breaking news, the hottest reviews, great deals and helpful tips.