Best Fortnite streams to watch on Twitch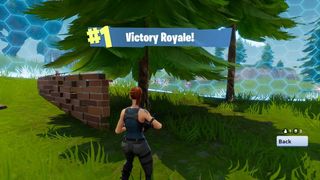 Battle Royale games have become all the rage recently, and Fortnite is currently one of the top contenders. However, if you're not into online games or you never seem to be able to be the Victory Royale, then watching streamers could be the answer to all of your problems. Here are the best streams on Twitch to get your Fortnite fix.
shroud
Why you can trust Android Central Our expert reviewers spend hours testing and comparing products and services so you can choose the best for you. Find out more about how we test.
shroud is currently one of the most popular Fortnite streamers on Twitch right now, with over 110 million views on almost all of the videos. His streams usually have to do with updates or sometimes, he specializes in certain weapon.
There's currently no set times for when his streams will go live, but you can follow or subscribe to his Twitch channel to keep up with when he starts streams.
Ninja
This is another popular Fortnite streamer who has over 100 million views on almost every stream, and he is known for his presence on Twitter as well as Twitch. Ninja's streams are similar to shroud where they are typically specialized, but he also just tries to have fun with the game.
Ninja has two streams, one in the morning at 9 AM CST and one at night at 7 PM CST, so make sure to follow or subscribe to see when he goes live.
Nadeshot
Nadeshot is a popular YouTuber who has taken his platform and started streaming on Twitch. His streams aren't strictly Fortnite, but when he does play the game, he typically gets around 40 million views on his videos. He started out as a professional Call of Duty player, but has since expanded his horizons.
Since he spends most of his time with YouTube, he doesn't have a set schedule for Twitch streams so you'll have to follow or subscribe to his channel to see when he's live.
DrDisRespectLIVE
Here is another Twitch streamer who has over 60 million views on his Fortnite streams, so he is another very popular gamer. DrDisRespectLIVE has a persona that he uses in every video, and it's kind of goofy but also very funny.
DrDisRespectLIVE has a schedule he sets out for every week, but it is always different so follow and subscribe to his Twitch to stay up to date on his streams.
Who are your favorite streamers on Twitch?
Let us know down in the comments which one of these streamers you enjoyed the most!
Be an expert in 5 minutes
Get the latest news from Android Central, your trusted companion in the world of Android