AT&T's Android sales more double year over year for Q3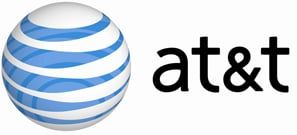 We've long cast a wary eye toward AT&T when it comes to Android (and rightfull so, between an initially tepid adoption rate, suspect devices (and devices), an odd apps policy and the whole faux-G thing. But there's no denying this: Sales of Android smartphones more than doubled on the U.S. carrier in the third quarter of 2012 2011 when compared to Q3 a year ago.
AT&T didn't give specific numbers, but it did say that non-iPhone devices (Android, Windows Phone and BlackBerry) made up almost half of its 4.8 million smartphone sales for the quarter. By comparison, AT&T activated 2.7 million iPhones in Q3. Some 52.6 percent of AT&T's 68.6 million postpad subscribers have smartphones.
AT&T also saw an increase of 2.1 million subscribers, to surpass 100 million total. Its stable currently includes the Samsung Galaxy S II, Motorola Atrix, Samsung Infuse, HTC Inspire 4G, Samsung Captivate and Sony Ericsson Xperia Play, among others.
Source: AT&T (opens in new tab)
third quarter of 2012...i was only out for a few hours!!...lol good for AT&T

you beat me, ha! when is see stuff like this, I always think, how cool would it be to see into the future and no one else can. ok, back to reality...

But in Q3 2012, the iPhone 6 has 4G LTE. It's still not helping Apple beat Android? Sorry Apple.

"AT&T's Android sales more double year over year for Q3" Am I missing something here or is this headline missing a word?

Just Phil's way of telling you sales are mo betta.

AT&T may be embracing Android more now than ever, however they still heavily favor and push the iPhone. For example, my wife does not have a smart phone, and so I went online to check her upgrade status. It said that she is eligible for an upgrade to an "iPhone". It didn't say "smartphone", it actually said "iPhone". Also when I clicked the link to browse new phones it brought me to a page advertising the iPhone. There was a link in fine print at the bottom that allowed me to see "other phones". If I didn't know any better, I would think that the iPhone is the only phone I could upgrade her to.

Well, what phone did she have previously? I just signed on to my account checked for upgrade status, (yup eligible), selected the shop for upgrades link and the iPhone wasn't even listed. Androids, Blackberry, Windows. I had to dig around to find the iPhone option. My line is part of a "BusinessDirect Premier" plan, so that might be the difference. Or it might just be they try to show you what you've already demonstrated a preference for.

But...but...the iPhone6 is going to have 7G LTFUE and a 12 inch screen Retinol screen with 640000x480000 resolution and dual quad core GPU in a 3 inch half-ounce case! :)

It will have all that and more, but the screen will still be the same size!

4.8 million smartphone sales for the quarter. 2.7 million iPhones . That leaves 2.1 million for Android, Windows, and BB to share. (2.1 is also the number of NEW customers they signed up. Id like to see what the new customers bought please). This does not exactly square with market share statistics we see published everywhere, but then AT&T has always had more iPhones than the other carriers. This was in a quarter that saw everyone holding off getting iPhones, waiting for the iPhone 5. Next quarter, ought to show a huge increase in iPhone sales (mostly customer upgrades).
Android Central Newsletter
Get the best of Android Central in in your inbox, every day!
Thank you for signing up to Android Central. You will receive a verification email shortly.
There was a problem. Please refresh the page and try again.