As TikTok remains in limbo, it's time for YouTube Shorts to have a major glow-up
Meta's Reels could also do with a change and become a standalone app.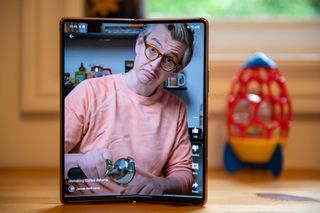 (Image credit: Daniel Bader / Android Central)
Google would be wise to make YouTube Shorts a more central aspect of the YouTube app as governments around the world contemplate blocking and/or banning TikTok, some experts stipulate.
The U.S. government is currently threatening to ban TikTok, and in late March the app's CEO Shou Zi Chew told U.S. lawmakers that while Chinese ByteDance employees may still have access to U.S. user data, the Chinese government has not requested they hand over that information. Chew told lawmakers that even if the Chinese government asked for that information, TikTok would refuse such a request.
Lawmakers on both sides of the political spectrum however are still concerned about the security of American users' data, despite Chew stating that TikTok is currently in the process of deleting data accessible by Chinese employees in order to keep it secured in the U.S.
In 2021, TikTok reached three billion downloads worldwide, despite being banned in India the previous year, according to data from Statista. The app saw $824 million in global user spending on the app in Q4 2021 and in 2023 the app had a 42.7% U.S. reach.
But if TikTok gets banned, where do creators and users go? Google has incorporated Shorts into YouTube, which has been likened to TikTok, and Meta has done the same with Reels into Instagram, but should either company decide to create standalone apps?
Matt Orf, a research analyst at Counterpoint Research, says in an interview that while Shorts could be one of the several platforms to benefit from TikTok's decline, "Meta seems better positioned with Facebook and Instagram Reels in the U.S. market."
"Much success of these short-form videos comes down to proprietary algorithms that dictate video suggestions, so this also is a space where a disruptor could emerge that simply has a better algorithm," he says.
Avi Greengart, president and lead analyst at Techsponential, agrees: "Honestly, I think Instagram Reels should get its own app first… Meta's Instagram Reels is as much a direct competitor to TikTok as YouTube Shorts, and, with the complaints that Reels is changing the Instagram experience for the worse, this might be an ideal time to break out Reels into its own app."
Greengart notes that because Instagram started as a photo app and many of its users have been vocal about not liking the new video focus, separating Reels would likely make everyone happy.
Android Central reached out to Google for comment but did not get a response in time for publication.
Google could use TikTok's decline to focus on bettering Shorts
Orf thinks that in the case of Google, rather than creating a standalone app, the company should figure out a way to draw more users to the platform.
"Rather than developing a standalone app that users would need to download and adopt, I think it would be simpler for Google to take advantage of the existing YouTube app that is pre-installed on essentially all devices and make YouTube Shorts a more central part of the YouTube app experience rather than a peripheral to normal length/aspect ratio videos. Think of how Instagram incorporated reels into its existing app," he says.
Shorts first launched in India after TikTok was banned in August 2020 and it later rolled out globally in June 2021. In 2022, YouTube Shorts got 2.5 billion daily views, according to storylab.ai. It notes that Shorts is growing 135 percent year-over-year and has over 1.5 billion monthly users.
But Orf believes that Google would have to have a really compelling case to create a standalone app because it would require users to download yet another app.
"Since YouTube is preinstalled and users are already engaging with that application en masse, it seems much easier for Google to make Shorts a more significant part of the YouTube app and take advantage of the existing userbase rather than to create a new app, which Google would need to convince users to migrate to," he says. "This isn't impossible, but it would require substantial marketing efforts and resources."
Google needs to hone in on its goals for Shorts, ASAP
Anshel Sag, a senior analyst at Moor Insights & Strategy, doesn't necessarily think a standalone YouTube Shorts app will create demand nor will users flock to it.
"I don't think the demand for the app will necessarily increase considerably more than there is demand for it today," he says. "Success depends entirely on Google's goals for Shorts. If it meets Google's success parameters, it will continue to exist and maintain its success. Otherwise, Google will just kill it like it does everything else. Ultimately, if there's one less, more successful competitor, then it could become more successful purely through catching fleeing users."
Sag explains that Google not creating a standalone app for Shorts benefits Google a lot, adding that Shorts is where you can view content designed for vertical viewing in shorter snippets, while YouTube satisfies long-form and short-form content. This is something TikTok has been trying to tackle by letting users make videos beyond the standard 3-minute limit to 10 minutes.
While this format might benefit Google, Greengart believes that it's this point that might make sense for Shorts to have its own standalone app.
"Google has a better track record at direct monetization for creators than any other social network, and YouTubers have begun creating Shorts as Google has pushed the format. However, on the consumer side, the YouTube app is still more linear than TikTok, and would benefit from a standalone app," he says.
Orf notes that Google's list of goals should also be figuring out if it has enough resources to create a standalone app and if those resources are enough.
"In the right conditions, efforts to create an independent short-form video platform for YouTube Shorts could be successful. But the advantages of having a standalone app has to justify the amount of resources it would require to transition users from YouTube and keep them engaged. The competition will also be fierce, as Meta and disruptors will be seeking to do the same. In summary, it is possible that it could be successful, but it would be difficult and expensive," he says.
The end goal however for Google will be engagement, Orf adds, and that if there isn't enough engagement, it really wouldn't make sense to create a standalone app.
"I think people would care if Google launched a separate app, I think the question is how best to drive engagement with Shorts, and Google's strength is its massive existing userbase for YouTube. Google can leverage this by making Shorts a more central focus of the existing YouTube app, driving existing users towards the Shorts experience," he says.
Be an expert in 5 minutes
Get the latest news from Android Central, your trusted companion in the world of Android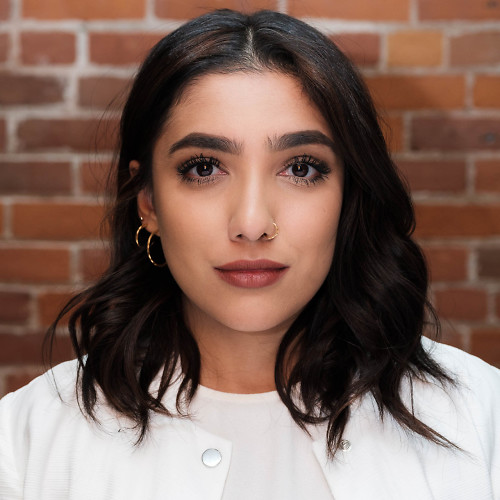 Shruti Shekar is Android Central's managing editor. She was born in India, brought up in Singapore, but now lives in Toronto and couldn't be happier. She started her journalism career as a political reporter in Ottawa, Canada's capital, and then made her foray into tech journalism at MobileSyrup and most recently at Yahoo Finance Canada. When work isn't on her mind, she loves working out, reading thrillers, watching the Raptors, and planning what she's going to eat the next day.