Android Theme Review: Ice Cream Sandwich CM7 Theme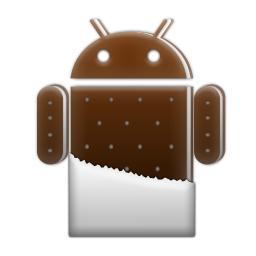 YouTube link for mobile viewing
Ed. note: This theme requires use of the Theme Chooser.
When Google finally unveiledIce Cream Sandwich to the world, we all knew it was going to be the new hotness. How much it changed things, though, I'm not sure anyone could have really predicted. Fortunately, it didn't matter. Once the event was over, I knew I wanted it, period.
Thanks to one enterprising developer, there's a wicked theme for CM7 that gives you all the aesthetic polish of ICS on your current-gen, non-ICS phone. It's done by the same guy who made Tangerine and Arctic Green (to name a few), and as good as those were, Ice Cream Sandwich CM7 Theme rules the roost in terms of look and quality.
For starters, all of the system apps we've come to know and love have had their icons updated to their Ice Cream Sandwich counterparts. That means Calendar, Camera, and the like have fresh, new looks, while Gmail is finally the icon we've become accustomed to from Honeycomb.
The notification bar and its respective icons have been all TRON'd out, as they're sporting the new blue color that was first introduced in Honeycomb and is being carried over into Ice Cream Sandwich. The text in the pulldown bar (such as your carrier, the date, and the word 'Notifications') are similarly colored.
Text on your actual notifications is a bright white, which stands out nicely compared to the darkness of the pulldown and makes everything easy to read. Instead of a 'Clear' button, there's just a blue X, but its purpose is obvious. It also looks much sleeker than the button of Android's yesteryear.
The dialer is sporting Roboto Light (or something close to it) and looks all the better for it. The numbers are in blue and the letters are in grey, but it all comes together nicely.
Check boxes inside menus have also been rendered blue, with a subtle glow to them. (No, it doesn't pulse.) Anything highlighted is the same blue, and the force field that appears when a list hits the top of bottom of the screen is colored the same, too.
For anyone else who can't wait for Ice Cream Sandwich to officially drop (and has a rooted phone running CM7), I'd pick this theme up, posthaste. It's clean, works like a charm, and best of all, it's free. Plus, if you use LauncherPro Plus, there's an additional app you can download that themes your widgets to look all Ice Cream Sandwichy, too.
We've got a few pictures and download links after the break.
Sign up for Black Friday email alerts!
Get the hottest deals available in your inbox plus news, reviews, opinion, analysis and more from the Android Central team.