Android App Review: WP7Lock Pro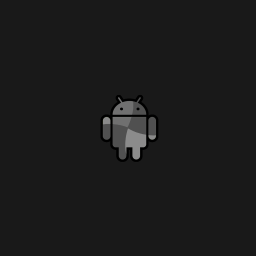 I've recently stumbled across Seven+ Android, which is an initiative to create apps that can replace default Android UI's and stuff to give your phone a more WP7 feel. The whole thing is pretty intriguing and ambitious, so I decided to give their lockscreen replacement a shot.
WP7Lock Pro is a full blown lockscreen replacement that, as its name implies, gives your phone a nice Windows Phone 7 aesthetic. It's still technically in beta, but from what I've seen, it's more than usable.
You slide the screen up to unlock the phone (you'll see your homescreen's icons and stuff underneath), and if you don't slide the lockscreen high enough, it'll slowly float back down and satisfyingly bounce a few times before it settles into place again. There's also the requisite time, day, and date text in large letters, rocking the Windows Phone font.
Underneath that are three icons: one for SMS, one for email, and one for the phone. It took me about five seconds to figure out you can't just touch them to launch your app; you need to long press them. The good news is that once you've long pressed, the apps open up no problem.
The Pro version also comes with a pretty full settings menu that lets you alter things like the background image, no notification bar on the lockscreen, time, date, and icons, to name a few. It's also obvious where there's plans for improvement, like on the "time app" menu. Eventually (I assume), you'll be able to pick from a list of apps on your phone to open when you press the time on your screen. For now, though, the only option is "no application."
You can also set a password lock for your screen from here as well as set the text color, background color, and counter text color. By the looks of it, WP7Lock Pro will also eventually support different icon themes, but for now, there's only one choice.
My only complaint with the app thus far is that you can't change the color of the icons on the screen, so they're essentially invisible on my white wallpaper. Knowing that'll eventually be remedied with a differently colored icon pack is great, but that's something I would have loved to been able to change now.
If you're a fan of Windows Phone's look but don't want to leave the platform, I'd definitely check out WP7Lock Pro. It's really smooth, looks great, and best of all, keeps you from having to leave Android. WP7Lock Pro is $2 in the Android Market.
More pictures and download links are after the break.
Sign up for Black Friday email alerts!
Get the hottest deals available in your inbox plus news, reviews, opinion, analysis and more from the Android Central team.