Amazon Appstore: A surprisingly good alternative to Google Play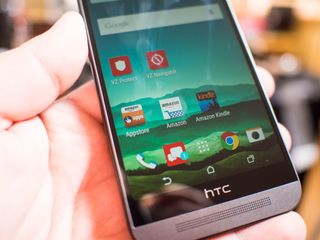 While Google Play ships on most Android devices and is the one that most users will default to, let us not forget that there are other Android app stores out there, including the big and sometimes confusing Amazon Appstore. This is the app store that Kindle users get on Kindle tablets instead of Google Play, but any Android user can use it, though it can be a bit harder for some users to use it than others.
Here's what you need to know to decide if two app stores on your phone or tablet are worth it.
Getting the Amazon Appstore
For many devices, especially Verizon devices, you may not need to do anything here. Verizon is shipping the Amazon Appstore on a great many devices, including the shiny new Samsung Galaxy S 6, S6 Edge, and HTC One M9. However, for those who don't have it pre-loaded, the Amazon Appstore is not something you can just hop over into Google Play and download. Nope, you'll need to head over the Amazon and download the app manually, though Amazon has streamlined the process as much as possible (opens in new tab).
Because you'll be downloading and installing the .apk file yourself, you'll have to turn on the security setting that allows you to install apps from Unknown Sources — AKA anywhere that isn't Google Play. And because apps installed through the Amazon Appstore have to be updated through the Amazon Appstore, you'll have to leave this setting on. This probably isn't much of an issue for most of our regular readers, but it's worth repeating: if you're allowing Unknown Source installs, only install apps that you trust from sources you trust. Apps may still be scanned before installation, but your chances of installing a malicious app are much higher when sideloading apps as opposed to using the Google Play Store.
The app store itself
Once you get the Amazon Appstore up and running on your phone, using it works a lot like Google Play; apps are broken up into categories and you can search for them just like in Google Play. The app selection isn't quite as robust, as there are only about a third of a million apps on Amazon — as opposed to the 1.4 million on Google Play. Among the apps missing are those from Apple and Google — the absence of YouTube in particular has lead to a multitude of client apps. There are some Amazon-only apps, but the biggest one you may care about is the Amazon Instant Video app. If you're a Prime member, then you need the Amazon Instant Video app (and thus the Amazon Appstore) in order to take advantage of the videos your subscription provides.
The design of the Amazon Appstore is a little lackluster compared to the material Play Store — though personally I'm a fan of the dark design — and while it's easy enough to find your way around, the layout leaves something to be desired, especially since the layout between the app and the website varies a fair bit. The UI and categorization of the store highlights how the Amazon Appstore is aimed more at leisure than work, with Games, Music, and Entertainment apps taking the top three Featured categories above the rest of the store. Navigating the store without the pull-out drawer is far more difficult, as you have to open the drawer to access any app category. This means that casual browsing situation is far from ideal, but when looking for a specific app, the Amazon Appstore will get you by.
Buying and downloading apps
Now, many a user has cheered the Amazon Appstore for one simple reason: the free App of the Day. And on the rare occasion that the App of the Day is something you want, that's great. However, beyond the semi-annual days when Amazon offers hundreds of dollars worth of apps for free, the App of the Day is usually lackluster. When there's something noteworthy, that's great, but when there is, you should probably go grab a lottery ticket.
When buying an app, you'll have two options: regular cash/credit or Amazon Coins (opens in new tab). The value of an individual Amazon Coin varies by market/currency, but in America, one coin equals one cent. 500 coins is worth five bucks, but it cannot be spent in any other part of Amazon's store, such as digital music or Prime video, another contrast with Google Play, whose credit can be used on anything digital. If you're intending to buy someone credit for the Amazon Appstore, skip the confusing and constricted Coins and buy a regular Amazon gift card, which can be used site-wide.
Splitting app libraries
Once you've built up a collection of apps, you'll be able to manage them from Your apps in the menu, and there will be three columns, Cloud (all apps) Device (installed apps), and Updates. From here, you can pick and choose what goes on your device and update apps as needed. Because your Amazon apps aren't tied to your Google Account — even if that's the email associated with your Amazon account — buying your apps through Amazon means that you could share them among your family members — like your children — without them getting access to your Google Drive, or your email. It also means that even if you have separate accounts for work and personal devices, through the Amazon Appstore you could use the same apps between them.
Because not all developers can push updates everywhere instantly, this means that developers sometimes prioritize one app store over another. So, if you bought a game from Amazon, it may get an update more quickly — or more slowly — than if you'd bought the game through Google Play. This isn't Amazon's fault, but it nonetheless is it a factor to consider when buying. Your app may not get new features, bug fixes, or security patches as quickly because of differences in updates.
Conclusion
There are benefits from the Amazon Appstore to be sure — from free apps to app libraries independent of your Google account — and while the store itself could use some work, at the end of the day, only you can decide if its worth your time, effort, and money/Amazon Coin. Being able to pick the best price across app stores is a win for consumers, but the hassles of sideloading a store and remembering which apps get downloaded/updated from on a new device can be a bit of a headache.
Is it worth it for you? Share your thoughts on the Amazon Appstore and how many apps of the day have you taken advantage of below in the comments.
Have you listened to this week's Android Central Podcast?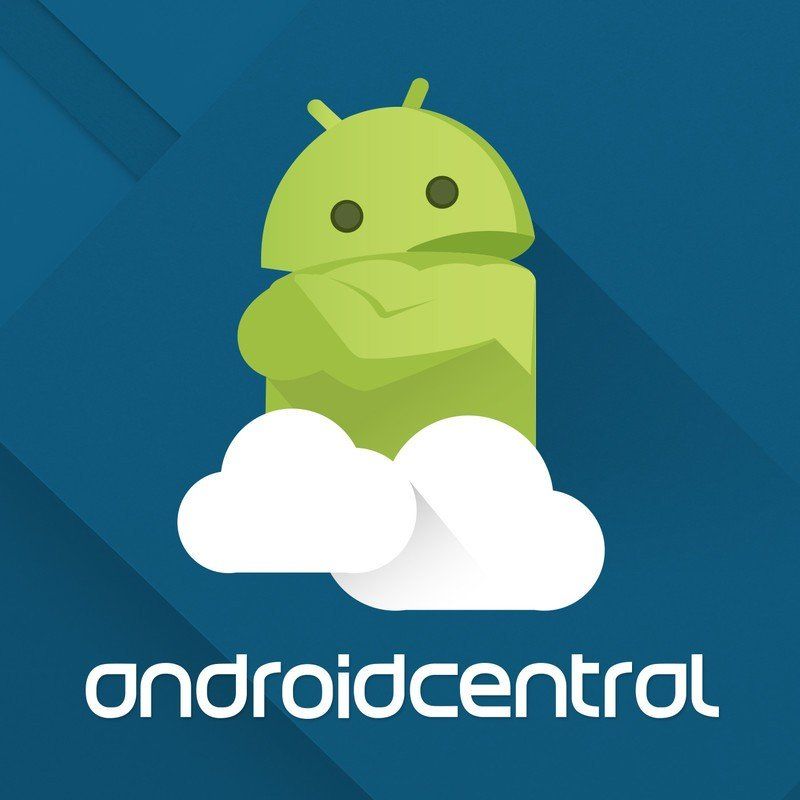 Every week, the Android Central Podcast brings you the latest tech news, analysis and hot takes, with familiar co-hosts and special guests.
Ara Wagoner was a staff writer at Android Central. She themes phones and pokes YouTube Music with a stick. When she's not writing about cases, Chromebooks, or customization, she's wandering around Walt Disney World. If you see her without headphones, RUN. You can follow her on Twitter at @arawagco.
Their free apps used to be worth checking on every day, but they're not really any more. Posted via the Android Central App

and most apps wont be updated for a long time. I would rather use rewards to buy apps from google play

App developers are the ones responsible for updating their apps.. NOT Amazon. Once a developer submits an updated, I've read that it usually takes less than a week for it to go online at the Amazon App Store.

and i am not blaming Amazon for that.. its the state of the store and its better to avoid them and buy apps from playstore where developers update quickly and more frequently

You know... you are ABSOLUTELY CORRECT... If I were to buy any app I would only do it from Google's offering. The only reason I have Amazon's App Store installed is because of the Free Paid Apps. However, I will admit that a few of those free apps I have installed... are apps I would NEVER have thought or considered to buy. And some of them are actually cool... and allows me to Expand my app knowledge and experience. It's always best to be open minded and allow yourself to try new things..

Yes like powdered Ghirardelli chocolate sprinkled over sweet watermelon -its awesome. That said- I still only use Google Play. Been there done that with the Amazon app store and didn't see the point after a few months, but at least tried it :-) TIL: Batman uses a Nexus and Hello Kitty likes TouchWiz.

Don't knock Hello Kitty too much. That brand had a value of about 7 Billion last year. Besides, if you had a girlfriend chances are she would respond more positively if you gave her a Hello Kitty T-Shirt than a Batman Tee.

No. Magurlz more the Harley Quinn type.
http://oyster.ignimgs.com/wordpress/stg.ign.com/2015/05/HARLEY_19_var.jpg TIL: Batman uses a Nexus and Hello Kitty loves TouchWiz.

If Hello Kitty made a theme for a Android Skin, it would probably be TouchWiz... I'm more of a Totoro fan myself, though.

As you wish: http://www.todayscloseout.com/v/vspfiles/photos/SAMSUNG-GALAXY-Y-S5360-H...

+1 That's just awesome TIL: Batman uses a Nexus and Hello Kitty loves TouchWiz.

I was doing my nightly reading and came across an article about the World's First Hello Kitty Restaurant. http://www.odditycentral.com/travel/worlds-first-hello-kitty-chinese-res...

I lol'ed, then had to explain to someone nearby what I was laughing about! Posted via the Android Central App

The only apps I get from the Amazon App store are games. Usually ones that have been out for a while and I know aren't going to be receiving any more updates either on Amazon or the Play Store. i usually avoid games that have continuous replay value so mostly just the one and done games. Works for me. I have a folder in my drawer dedicated just to Amazon game apps and it's like five pages deep, all pretty much free apps or bought with free coins. The Amazon App store is great and I always recommend it to new Android users as a secondary app store.

It's great seeing someone who is open-minded and sees the benefit of having options for apps.

Developers that offer free applications prefer to spend time improving their own applications and publishing on one store (google) instead of wasting time to publish their applications on several different markets like amazon or samsung.

Not really... I've seen lots of Free Apps offered on Amazon that's also on Google's Play Store. One mistake people seem to always make is.. every app needs to have an update. One reason why some apps are constantly updated on the Play Store is because there are many different devices from different OEMs that use it. One Amazon's App Store, there are the Kindle products.. and it's open to other Android devices. However, I believe some developers are primarily concerned with Kindle compatibility... so don't worry too much about making constant updates to wide device compatibility... They probably figure if it's that important they can just get it from Google's Site (my theory). So that could explain the lax view of providing constant updates. Besides, if there isn't any problem with the app working on a Kindle... why make an update unless you're going to add new features.

That is incorrect. It IS Amazon's fault that the apps are not up to date. Google Play has the latest. Whereas Amazon's free version are also always an old and an un-updatable version of that app. Posted via the Android Central App

NOPE... How is it Amazon's fault? I did some checking a while back and found comments from developers themselves who said when they submitted their updates to Amazon they usually became available within a week.. sometimes hours. Also, you should re-read what I wrote about my theory why some developers are slow with their update submission.. Here is the source link with Amazon App Developers discussing their updates:
http://forums.gamesalad.com/discussion/39183/how-long-does-it-take-for-a...

A long time is putting it mildly. I have seen it take as long as 4 to 6 months for an app to update in the Amazon Apps Store after it had updated in the Google Play Store.

Couldn't agree more, I don't even bother checking anymore. That said I did get game of thrones season 1(a telltale game) and five nights at Freddy's 3. Neither of which I'll probably get around to playing lol. Wubba lubba dub dub!

I literally just submitted my second trouble ticket to them because their app store doesn't work right for me. Any time I've installed one of the free apps, it installs fine. After that, when that app needs to be updated, it downloads...installs...all looks well. Then Amazon App Store pops up another notification within minutes, hours or days, telling me I need to update that app again. In fact, if I go back to the "Updates" section, that same app will still show it needs an update after it's been updated.

That double update problem is the reason I no longer use apps from Amazon. Was real pain in the ass. Posted via Android Central App

The other thing that's annoying is that if you have it installed on multiple devices, but you don't have the same apps between them, the device that doesn't have one of the apps that's installed on another device will still show as one that needs an update. At least with the Play store, it shows you only device-specific apps that need updating.

I've never had that happen. Not once and I have the app store on three phones and a tablet.

Weird, I've been using it for years and have never run across that. Posted via my HTC One (M7)

I've never experienced that problem.. but you do know you could just turn off Update notices in the settings and just manually check and update like once a week.

Back when the free app of the day thing was introduced I installed the store and got a few of the free apps. I really don't like messing with more than one store though so I've stopped using it. The only thing I still load outside the official store is Adaway.

Same here. It's cool to get free apps from it, but is too much of a pain for me to have more than one app store. Free apps aren't really worth it.

Too much of a hassle to go through unfortunately. Many users simply want convenience and thats what Googles Playstore offers. I only sideload if I REALLY want something though, lol!

As a software developer, the Amazon Appstore is a net negative. When Google merged their important APIs (Maps & Ads) into Google Play Services, they created a very large barrier for people to publish apps on competing app stores. I only sold about 1/30th as many apps on Amazon before Google did this and now I've basically abandoned it because of this issue. It's not worth the effort to maintain another project just for Amazon. Now if Java allowed for #ifdef kind of build-time options, it would be easier to support, but they don't so I would have to fork the code into a new project to do it.

Good read. A summary of good and bad would've been nice.
For me the biggest drawback is keeping up where I got it from and the added battery drain and space on the phone. Other than that, I love the deals and free coins when I can find something good I want..
Hope Amazon doesn't mind I've never actually spent a single penny towards their apps or media.. I do buy from regular Amazon and I'm a prime member.

What added battery drain? I see this complaint on every story about the Amazon app store, but I've never seen the app store even show up on my battery stats.

I did more when also having the regular Amazon app installed. Ever since I uninstalled it, I don't have as much of an issue with just having the app store installed.
I have a Nexus 4 so every time I get an software update, Amazon apps get out of whack for a while..
I do got to say, that today I don't gave it shown on my battery stats at all.

The biggest problem I have with Amazon appstore is that significantly fewer apps are updated at nearly the same time as their Google play contemporaries. For example, the Shazam encore app (paid, which I got as app of the day) on Amazon is version 4.5.1. On GP, 5.4.3. And plenty of their games is seriosuly outdated compared to Google play. And even the most basic of Fleksy is some versions behind GP. I can't pinpoint if this is the fault of Amazon or the developers, but someone HAS to be held accountable for this. It's unacceptable. Posted via the Android Central App

Very much this. Posted via my HTC One (M7)

Can I triple agree with this? Amazon is only hurting themselves by not allowing developers to get their apps updated more quickly. I paid for several apps on amazon and eventually ditched them and rebought them on Google Play just so I could get updates more quickly. Now I won't even consider putting the Amazon app store on my device. Posted via Android Central App

I know this would happen and never installed Amazon in the first place even with all those freebies.
i now buy apps from play store using rewards

I got Homerun Battle 3D for free from Amazon a few years ago. Never even looked on Google for the app because I got it for free from Amazon. When Android got to Lollipop, the app stopped working on all my phones that had been updated. I bought the Google version and it's been updated for Lollipop and all the stats from the Amazon version are on the Google version. Unless Amazon has an exclusive or a really good deal on apps that I'm interested in but don't want to pay for I'll stick to Google Play.

I have the Amazon App Store on both my Phone & Tablet... and haven't noticed much of a lapse with App updating. However, there are two minor issues with using it. The first is.. if you do have a bunch of Amazon app installed.. You can't really perform BATCH updates if you use a regular Android device. For example, if you have 10-15 App updates available.. You pretty much have to go through the process of clicking through each one... One-by-One, which is a pain if you have a lot. They will download automatically.. but you have to approve each individual install... and then when it's done select either to Close or Open App... Doing this is a pain if you have a bunch of Apps to update. The second pain is... after you install an Amazon App... it does not automatically create a Home Page shortcut for the app.. Once again, doing one or two apps... no big deal... but installing a bunch of apps gets tricky remembering the names of each app and creating a shortcut for each one. Other than those two issues... I still like the Amazon App Store and seem to use it more often than Google's Play Store. One thing no one can argue about is... Amazon's Review section for Apps is light years better than Google's and seems more modern with the ability to jump straight to 1 or 2 star reviews.

This is why Verizon preloads the App Store on their devices. It's a System App on Verizon Devices, so the Amazon App Store there can update things in the background without issue. This is only an issue on devices that don't preload the app store, since a sideloaded one won't have the same permissions that something like Google Play Store has. Preloading it like Verizon does (or like they do on the Fire Phone) solves that and the app store can update and install apps just like Google Play Store. Reviews and reviewers on Amazon are certainly much better than on Google Play. There are too many useless "won't work on my rooted phone running completely unsupported firmware!" 1-star reviews on Google Play.

There's a lot of stupid reviews on the google play store. The ones that go "why must i have credit card on file to get the FREE THINGS??? IT ISN'T FREEEEEEE OMG" get on my nerves a bit. People who just don't comprehend that the business model is to require payment on file to ensure the possibility that the customer might actually someday BUY something. Practically every other digital content vendor (the biggest ones in the mainstream anyway) follows that same policy as well. But i've certainly noticed some stupid review trends in the amazon app store too. Just a different flavor of stupidity: "why does this app want permissions???" Then the reviewer proceeds to list the permissions which oftentimes turn out to be fairly benign stuff like phone state, etc. Too many of the amazon app store's customer reviews are just paranoid knee-jerk reactions without even knowing what functions the permissions serve. And somehow those reviews inevitably get voted up to "most helpful."

Ummmm... you do realize that the same type of reviews are also found on Google's Play Store as well, right?

Probably! By no means are those types of reviews exclusive to one store or the other. Just in my browsing experience, the "why credit card" reviews seem more abundant on google play, while "why permissions" reviews thrive on amazon. Of course YMMV.

The worst thing about the Amazon App Store is the update issue. Apps lag 3 or 4 versions behind their Play Store counterparts IF you're lucky. Things such as AVG Antivirus, which depends on it being up-to-date, hasn't been updated in more than a year. At first I used the Amazon App Store due to their app giveaways and good prices/rebates... but I deleted it and never looked back. Sorry, Amazon.

i wouldn't say surprisingly good alternative. its an alternative for people who dont have play store

That was an addition by the editor. It certainly has its use cases, but it's okay at best. Look at the article link for a hint of the original title.

Wait, what? The editors actually review the articles and make changes before they are published? You could have fooled me with all the mistakes that get through.

They're not perfect, but yes, they look over all of my work before it's published. I edit mistakes on their work too, sometimes (though usually it's typos on stuff that's already been published).

As I understand it developers hate the Amazon app store because they don't know when their app might go on sale or free (they don't get told ahead of time) and then they get a sudden influx of support issues because of more users with no compensation. I personally don't mind it much but installing and updating apps is a hassle, it won't background the process like play store does. Posted via the Android Central App

I don't think I saw it mentioned, but some of the free paid apps(app of the day etc) will not run if the Amazon appstore isn't installed. Posted via the Android Central App

I didn't mention it, mainly because I hadn't experienced that. Doesn't surprise me at all, though.

Been using the Amazon app store for a while now and the only issue I have is in line with your last paragraph, devs fail to update their app in a timely manner or most times not at all lol Posted via the Android Central App

Actually that's not necessarily an issue with the developers, it's the app store itself. One app that I had (can't remember which one) was 6 months or if date. I contacted the developer and he said he submitted the update to both sites at the same time and Google had it updated in a day, and six months later amazon still did not. Posted via Android Central App

Or you know it can just be the developers. Posted via the Sailfish iMore app

" you'll have to turn "on" the security setting that allows you to install apps from Unknown Sources — AKA anywhere that isn't Google Play. And because apps installed through the Amazon Appstore have to be updated through the Amazon Appstore, you'll have to leave this setting on" Facepalm ....... um you are actually turning off a security setting by selecting that . And you have now allowed anything to be installed by other means. Think of it this way... in the IE days when your browser got hijacked. It was able to do that because well "allow installs from unknown sources" is the default in windows. Same Thing can happen here.

You don't need to belittle a person for not using words you'd have chosen. The end result is exactly as outline: you are enabling/toggling a feature (or "setting") within a menu. As for the security piece itself, you are warned when you toggle it that it makes your phone less secure. It is the user's discretion and choice. It isn't Amazon's nor the dev's fault that Android was written to only allow APKs installed from Google source by default.

Thank you. I'm not a big fan of sideloading, but it's part of the deal with secondary app stores. Users deserve to know that sideloading comes with risks, and while the Amazon appstore should be scanning these apps and Android should scan them again before installing them, it's not quite as locked down as just using Google Play. At least we're not locked to one store period the way some other ecosystems are...

I can't STAND downloading an app to download random apps that I didn't get from Google Play. So freaking confusing. And trying to tell people how to load it, allow 3rd party apps (which is its own security risk) and finally download apps is really, really confusing. Sorry, a second app store is not a good thing.

Not a huge fan of sideloading myself, and that's why I made sure to remind users that you should know the risks going in, but if users want choice, they have it. One choice (Play Store) may be significantly better than the rest, but if they want to use a smaller store with more than a few issues, that is their choice.

I can't do it. Anything that consists of me having to drop some form of security just to download it.....not a fan of that. It seemed clunky when I did it one time. Even for free apps just not for me. Posted on my Sexy Note 4

Well honestly that is Google's issue. The setting is there so that websites don't send APKs to your phone and have you installing it on your phone. If Google were nice, they could verify the Amazon app store as a trusted source. I wonder if there is a reason they don't do this? Posted via Android Central App

I'm a prime member and I agree with you. The security risk isn't worth downloading the amazon app store. Posted via the Android Central App

Amazon really has to tweak their update experience. If you accumulate a large number of apps that need updating, you must supply input for each. And. Every. One. Come on.....

How is that different from Google play. Every time you update google play app you have to either accept it or not. Only difference is amazon downloads first then shows you the permissions and whether you want to install or not. Posted via Android Central App

Only the ones with new permissions, and those are dealt with all at once in the beginning.
Plus, Google apps don't usually accumulate like that.

Well, maybe on Wednesdays, but yeah, unless you turn off auto-update, they don't pile up quite as quickly.

Ii get the majority of my apps from the amazon appstore. I am also heavily vested in the amazon ecosystem. We have 3 kindle fires and a fire stick in my household and hopefully will be getting an echo soon. The only issue really is the updating. Most developers worthwhile developers are good at keeping their apps updated alongside their google play counter parts. I what seemed to be an eternity for terarria to be updated with the latest android version. The app of the day is really nice. I go ahead and get it everyday. Never know when the app will come handy or I might want to try a new game. Posted via Android Central App

I also get the majority of my apps from the Amazon App Store for a few reasons. If you buy in the Amazon App Store, the apps work on the Kindle Fire Tablets and the FireTV boxes AND my android devices. I used to use Android tablets but found that because of the consumption model my wife and I have, the Kindle Fire tablets worked much better. Add in the cloud services and Prime, and we are pretty much exclusive to the Amazon store. In addition, since my wife and I share an Amazon account, we buy apps once and share among all our devices. It works out really well. My biggest complaint is that developers don't seem to update their apps regularly. I am not sure why this happens. I have found that since the FireTV was released, games at least seem to be updated regularly. I think the FireTV has actually met the needs of casual gamers that the OUYA promised to do. Perhaps Android Central could do a story on the update process for Amazon's app store. Get a take from both developers and Amazon.

Yeah, if you're heavily invested in the Amazon/Prime ecosystem, the Amazon Appstore holds a lot of appeal. For the rest of us, it's a little less of a given. That article would be interesting. Updates vary by developer for the most part, but the comment earlier about the bundling of Play Services APIs leading to that developer abandoning the Amazon app store may have something to do with it, but the article would hinge on the extent to which Amazon would be willing to talk about their update processes and the struggles developers face with it.

I haven't used the Amazon store in some time now. Not sure if what I am about to say is still true or not. When I was using apps from the amazon app store. If I had NO DATA connection, No Wifi, No cellular, the apps would not work. I found that all Amazon downloaded apps needed to phone home, or they would not even start up. Once I figured that out, I removed them all. I didn't want to get caught really needed an app, and not being able to use it due to the no data connection.

Same here. I would download an Amazon FAOTD, usually a game for casual use. But if I was using my Wi-Fi only tablet without a connection for the game, it wouldn't work without signing into Amazon, which I couldn't do without a Wi-Fi connection. Even for an FAOTD, that hassle simply wasn't worth it. Add to that the lackluster quality of apps, the slow updating, and the middling search engine, and I just had to stop using the Amazon App Store. I have no regrets. Posted via Android Central App

Yeah, it's definitely worth it. Free is Free. You get a free app of the day and then all those giveaways. They've given away some decent ones...Terrarria, Plants Vs Zombies, Riptide, Sonic, etc. Though, honestly, the most I use is an Alarm Clock one I got a few months ago.

I know I'm about to commit Android heresy here, but I don't play games that often on my phone. And yeah, they've given away some decent ones, but there are lot of AOTD apps that you look at and just kinda go '...someone was gonna pay money for that?' It's an opinion, but yeah, I don't think the Free app selections are usually that good.

Free app of the day was actually great when it launched a few years ago. I managed to pick up some of the Angry Birds games that were really popular and other apps like Tweetcaster Pro. Then they seemed to run out of good apps to offer in the program and as you've noticed, they now pretty much suck.

I don't like how Amazon's apps seem to be stuck in the Gingerbread days, interface wise. Posted via the Android Central App

Amazon isn't compelled to follow Google's design standards, but yes, it does make their app feel outdated and less friendly.