The Withings Body Smart is a well-built, stylish-looking scale with a bright LED screen that makes your weight and body composition data easy to read during your daily weigh-ins. The app focuses more on health trends and averages over the past week, helping to account for your body's natural fluctuation in weight. The app has its issues, but is still a strong point in the Body Smart's favor.
Pros
+

Accurate weight and body composition data

+

Bright, colorful new LED display

+

Eyes Closed mode makes weigh-ins less stressful

+

Graphed data can focus on % changes or hard numbers
Cons
-

Fairly pricey for a smart scale

-

Promised basal metabolic rate feature hasn't arrived yet

-

The app keeps trying to sell me Withings products
Why you can trust Android Central Our expert reviewers spend hours testing and comparing products and services so you can choose the best for you. Find out more about how we test.
The 2023 Withings Body Smart is a refresh of the popular Body Plus Smart scale released back in 2017. It has the same $100 price tag and body composition readings for fat, muscle, bone mass, and water weight. But it adds heart rate, visceral fat, and (eventually) basal metabolic rate, along with a bright full-color display instead of monochrome and Withings' "precision technology" for more accurate readings.
Ignoring its weight-only Body scale, Withings has three truly "smart" scales, with the Body Smart as the entry-level option. It's affordable relative to the $200 Body Comp with EDA or the clinical $400 Body Scan, but still fairly pricey compared to many of the $50-or-lower smart scales you'll find on Amazon that can also measure body fat percentage.
Despite this awkward middle space, the Withings Body Smart has pleased me thus far, helping me keep track of my weight loss as I walked 10,000 steps a day for a month. The Withings app, where you'll see most of your data, mostly organizes by trends, letting you see rising or falling fat percentages without having to focus on any demoralizing numbers.
My partner and I have used the Withings Body Scale for a couple of months now. Overall, we're both happy with the scale and really like the graphed data and Eyes Closed mode. But we've also used it long enough to see areas for improvement and points of frustration.
Is the Withings Body Smart scale worth your time and money, and does it match up against the best smart scales on the market? Arguably yes. But be prepared for some finicky issues with the app, and recognize that its core mechanic — Bioelectrical Impedance Analysis — should be used more as a guide than anything fully reliable.
Withings Body Smart: Specs and missing tools
Like most proper smart scales, the Withings Body Smart tells you exactly what you need to know: your weight (in pounds or kilograms), BMI score, muscle mass, body fat percentage, bone mass, visceral fat (aka abdominal fat most commonly linked to diseases like diabetes and cardiovascular risk factors), and lean mass (aka everything except fat).
Swipe to scroll horizontally
| Specs | Withings Body Smart |
| --- | --- |
| Display | 2.8-inch 320 x 240 LCD |
| Battery life | 15 months; 4x AAA batteries included |
| Modes | Athlete, Baby, Eyes Closed, Pregnancy |
| Number of users | Up to 8 |
| Saved weigh-ins without app sync | Up to 16 |
| Weight range | 9-440 lbs; within 0.1 lb precision (according to Withings) |
| Body composition | body fat %, total body water %, muscle mass kg or lb, bone mass kg or lb |
| Segmented body composition | 🚫 (Body Scan only) |
| Visceral fat | ✔️ |
| Basal metabolic rate | "Coming soon," but behind schedule |
| Standing heart rate | ✔️ |
| Vascular age | 🚫 (Body Comp / Scan) |
| Electrodermal activity score | 🚫 (Body Comp / Scan) |
| ECG/Atrial fibrillation detection | 🚫 (Body Scan only) |
| Dimensions | 12.8 x 12.8 x 1.1 in. |
| Materials | High-strength tempered glass platform |
The only missing features are basal metabolic rate — the rate at which your body burns calories daily without any activity — and metabolic age, or how your BMR compares to your age group. It's a useful metric for people trying to lose weight and something a lot of smart scales don't offer. But even though Withings' press release claimed it'd be ready by May 2023, it still isn't available as of September 2023.
I noted which Body Comp and Body Scan features that the Body Smart scale lacks to help you decide if it's worth upgrading. They all have the same four weight sensors and accuracy ratings, so you're paying double or quadruple the price for specific extras.
The two exclusive Body Comp features — vascular health and electrodermal activity (EDA) for stress — sound useful but can be found on niche smartwatch models like the Fitbit Sense 2 (EDA) or TicWatch GTH Pro (heart) too. Otherwise, most popular brands like Fitbit, Garmin, and Apple calculate stress based on heart rate variance (HRV) these days. Basically, you're paying to see daily snapshots of your heart health data (and stress, if you don't wear a watch) inside the Withings app — at a particularly stressful point of your day, to be honest.
Meanwhile, the Body Scan Connected Health Station has a handle you pull up with your hands to give you a second point of contact for health measurements. Its built-in ECG for AFib detection is handy, but again, anyone worried about irregular heart rhythm would get the same benefit from a fitness smartwatch that tracks the data passively all day instead of once a day.
The biggest change is that the Body Scan measures your body composition in "5 segments," telling you where your body fat is concentrated and providing more accurate readings than the Body Smart's feet-only electrical pulses can deliver. If you're really invested in targeting specific fat groups through exercises (rather than just general dieting), you may want to make that $400 investment for top-tier body composition data.
Withings Body Smart: Set-up and accuracy
When you take a Body Smart reading, you can set which data you specifically want to see. Aside from weight, every other data screen is optional. You can get a holistic look at every measurement and extras, like today's weather and air quality, or you can choose a quicker, more clinical experience with a few core stats.
Whatever data you don't see gets sent to your Withings app; if the scale and app can't sync for whatever reason, it'll save up to 16 readings and spew them all at the app once it reconnects. But in the past couple of months, I haven't noticed any desyncs.
Up to eight people can use the scale at once; many competing scales offer up to 16 users for context, but this really only matters for people with large families. The primary user can either send an invite link through the app so that the second user can use their own phone and app, or they can create a new family profile in their app for someone without a phone (like your kid).
Once a family of users is set up, the Body Smart uses past scale readings to determine who is standing on it. If two or more users have similar weights, it'll guess and show that user's name on the LCD (usually whoever used the scale last). You then have a three-second window to lean your weight left or right onto one leg, which signals the scale to switch to another user name.
Once you're prepared for the user-switch screen — and once I realized I didn't have to stand on one leg for this to work — it's pretty seamless. Unfortunately, if you're too slow, you'll accidentally send your data to the wrong app or account. You can quickly remove a wrong reading in the app, but the result does seem to linger and mess up Withings's charts and weight gain/loss estimates for a day or so.
The Withings Body Smart looks pretty stylish out of the box, thanks to its tempered glass. After a few readings, your footprints are going to glisten and shine on that metal surface, so maybe keep a cleaning cloth nearby if bathroom aesthetics matter to you.
Withings also kindly bundles it with "carpet feet," but the Body Smart's feet are too short to work on my carpet. Case in point, I weighed myself on that new surface and magically lost about 40 pounds from my last reading, most likely because the carpet was blunting how far the sensors could sink. The app took this reading completely at face value before I deleted it.
On my hard bathroom floor, however, my weight readings stay consistent from one to the next. I don't have access to a more official scale to test its accuracy, but a 15-pound weight measured that same number down to the decimal.
Fat percentage readings can vary slightly if I take two readings back to back, but mostly give me the same results; if it does change, it's by no more than half a percentage point.
Compared to the Galaxy Watch 6 BIA sensor, which oscillates by 1–2 percentage points seemingly at random and only works on a specific portion of your forearm, the Withings Body Smart gives you more actionable and effortless data that generally matches your weight trends. However, if one reading is anomalously high, I just have to remember to just brush it off and wait for the next reading to correct itself.
It's also quite nice to see visceral fat data as a counter to simple fat percentages, telling me that even though I need to lose weight, I'm healthy enough when it comes to dangerous fats.
Withings Body Smart: What we liked and disliked
The flagship feature of the Withings Body Smart is its Eyes Closed mode. It ensures that you don't see your weight on the scale, so you can weigh yourself without the visceral fear of seeing a bad number; you can then check the app later when you're mentally prepared.
If you have multiple users, it defaults to showing a smiling emoji until it figures out who you are, then shows the weight for people who don't turn on Eyes Closed.
My partner loves the Eyes Closed mode and told me that it's "probably the main reason I would buy this scale myself." If you're someone who needs to track their health but gets demoralized by a bad weigh-in, this simple feature is a psychological bulwark against that.
In the app, you can decide whether or not to show changes in terms of percentages or pounds. Some will prefer seeing exact numbers, but if it's hard to see that you gained a pound of fat mass, you can view that in "%" form instead. This mode also provides useful context, such as how I've lost 0.5 pounds of muscle since July, but that this is still a 2.2% muscle mass increase.
Sometimes, this approach softens the blow after a higher-than-expected weigh-in since the graph shows that you're still trending downwards. On the other hand, my partner has noted that she'll lose weight from one reading to the next but that the app will still tell her that she's "stable" if it's not a big enough shift, which feels like it invalidates her efforts.
Despite the fact that the Withings app is one of the Body Smart's greatest assets, it does have its issues. First and foremost is that Withings, like a lot of fitness brands, uses it to try and sell you its other products or upsell you to its fancier smart scales.
Go into the app's Measure tab, and you'll see that you're only measuring 3 of 6 Body stats and 2 of 13 heart stats. Tap to learn more, and you'll be shown a summary on stats like EDA or vascular age and then told you need the Withings ScanWatch, a pricier smart scale, a blood pressure sensor, or another device to measure it.
Some of Withings' health tips and achievements — like noting when you've cumulatively walked the length of Oahu or recommending you eat whole grain bread — are harmless enough. But we feel like the app is either trying too hard to be more than it is or just not doing enough to compete with the best fitness apps.
Withings pulls your workout data from partnered apps like Strava, Google Fit, or Apple Health. This is handy, but on the home screen, it shows the "latest measurements" first, so you'll often have to scroll past steps and recent workouts to see your weight and body composition data.
Data imports have been a pain point for us. Both my partner and I had our old Apple or Google weigh-ins imported by default, so when we first weighed ourselves, we were told we were "gaining weight" based on readings from years ago, until we had enough new weigh-ins to shift the app's point of reference.
If you weigh yourself with another scale that's connected to Apple Health or Google Fit, the Withings app will import that weigh-in, which we found more annoying than helpful. Also, for some unfathomable reason, Withings duplicates my partner's Apple Health workouts, showing them twice in the app. We haven't been able to figure out why.
Withings Body Smart: Should you buy it?
Despite all our collective hang-ups with the Withings app, we still appreciate everything that the Withings Body Smart has to offer: an attractive LCD display that's easily readable, Eyes Closed readings that take mental health or weight disorders into account, a reliably long battery life, and weight trends you can organize by week, month, quarter, or year.
Honestly, if you just use the app to look at your weight and body composition, and ignore everything else, you won't have any problems.
You can find a cheaper smart scale that measures body fat percentage, but the Withings Body Smart has proven to be fairly accurate for BIA, something I can't necessarily say for every random scale on Amazon. And I personally wouldn't feel the pressure to upgrade to Withings' more expensive scales for what they offer, unless you're really concerned about vascular health or segmented body fat. Overall, the Body Smart hits the sweet spot.
The Withings Body Smart is a well-built, stylish-looking scale with a bright LED screen that makes your weight and body composition data easy to read during your daily weigh-ins. You can see your current data on the scale, then check the app to compare how your current stats compare to previous weeks and trends.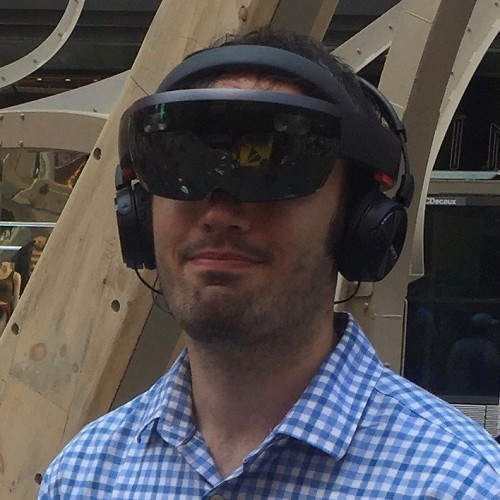 Senior Editor, VR/AR and fitness
Michael spent years freelancing on every tech topic under the sun before settling down on the real exciting stuff: virtual reality, fitness wearables, gaming, and how tech intersects with our world. He's a semi-reformed Apple-to-Android user who loves running, D&D, and Star Wars. Find him on Twitter at @Michael_L_Hicks.