Xiaomi completes latest funding round of $1.1 billion, now valued at $45 billion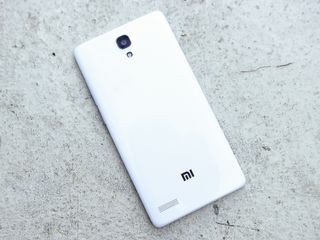 Xiaomi has completed its latest round of funding, raising $1.1 billion, at a valuation of $45 billion. Funding at this level was reported a couple of weeks ago, and as the report said, the funding was led by All-Stars Investments.
In a statement, Xiaomi president Bin Lin said that the company will continue towards its goal of making high-quality devices for everyone. Lin also said that they would debut their next flagship device, expected by many to be called the Mi 5, in January 2015:
Source: Bin Lin on Facebook
They should really start focusing on the US market. As we've seen with the success of the Moto G among others, their is a huge market for affordable smart phones that aren't absolute crap like a huge chunk of Android devices. Xi produces excellent bang for your buck devices which would be very successful. But alas those upcoming markets like India sure do make quite a few bucks! If only the US at least received some of those goods. Looking at the new Cyanogen phone by Micromax. Sure Cyanogen might be a bad company but their software sure run on great bang for your buck phone's. Posted via the Android Central App

I think Xiaomi's growth will really struggle outside of China. They sell devices at cost and make their profits on their bundled services. That's just not going to work in the US though, because they'll need to license GMS to have any chance of moving inventory, and will likely have to begin spending considerably on marketing. Those factors are going to limit how price-competitive they can be. Europe seems like it would present similar challenges since they are pretty brand-centric also.

Hopefully if they did, it would bring down the price of these outrageous $600-$700+ smartphones! Posted via the Android Central App

That's not an easy job, imho. The half eaten rotten fruit Co and macro hard cos will kill them by the name of patents for rounded corners, etc... Posted via the Android Central App

Based on stories I've read about Xiaomi security breaches, I wouldn't trust that company. Also, what with U.S. relations with China in question, I find them suspect. I wouldn't be comfortable using a device from a company that is relatively unknown. How do we know what types of spyware or other programs they put in phones? Posted via the Android Central App

You do realize that the phone/device you have now was most likely made in China and/or uses parts made there? Also, have you tested every app on your phone/device to see what information is being gathered?

There's a difference from being made in China and a China government supported company. Posted via the Android Central App

Wow... What's the formula for going from 1.4 billion to 45 billion? Posted with my Note 3 via Android Central App

I think they raised the 1.1 billion based on an overall company evaluation of 45 billion. The investors probably got a certain percentage of the company based on what they invested knowing the company is valued at 45 billion overall. If a company wants your money and offers you part of their company they would ask for a certain amount to be invested for a return of a certain percentage control of the company. For example you ask for a $250,000 investment for 10% of the company. The company would have to show an overall evaluation of $2.5 million (250,000 x 10 = 2.5 million).

Along the lines of: if $1.1 bn investment gives the investor 2.4% share in the company, then the company (100%) is valued at $45 billion.

Whether you like their devices or not, you can't deny this growth is impressive. Posted via the OnePlus One

Can you say "Pump and Dump"?

The company sells how many copyright infringement devices. They copy everything and make shitty imitations of what they copy. Like the one plus one phone.....shitty company, shitty phones Posted via the Android Central App

Talk to me in 5 years if Xiaomi is still around and worth anywhere from 50-100 billions dollars.
Android Central Newsletter
Get the best of Android Central in in your inbox, every day!
Thank you for signing up to Android Central. You will receive a verification email shortly.
There was a problem. Please refresh the page and try again.