Why you shouldn't worry about Android 4.2 updates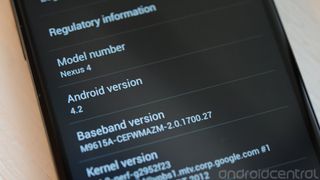 We're not huge proponents of using the term "skin" to describe the manufacturer customizations put on most Android-based smartphones. In most cases, the changes are more than skin deep. Look at the latest versions of HTC's Sense and Samsung's TouchWiz and you'll see features and UI changes that go beyond mere visual gimmicks. But it's a term that most people are familiar with, so let's stick with it.
So if you're using a skinned Android phone, chances are you're accustomed to waiting for software updates. It's a fact of life for every non-Nexus smartphone. And with the announcement of Android 4.2 earlier this week comes the certainty of more waiting for updates to drop. Few devices are on Jelly Bean, and OEM updates already in the works will be based around 4.1 rather than 4.2. After that, there's the standard maze of regulator and carrier approval processes to traverse, adding additional weeks to the update roll-out timeframe. And with the holidays looming, and CES and MWC approaching thereafter, we doubt we'll see Android 4.2 on many current devices before spring 2013. Engineering effort will be spent getting new products ready for launch rather than chasing a minor OS update.
But really, that doesn't matter. And the reason why goes to the heart of what Android 4.2 actually is. Before release it was referred to internally as Jelly Bean MR1 -- MR standing for "maintenance release." And a glance down Android 4.2's feature list further confirms that there's not a whole lot of game-changing stuff to be found, rather additional polish to the existing Android UI. Hence the decision to stick with the Jelly Bean moniker -- Google is striking a balance between pushing out new features and allowing hardware partners to catch up.
Read on to find out exactly what's going on, and why owners of Sense or TouchWiz devices need not worry about Android 4.2.
Of the features included in Android 4.2, most will be overwritten by manufacturer customizations, and those that aren't will be made available through the Google Play Store anyway. Let's break down the list of new stuff.
Keyboard with gesture typing -- A big deal for users of vanilla Android, but the stock keyboard is one of the first apps to be stripped out of Android by manufacturers. Samsung, HTC, Sony, LG and Motorola all have their own custom keyboards, and many of them already license proprietary tech for trace-based typing. If you really must have this feature on an unsupported device, we'd recommend checking out SwiftKey Flow in the weeks ahead.

Photo sphere and the new camera app -- Again, the stock camera app rarely makes it across into manufacturer-customized UIs, so we'd be surprised to see this in 4.2 updates for phones like the Galaxy S3 and HTC One X. As photo sphere uses Google's own street view imaging tech, it's highly unlikely it'll be open-sourced. This presents a barrier to it being bundled into manufacturers' camera apps.

Wireless display -- It's great to see this included on Nexus devices as standard, but two of the major Android manufacturers, HTC and Samsung, already use competing methods for wireless video streaming. HTC has its Media Link HD, while Samsung has AllShare. In any case, it's probably fair to call this a niche feature.

Lock screen widgets -- Though unavailable on our Nexus 4 review unit, lock screen widget support will be present on retail Nexus 4 phones sold from Nov. 13. This allows you to choose a handful of widgets to place on your lock screen. Major manufacturers tend to have their own custom lock screen setup, but we wouldn't be shocked if they found a way to incorporate this feature into their own UIs. But this is another one we'd hesitate to call a major feature.

Music explorer -- This is a feature of the Google Play Store, and so should be quietly rolled out to most handsets over-the-air, regardless of OS version. If you've got access to the Google Play Music store, you'll be able to organically browse through related artists when the latest store update pushes out.

Quick settings area in notification bar -- Most manufacturers have been doing this for the past year or so, albeit not quite as elegantly as Google does it in Android 4.2. A quick, simple two-finger gesture will throw up a settings dropdown in stock Android, but if you're using 4.1 on a Galaxy S3 or One X, you've already got these options elsewhere in the notification dropdown.

New gallery app -- Samsung, HTC, LG, Sony and others replace the gallery app in their skinned versions of Android. Chances are that'll continue when Android 4.2 rolls out to their handsets.
Whereas Ice Cream Sandwich brought sweeping UI changes, and Jelly Bean (4.1) introduced new usability and performance enhancements, 4.2 is a maintenance release that's more focused on adding extra stuff for Nexus users, and prettying up the stock Android experience. If you're running a skinned version of Android, the changes will be all but invisible.
What's more, we expect to see more of the vanilla Android UI pushed out to Google Play, just as Google's done with its Calendar app in recent weeks. This allows Google to take back some control of its platform without waiting for manufacturers, carriers and regulators to push out OS updates.
That's not to dismiss the importance of Android 4.2's features for Nexus phones, or for the OS in general. On any Nexus device, the new stock Android experience, though not radically different, will add plenty of new stuff to make phones and tablets more usable and enjoyable. And of course, there'll be plenty of stuff that's not user-facing -- bug fixes and security improvements that can't be shown off in glitzy video demos.
So if you've got a Nexus device, you're in for a treat in the weeks ahead. Android 4.2 will give you plenty of new toys to play with. For non-Nexus, "Android-based" handsets, Android 4.1 is the benchmark to aim for -- features like "Project Butter" and Google Now provide tangible benefits on all devices. Don't worry too much about 4.2 -- it'll arrive, in time, and when it does, it won't be a big deal.
(And if you're a Verizon or Sprint Nexus owner, well, you at least have our condolences.)
Get the Android Central Newsletter
Instant access to breaking news, the hottest reviews, great deals and helpful tips.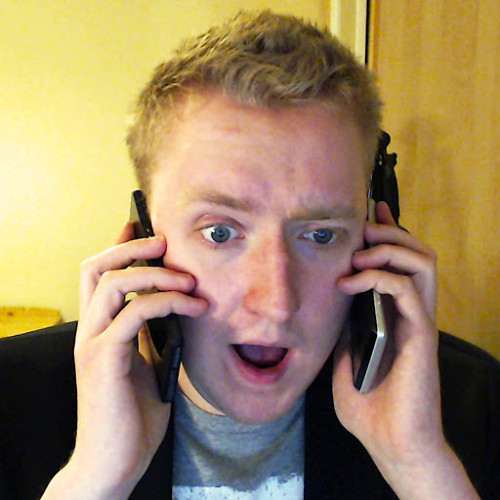 Alex was with Android Central for over a decade, producing written and video content for the site, and served as global Executive Editor from 2016 to 2022.