Wear OS by Google officially replaces Android Wear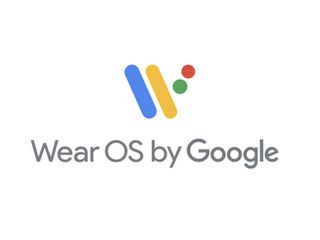 Just a few days after new branding for Android Wear was discovered with Play Services, Google's announced that it's officially axing the Android Wear name in favor of Wear OS.
Officially called "Wear OS by Google", this replaces Android Wear both in name and logo. Gone is the Material Design-esque watch and in its place are two lines and circles in the iconic Google colors – very closely resembling the Assistant logo.
Commenting on the new branding, Fossil's Chief Strategy and Digital Officer, Greg McKelvey, said:
Google officially started supporting iOS back in 2015, and while improvements were made with Android Wear 2.0, the experience still isn't perfect. Along with the new Wear OS name meant to be more open to Android and iOS users alike, Google also says that it'll be launching a companion app for iOS "in the next few weeks" that'll allow iPhone owners to track and view their Google Fit data.
This dedication to iPhone owners may seem like an odd move when something like the Apple Watch exists, but Google also notes that 1 out of 3 people with an Android Wear watch also have an iPhone.
The feature set for Android Wear/Wear OS is remaining as is for now, but we should see improvements to notifications, health tracking, and more over coming months. Google will likely shed more light on this at I/O this coming May, so we'll be sure to keep an eye out for what's in the pipeline.
Get the Android Central Newsletter
Instant access to breaking news, the hottest reviews, great deals and helpful tips.
Joe Maring was a Senior Editor for Android Central between 2017 and 2021. You can reach him on Twitter at @JoeMaring1.
I'm guessing that this is a natural evolution to the Android smartwatch OS going forward. So much potential with Android on smartwatches and yet it still has some kinks to fix.

When will they add the notch? Oh wait Apple hasn't added one to the watch yet.

The Moto 360 flat tire shall rise again!

Ha! Well played. Flicked via the BlackBerry keyboard on my Pixel 2

I wonder what they'll rename Android... Hold OS? That was meant to be a joke, but knowing Google...

When will they get a new SOC?

I guess it does make sense in that a lot of people I know with iPhones are never aware that Android Wear works with iPhones too

I wish they would have waited to change the name until they announced new features. As it stands it looks like they're just trying to paint a **** a pretty color. The fundamental issue with AW is not the name, it's the fact that it kind of sucks.

I just don't know why anyone who uses an iPhone would buy an AW device. The only AW watches worth buying are not much cheaper than a basic Apple Watch, and there's no way AW works as well with iOS as Apple's own watch.

I have a cousin who uses an iPhone and has an Android Wear watch. He's not much into square watches and it holds up well for him on it.

I'm an iphone user who much the design options available with the android wear devices (being a pebble holdout myself!) - just *having* design options is a bonus - but the main thing holding me back from actually buying anything has been the lack of ability to sync health data with my phone. The main thing I'm wondering right now is whether the new google fit app will be walled off, or whether it will sync with the apple health app - Getting the data on my phone in any form is better, but I (and I'm sure others) would prefer to have the ability to consolidate everything in one place, since I use a variety of different health-related apps that all sync with apple health. Whether that's syncing directly between the watch and iOS health, syncing between the two apps, or even using a third party bridge app if it comes down to it (the way some folks designed workarounds for fitbit when they refused to "play" with iOS health).

Its about time Google sorted out a pixel watch or whatever it wants to call it, its long overdue.

That would be nice, but unless they can put a much better chip it than the SD2100, I'll pass. I have a Huawei Watch 2, and the combination of sluggish performance and barely 36-hour battery life makes this probably the crappiest Android product I've ever bought. And this is one of the better AW device models.

Whatever changes Google makes to Wear OS are going to be completely worthless unless they plan on making Google Fit a viable platform. Smartwatches are not useful. The wearables out there that are successful are the ones that are intended to track your fitness and lifestyle. That's why Fitbit are successful, thats why Garmin, are successful, and that's why the Apple Watch is starting to become a thing now - Apple has correctly pivotted it to be fitness tracker. Put some weight behind Google Fit, fix the smartwatch problem. Simple.

Maybe not to you but it depends on the use case

Exactly not everyone needs or wants a fitness centric wear watch

I've held on to Android Wear for many years in hopes it will get better. Over the last 6 months, it is making some positive yer subtle improvements. But totally agree...Google Fit needs some work for sure. I recently upgraded my watch and much of the time, the watch and Fit are off on their step counts.

Yeah I tried google fit and never could get it to sync correctly. The step counter was always off between my watch and phone. Bummer, it has potential but like a lot of things with android wear, it lacks consistency and reliability.

Its a shame Samsung opted for their own tizen and not android wear, as Iove my gear S3 and the rotating bezel is brilliant! just lacking in apps. I think Samsung could make a great wear OS watch but its never gonna happen.

New name, new features hopefully. What is really needed is a die shrink with a new SOC and better performance. That is if Qualcomm ever gets off their butt.

Don't care what they call it, its just a name. !!!STOP BRICKING THE OLDER DEVICES!!! AW 2.0 was a DISASTER in March 2017 for anything that was not TAG or Huawei. I know the Google business model follows that of cell phones with forced/planned obsolescence... !!STOP!! not everyone wants to invest 100-1000 in a watch thats dead after 18 months. At this point in 2018 Pebble has better stability than anything Google thats not TAG/Huawei... thats terrible. At least fitbit has the common sense not to brick older devices with forced software updates/terminations. Sorry Google I can't recommend this platform, and I often warn others against it. Closed support thread here... 100s of complaints over several months with no real support solution from Google.
https://productforums.google.com/forum/#!category-topic/android-wear/LeQ...

please make a Pixel watch Google as it'll go nicely withy Pixel 2 XL when I eventually get it.

Is it me or is the yellow line on the logo longer than the blue line, makes the logo look crooked!?