Trump campaign launches scathing adverts calling for TikTok ban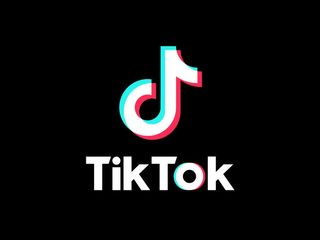 (Image credit: TikTok)
What you need to know
President Trump has launched a scathing new ad campaign against TikTok.
It says that TikTok has "been caught red handed" monitoring iOS clipboards.
The U.S. has repeatedly raised concerns about TikTok's ties to China, and has previously floated the idea of a ban.
A new ad campaign from President Donald Trump has launched a scathing attack on TikTok, and calls for Americans to sign a petition to ban the app.
Over on Facebook, political adverts 'Paid for by Trump Make America Great Again Committee' and state:
https://twitter.com/TaylorLorenz/status/1284232931469393920
The advert does not mention that TikTok is one of may iOS apps caught clipboard snooping, or that TikTok has since fixed the issue. The campaign follows comments from Secretary of State Mike Pompeo last week, stating that the U.S. was considering banning the video platform over fears about privacy and the app's ties to China. From that report:
Secretary Pompeo noted America's response to the issue of Huawei 5G hardware, and said that "with respect to Chinese apps on peoples' cellphones, the United States will get this one right too."
Sneakily, it seems that the ad campaign is less of a petition, and more of a mailing list sign-up trawl. When users click to sign the "petition" they are simply taken to a survey where they are asked the question and told to add their info so they can be put on a mailing list.
https://twitter.com/TaylorLorenz/status/1284234923679928321
Android Central Newsletter
Get instant access to breaking news, the hottest reviews, great deals and helpful tips
Aiming for the young vote, I see. What a weird hill...

tiktok is basically chinese state sponsored chinese malware and should definitely be banned (google: reverse engineered tiktok for a look into what it collects and how it's designed to evade analysis and debugging, you know, just like modern malicious binaries). but im sure Trump doesn't know that and is just ruffled that those tiktok teens falsely registered for his rally and made him look about as bad as he normally does.

App code is speech. Ultimately, the American government would fail, legally, in a dangerous precedent of banning apps. Where I see no progress is the unlimited data personal data collection occurring with almost everything anybody does online. Spying by tech in America is ok'd by the American government as long as American apps are doing the spying.

I am sure they would say it's a national security risk when they tried to ban it (which honestly it is) but if people don't care enough to not use it, well then that's on them.

If Apple and Google had a spine they would ban it themselves, but they don't want to make their Chinese overlords mad. Any American who uses it is a stupid fool.

Good thing I don't use TikTok or iOS 🤪

Isn't Apple the champion of privacy? How could this happen? How could anyone have their iOS clipboard scanned by anyone? Whatever happened to "what happens on an iPhone stays on the iPhone? Figures, Apple is only safe and secure until they're proven not 😛

Dude. It was a 3rd party API. They and the long list of other apps probably weren't even aware it was happening. You have to give credit to Apple for making ios 14 even report this. It has been fixed. Also, ios is way more private and secure than Android. The amount of personal information leaving your phone without your knowledge is substantial. Disclosure, I used Android for years after the demise of Windows phone. I just recently switched to ios after carefully reading the apple security and privacy policies.

On 7-14-20 Trump signed the Executive Order on Hong Kong Normalization. And in this order there is language that gives him the power to ban tik tok. So if he really wants to do he can. Like others on here I think he should.
Android Central Newsletter
Get instant access to breaking news, the hottest reviews, great deals and helpful tips
Thank you for signing up to Android Central. You will receive a verification email shortly.
There was a problem. Please refresh the page and try again.