There is a YouTube channel is dedicated to getting you caught up for Kingdom Hearts 3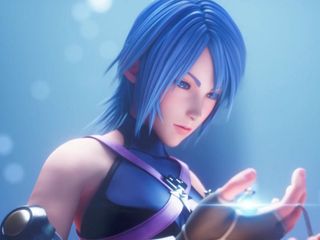 One of the biggest questions I saw after E3 this year was about the amount of work needed to prepare for Kingdom Hearts 3. If you think all you have to do is play the Kingdom Hearts 1 and 2 remakes on your PlayStation 4, you have been misinformed. The Kingdom Hearts franchise sprawls across multiple consoles, including the Nintendo 3DS and even a mobile game with a global audience. Each of these games offer a piece of the puzzle being formed in Kingdom Hearts 3, and if you've never played any of those games you are going to be a little confused by some of the plot points in this new game.
Fortunately for you, there's a YouTube channel dedicated to making sure you are up-to-date on all things Kingdom Hearts.
Pre-order at Amazon (opens in new tab)
The Kingdom Hearts Repertory has one goal — to live stream as many of the story cinematic scenes from every Kingdom Hearts games in order as possible, over and over again until the launch of Kingdom Hearts 3.
This is almost everything from the back story in Kingdom Hearts χ Unchained to the Kingdom Hearts 0.2: Birth be Sleep scenes leading up to the moments right before the start of Kingdom Hearts 3. The YouTube description has a list of scenes missing from the stream, but what is being streamed will offer a ton of backstory you will want before playing this new game.
Want to learn more about Kingdom Hearts 3? Check out the total guide to everything we've learned so far!
What is this "There is a Youtube channel is dedicated?" you speak of? Perhaps "There is a Youtube channel *that* is dedicated?" Proofreading is your friend. 🤓 #ALLYOURBASEAREBELONGTOUS Cheers,
TBK

There is a you tube channel is the you tube channel I is like.
Android Central Newsletter
Get the best of Android Central in in your inbox, every day!
Thank you for signing up to Android Central. You will receive a verification email shortly.
There was a problem. Please refresh the page and try again.