Snapchat is resurrecting the chronological Stories feed for some users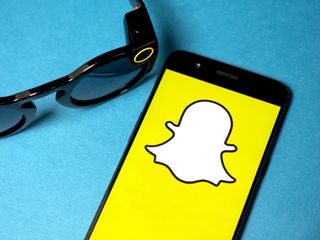 Even if you're like me and don't use Snapchat, you probably heard its user-base crying out in disgust and anger earlier this year when the app was met with a major redesign. Snapchat made both user-facing and under-the-hood changes with this update, but it appears to be pulling back on at least one of these.
One of the most contested changes had to do with the way Snapchat presented Stories. Instead of showing you Stories in the order they were posted, Snapchat decided to implement an algorithm that determined which ones you'd like to see based on the users you interacted with the most. However, some users are now seeing their Stories in a more traditional reverse-chronological order.
Although this is coming from someone that can't stand Snapchat, this does seem like a move for the better. I personally despise Twitter's insistent need to show me Tweets from 12+ hours ago it thinks I'd like instead of what people are talking about and sharing right now, and for a lot of users, Snapchat is similar to Twitter in the sense that it's something you check multiple times throughout the day to see what your friends are up to right that very second — not to see what they were doing 5 hours ago.
The reverse-chronological order will make it more difficult to find Stories from friends that don't post as frequently as others, but based on the nonstop yelling from users over the past few months, I'm guessing this is something that a lot of you are happy to see.
If you use Snapchat, do you prefer seeing Stories based on who the app thinks you're best friends with or when they were posted?
Download: Snapchat (free) (opens in new tab)
Joe Maring was a Senior Editor for Android Central between 2017 and 2021. You can reach him on Twitter at @JoeMaring1.
Snapchat rocks, it's the best way for me to stay in touch with my kid in college, not for everyone, but once you learn it can be really cool. Far away form the Instagram and Facebook ****.

Comments sense is to show stories in the order the posted. At least then I can tmgo through the list. They way they have it now I literally don't watch 90% of the peoples stories on my snapchat, it's to confusing.
Android Central Newsletter
Thank you for signing up to Android Central. You will receive a verification email shortly.
There was a problem. Please refresh the page and try again.