P.T. won't be playable on the PS5 in any way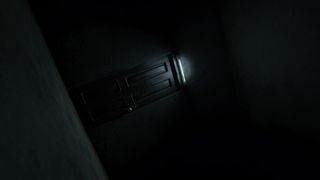 (Image credit: Android Central)
What you need to know
P.T. was a playable teaser for Silent Hills, a reboot of the franchise from Hideo Kojima. It was canceled in 2015.
Early PS5 users reported it was still playable on PS5 but that option has since been removed.
Now the only way to play P.T. is on the PS4, and only if you already had it downloaded.
We've known for a while that Sony's relationship with P.T., the playable teaser released by Hideo Kojima for the canceled Silent Hills, is fraught. The game was removed from the PlayStation Store in 2015 shortly after the game's cancelation, so the only way to play it was if you had downloaded it beforehand. Delete the game from the PS4 hard drive and it couldn't be redownloaded. Since it was one of the best gaming experiences of the last decade, it was worth it to hold onto.
That looks to carry over onto the PS5. Multiple games reporters have said that while backwards compatibility did allow transfers to from the PS4 to the PS5 at first, that no longer seems to be the case. Michael McWhertor at Polygon reports that he played P.T. on his PS5 in late October after transferring the files. However, since then it's revereted to "Playable on PS4," meaning it can't be played on the next-gen console. Leon Hurley over at GamesRadar also ran into a similar issue and also said there wasn't any sound.
Sony confirmed the change, saying it was the "publisher's decision" to not make the game playable on the PS5. GamesRadar also reached out to Konami, which told them to "reach out to Sony about the matter."
So to recap: P.T. won't be downloadable on the PS5, but you also won't be able to transfer your data from the PS4. That means if you want to play P.T., you'll either have to keep your PS4 handy or play one of the unofficial PC versions of the game.
P.T. isn't on the short list of games that are only playable on PS4, which includes TT Isle of Man - Ride on the Edge 2 and Afro Samurai 2. Granted, P.T. is technically not a full game, so that would explain its omission. These have the same "Playable on PS4" label that P.T. now has.
Overall, the majority of PS4 games are backwards compatible on the PS5. Only some will be optimized for the PS5 or include enhancements. Players can also transfer their games from the PS4 to the PS5.
Rumors have been spreading that a new Silent HIll game will get announced at the Game Awards, but this hasn't been substantiated.
Coming soon
It's almost time for next-gen
It might not have P.T., but the PS5 is Sony's next-gen console. It's looking to pack quite a punch, with a super fast SSD and improved specs across the board.
Be an expert in 5 minutes
Get the latest news from Android Central, your trusted companion in the world of Android
Carli contributed gaming content across Windows Central, Android Central, and iMore. Her last name also will remind you of a dinosaur. F