Android Central Podcast Ep. 58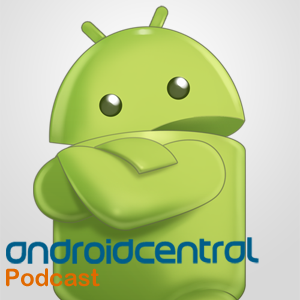 Thing 1 - Google IO recap
Ice Cream Sandwich officially announced, coming in Q4
Android Honeycomb to get updated to 3.1, will bring Google TV support and much more
Google announces Android at Home, functionality ideas seem endless
Google announces a team that will create guidelines for device updates
Music Beta by Google page now live, accepting invite requests [Update: Music app now in the Market]
Movies now available to rent from Android Market
About Android Open Accessories
Thing 2 - Latest reviews
Samsung Infuse 4G review
T-Mobile G2X review
LG Optimus 3D initial review and hands-on
Droid Incredible 2 review
Thing 3 - Other odds and ends
Reminder: New Verizon 4G LTE areas are live today
Google rolling out server-side fix for Android sidejacking issue
AT&T confirms non-market app installs coming to existing phones
Droid X2 officially announced, available May 26 for $199
HTC, Verizon working on ThunderBolt reboots
More Android Market security woes -- and a novel idea to fix them from Sophos
Android Central Newsletter
Get instant access to breaking news, the hottest reviews, great deals and helpful tips
for the video streaming to your device, you should be able to do it w/ VLC Player

What did you feed Mickey before this podcast? ;)
Jerry thinks Apple only cares about themselves? Of course they do, they are a business seeking revenue. Do we think Google is an all benevolent entity? Remember when Google pledged their allegiance to the red horned Carrier in support of allowing wireless carriers to limit internet access to end users?

For the gentleman who "just can't understand" why someone would want to turn off data: #1. the caller who volunteered his time to leave you the voicemail /said/ he got improved battery life out of it. #2. We get it, you'd never turn off data because you don't want a "no data, no nothing" scenario (as if all apps and all functionality requires mobile data and the android device becomes a paperweight). Just don't deride folks who make to decision to turn it off. Some of us poor folk like me can't afford data and make do with wifi when it's available and offline-capable apps (like CoPilot nav) when wifi is not available. If you want to pay for me to have a data plan I promise I'll leave it on 24/7. I won't even complain if it's 2G.
Android Central Newsletter
Get instant access to breaking news, the hottest reviews, great deals and helpful tips
Thank you for signing up to Android Central. You will receive a verification email shortly.
There was a problem. Please refresh the page and try again.