Android Central Podcast Episode 54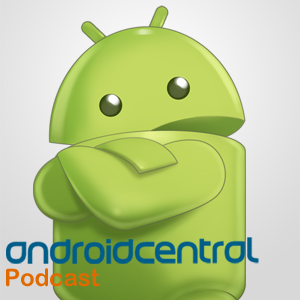 Thing 1 - Google, openness and privacy
Honeycomb won't be open-sourced? Say it ain't so!
Google tightening the reins on Android
Google to have independent reviews of privacy procedures every two years
Thing 2 - Android in-app billing
Google finally launches in-app billing
Hands-on with Android's in-app billing
MiKandi announces in-app billing
Thing 3 - Android Cloud Music
Amazon launches Cloud Music Player and Storage, works on any computer or Android device [updated]
Which Amazon Cloud Drive plan are you using?
Amazon Cloud Music apparently launched without record labels' blessing
CTIA wrapup
Hands-on with the Sprint HTC EVO 3D; Update: Video!
HTC View 4G Hands-on!
Hands-on with Samsung Galaxy Tab 8.9
Samsung Galaxy Tab 8.9 Video First Look!
Samsung Galaxy Tab 10.1 (USA) Video First Look!
Hands-on redux with the Samsung Galaxy Tab 8.9-inch (U.S. version)
Hands-on with the Sprint Nexus S 4G
Hands-on with the T-Mobile Sidekick 4G
Hands-on with the new Xperia Play games
Hands-on with the AT&T Thrill 4G; Updated with video!
Hands-on with the Wifi-only HTC Flyer, coming this spring to Best Buy
Hands-on with the Cricket LG Optimus C
Viewdle tags Facebook pics via AR
Android Quick App: Opera Mini 6 and Opera Mobile 11
Firefox for Android Release Candidate
Hopefully the rumors about Ice Cream merging code bases of Honeycomb, Gingerbread and Google TV into AOSP around Google IO time turns out to be true. I agree that this whole problem could be defused if Google would just come out and say what they are doing. I'm glad something is being done to limit the fragmentation that OEMs are causing on the platform, I'd like to see Android codebase decoupled from the skinning that OEMs do so we can still get timely updates without waiting sooo long for them to catch up.

Jerry really needs to get off the "open source" soap box about Google and the Gingerbread source code. I've been a supporter of the open source community since the mid 90's and it has never meant that the owner of the source code has to give it to the public or other developers. It's there's and they can do what they want with it. I'm all for Google insuring that the end user gets a great experience by limiting what devices "their" software gets installed on. And citing some unknown sources as the basis for the little rant is completely ignorant. Until Google confirms that they aren't going to open source Gingerbread all the vitriol needs to cease.

Where is Honeycomb on the Android Open Source Project site? The Platform Overview page only shows 2.3 as the highest milestone. Most of Jerry's rant rests on Google's positioning of Honeycomb as part of its open source portfolio, but I'm not seeing it on the AOSP or OHA sites.
Android Central Newsletter
Get the best of Android Central in in your inbox, every day!
Thank you for signing up to Android Central. You will receive a verification email shortly.
There was a problem. Please refresh the page and try again.