Android Central Podcast Episode 49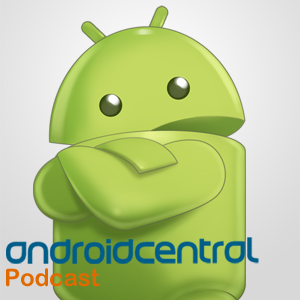 Top o' the news - AC goes to Google!
Phil visits the Android statues!
Google posts Honeycomb event video
Android Market webstore now online!
In-app purchasing comes to Android apps
Hands-on with Words with Friends for Android (and it's coming this month!)
Fingers-on with Tap Tap Revenge for Android
Google Body peels back the layers to get under your skin
Dungeon Defenders on a dual-core Honeycomb tablet as awesome as you think
Hands-on with Pulse News for Android Honeycomb tablets
Hands-on with We Rule for Android
Hands-on with Swiftkey for Android tablets
Honeycomb allows for quick-change of on-screen keyboards
Hands-on with WeatherBug for tablets
SI's Android tablet app a testament to Sports Illustrated's legacy
CNN's Android tablet app a model of how to present an overflow of news
Intuit with Go Payment lets you settle the bill quickly and easily
Hardware news
Hands-on with the HTC Inspire 4G
AT&T up to its old tricks -- no sideloading apps on the HTC Inspire 4G
AT&T Inspire 4G available Feb 13th for $99 on contract
AT&T announces Atrix 4G launch details: $199 on contract, available March 6 (or earlier), pre-order Feb. 13
Screen shot, leaked (and pulled) video point to possible Feb. 14 Best Buy launch of the HTC ThunderBolt
Another look at the upcoming HTC 'Saga'
LG hypes Optimus 3D (or something else): Something bigger is coming on your way
LG Optimus 3D appears in 2D form
T-Mobile presents the Galaxy S 4G
V for Virgin! LG Optimus V is available today at Radio Shack for $149
Software news
Official Blogger for Android app now available in the Android Market
Google Maps updated, check-in with Latitude added
OS update news
Motorola Cliq XT left to die with Cupcake
Samsung and Verizon pushing fix for the Fascinate's emergency calls, other issues
Tablet news
T-Mobile drops LG G-slate details -- Honeycomb, 8.9-inch screen, 3D graphics
Honeycomb on Nook Color updated with major fixes
Barnes & Noble pulling Nook Color for 2 weeks--to ready anti-root measures?
Get the Android Central Newsletter
Instant access to breaking news, the hottest reviews, great deals and helpful tips.