Android Central Podcast Episode 42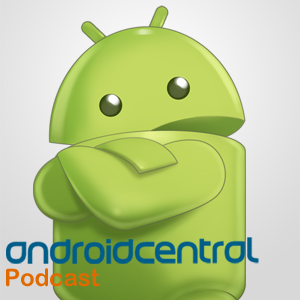 Android 2.3 Gingerbread
Gingerbread SDK is released! Update: Video
Minimum CPU speed for Gingerbread? Googlers say no
Previewing Gingerbread with the 2.3 SDK [how-to]
Gingerbread developers have new toys to play with
Gingerbread SDK ROMs everywhere
Gingerbread keyboard code includes Playstation buttons
Oops! Bug found (and fixed) in the Android 2.3 SDK Eclipse plugin
Someone at Google got a little artistic in the Gingerbread SDK
Gingerbread gets Arabic, slew of other new languages
Android 2.3 User Guide now available for your viewing pleasure
Get the Gingerbread launcher now
Which phones will be updated?
'Will my phone get Gingerbread?' Here's our official unofficial upgrade list
Nexus One's Gingerbread update 'coming in a few weeks'
LG says Optimus One line will get Gingerbread, now quit asking
Nexus S is announced
Nexus S available Dec. 16 at Best Buy, Dec. 20 at Carphone Warehouse (Update: Pricing announced)
Nexus S landing page now live: T-Mobile, Gingerbread, 1GHz processor
Nexus S and Gingerbread video gallery
Google and NXP integrate NFC in Android 2.3, starting with the Nexus S
The Nexus S backstory: Pure Google
Other OS updates
How to manually apply Android 2.2.1 for the Droid X
Bell Mobility rolling out Froyo to its Samsung Galaxy S Vibrant users
Honeycomb
Andy Rubin demos Honeycomb on prototype Motorola tablet, coming in 2011
Video: Andy Rubin with the Motorola tablet and Honeycomb
Hardware news
Android activations now number over 300,000 daily, Andy Rubin tweets
Notion Ink Adam tablet -- all six variants -- available for preorder later today
PlayStation Phone runs Neocore -- poorly -- on video
Software news
Goobye, tiles: Google Maps to get update with vector graphics [Updated]
Gmail app updated with better reply, priority inbox features
YouTube, Voice Search apps updated
Google's eBooks go live, available on Android, iOS, and the web
Get the Android Central Newsletter
Instant access to breaking news, the hottest reviews, great deals and helpful tips.
Thanks for using my intro! I thought you guys weren't going to use it since I sent it to you a couple weeks ago. Now I just have to explain to my wife that I was only joking...

lol. My wife wanted to track down your wife and tell on you. In other news, whoopsie, someone forgot to fade out the intro music.

I'm surprised you guys didn't mention that the Gingerbread SIP makes a lot of sense when you consider that Google bought Gizmo 5.