Android Central Podcast Ep. 76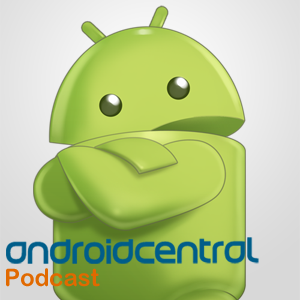 Thing 1: Latest Galaxy Nexus news
Galaxy Nexus hits Europe Nov. 17, elsewhere thereafter
Verizon's exclusive Galaxy Nexus exclusive no more?
No, the Galaxy Nexus doesn't have Gorilla Glass, and, no, that doesn't mean the phone sucks
Regarding the pre-emptive PenTile Galaxy Nexus bashing
Poll: Do you still incorrectly believe that megapixels are everything?
Thing 2: An awesome app, and in-app purchasing
Android Quick App: Wind-up Knight
Thing 3: Odds and ends
Motorola Droid 4 surfaces ... wait, already?
T-Mobile Amaze 4G review
Yes, the ThunderBolt Gingerbread update is pushing out now
Amazon building 'millions more' Kindle Fires than planned, thanks to pre-orders
Motorola, on Twitter, says RAZR, Bionic and Xoom will get Ice Cream Sandwich within 6 weeks of code drop (Update: Or not)
Official Ice Cream Sandwich for the Nexus One won't happen, Google says
Sprint OTA update for all current HTC Android phones now available, fixes data storage privacy issue
Android Central Newsletter
Get instant access to breaking news, the hottest reviews, great deals and helpful tips
Wind up Knight didn't do much for me... Maybe it was the control layout, but I just didn't care that much for it.

what software setup are you guys using to record these podcasts...??

LoL Phil looks so gay when he raises his hands and says hi.
Still love you guys!! Keep it up, lovin the video : D

I think you're wrong on Sprint guys, but Sprint won't see it until they build out their LTE network a little. Just like the Nexus S4G came out in late spring 2011, I expect the same for the Galaxy Nexus on Sprint. April or May 2012...

The AC podcast is so much better than the TiPB podcast. Yeah, I don't know why I even listened to that podcast, but they have so little to actually talk about that's interesting. Love the AC podcasts. Keep up the good work, guys.

I feel really really geeky. I have to switch between my 8GB and 32GB card 3-4 times a day. I would figure the Über Android Users would do the same.

Phil, The real problem with in app purchases that you didn't complain about is that they don't transfer between devices. You mentioned it but there was no outrage. It's a bit ridiculous in today's "cloud enabled" nerd'verse that they can't (or won't) somehow keep track of progress and purchases for the gamer. The gamer being the focal point instead the device builds value. People will be more willing to spend the money when they can see clear value... well occasionally anyways.

Phil, I have to disagree with you about "poo pooing" the chart showing lack of support for 6-mo old phones. You may have a point on major software releases, but the carriers don't release minor releases/bugfixes once the "next greatest" phone comes out either. (dotted line on the chart, with a few recent exceptions) Want an example? Set a PIN lock on a Vibrant and reboot. Of course lack of carrier support is nothing new for Android. Carriers have a poor track record fixing bugs in feature phones too. Robert
Android Central Newsletter
Get instant access to breaking news, the hottest reviews, great deals and helpful tips
Thank you for signing up to Android Central. You will receive a verification email shortly.
There was a problem. Please refresh the page and try again.