Android Central Podcast 101: Patents, Jelly Beans and Glowing Blue Orbs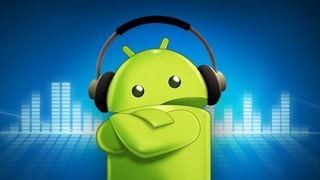 Thing 1: Google I/O aftermath
Google I/O debrief from Android HQ
Nexus 7: The internationally challenged tablet
From the Editor's Desk: Google I/O 2012 postmortem
Google I/O 2012 - more than swag and Jelly Beans
Thing 2: Galaxy Nexus banned, coming back next week
Apple wins a preliminary injunction against the Galaxy Nexus; we're giving one away right this second!
Injunction upheld against Galaxy Nexus; Samsung and Google say they have a fix
The Galaxy Nexus Ban - this, too, shall pass
Samsung Galaxy Nexus to resume shipping next week
Thing 3: Other odds and ends
Droid Incredible 4G LTE available from Verizon Wireless today
Google Play update rolling out to non-Jelly Bean devices
Motorola Atrix HD becomes official - HD display, LTE and 'Kevlar strong'
Nexus Q torn down - think it's worth $299 yet?
I'm disappointed in the podcast this time because Phil wouldn't let anyone get authentically upset about the Apple patent fiasco. But other than that, appreciate everything guys.

lol. Trust me, everyone's plenty upset. I just didn't want to spend all day bleeping out folks. :)

If you want to get upset about Apple and patents, they just patented "The ornamental design for an electronic device, as shown and described." That's it, that's all the text the patent contained (the rest was graphics), so now no one can have a sloped electronic device. [See full patent: http://www.google.com/patents/USD661296?dq=Apple%20Sucks ]

According to you discussion about an unlocked LTE device on the Google Play Store. I'm certain it will be an issue in the US for quite a while but they could start doing it today in Canada with no issue. The LTE iPad (3) is sold in Canada unlocked and there is just one device that works on all the major networks. I've tested the device with a couple different carriers and was able to swap sims back and forth with no issue. I'm definitely hoping that the next Nexus device has LTE.

aparently apple are gettin sued for their noise canceling technology :-) good!

Just wanted to answer the question about the never ending circle of updating Pocket and Read it Later from either the Amazon Appstore or Google Play - I had the same issue. I solved it by logging into my Amazon account and going to my digital orders. There I was able to delete Read it Later/Pocket from my "purchased" apps ("purchased" because I got it free as the free app of the day). That should clear the app from your Amazon account and should ask you to update the app from the Amazon Appstore. It's a nice feature Amazon has I'd like Google to use implement a similar way of managing apps.
Android Central Newsletter
Get the best of Android Central in in your inbox, every day!
Thank you for signing up to Android Central. You will receive a verification email shortly.
There was a problem. Please refresh the page and try again.