Android Central Podcast Episode 1!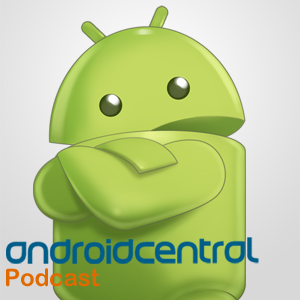 Top o' the news
Apple files suit against HTC, alleging patent infringement [updated]
Hardware news
Motorola Cliq XT (aka the Zeppelin) spotted with T-Mobile branding
Motorola Cliq XT priced at $129.99 on contract with T-Mobile ($329.99 outright)
Nexus One reportedly coming to Verizon on March 23
Software news
Review: The new HTC Sense interface on Android phones

How to: Put custom ROMs on Nexus One
HTC's new Sense user interface ported to the Motorola Droid
Nexus One finally gets some color into its trackball
How to: Play Quake III Arena on the Motorola Droid
Android quick app: The HootSuite Twitter client
Adobe Flash is not coming to all Android phones [duh]
Adobe fights claims that Flash 10.1 is an Android battery assassin
Forums
AndroidCentral asks: What's your favorite Android podcatcher? [Contest]
ARE YOU SURE YOU GUYS CAN USE THE WORD PODCAST...ITS NOT PATENTED BY APPLE.....

Awesome... added to DoggCatcher.

Great to see you guys started a PodCast! No iTunes link to download???

It's been submitted. We'll add it as soon as it's approved. Same for the Zune Marketplace.

Ok thanks...Streaming for now...

awesome podcast guys! i'm so glad you decided to start, be sure to keep it up

Thanks for putting out the podcast! Your audio quality and sound level is excellent.

could you append the audio file in the rss.

Hey can you get this on listen by google just wondering cause i downloaded listen but cant find this on there and android central did rate it as number 1 in podcasting

Might take a day or three for the feed to propagate out, but, yeah, it works just fine in Google Listen. Just add it from the desktop site.

Great inaugural podcast, but I'll push back on the "Flash on mobile doesn't matter" comments. Not everyone needs Flash on their smartphones, but hearing pundits reduce Flash to YouTube and annoying ads is getting a little old. Most embedded non-YouTube video is in Flash. I subscribe to courseware that's delivered in this format (usually on Flowplayer), and some of my favorite hands-on video on SPE sites have used Viddler. And no media format will spare the web from annoying ads. Even if HTML5 were ratified tomorrow and every publisher suddenly standardized on MP4 and h.264, that wouldn't change the backlog of legacy content on the web. It's the same reason why MP3 is still around after Apple popularized AAC. If anything, the growing popularity of widescreen format phones with "real internet" browsers has increased the demand to support the most frequently embedded video format on the web.

YOU HAVE A PODCAST! YES! Great job guys. Phil, you are awesome.

It was very clever how you guys asked everyone what their favorite podcatcher was directly before the premier podcast.

Great show! I came from blackberry to the Droid (I do use Google for everything after all) and was a little disappointed to find no podcast here! This is like an answer to my secret prayers. Interesting, informative, and a d-mn fine listen. (with Google Listen, ironically enough!)

Loved the show and android banter if you need contributors to the show in the future i would love to be a part of it
Android Central Newsletter
Get the best of Android Central in in your inbox, every day!
Thank you for signing up to Android Central. You will receive a verification email shortly.
There was a problem. Please refresh the page and try again.