Android Central 142: Speaking as a fisherman ...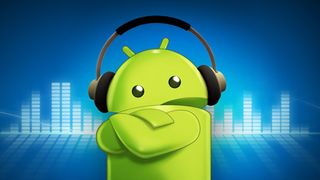 Thing 1: The new Google Maps is here (sort of)
New Google Maps app starting to seed on Google Play
New Google Maps updated with offline maps button
Google Maps gains swipe-to-access gestures in latest update
Google confirms Latitude being retired from August 9
Thing 2: U.S. carrier news the rest of the world doesn't care about
T-Mobile announces 'JUMP!' upgrade plan, new LTE markets and devices
Editorial: T-Mobile's new JUMP! upgrade policy is leapfrogging the competition
Thing 3: Other stuff
Eric Schmidt with a Moto X
Verizon roadmap shows potential launch dates for HTC One, Moto X
Google+ update lets friends see your +1's, here's how to hide your +1 history
NSA contributes to Android, but there is no secret backdoor
Google confirms fix for 'master key' vulnerability released to OEMs
CyanogenMod 10.1.1 released, patches several known security exploits
Review: Samsung Galaxy S4 Active for AT&T
"how good we look using phones in pools with bikinis.". Nope. Don't want to see what you four look like using phones with your bikinis.

Yaaaay it's on Hangouts again :-D thanks guys

Audio only sounded just fine to me. Posted via Android Central App
Android Central Newsletter
Get the best of Android Central in in your inbox, every day!
Thank you for signing up to Android Central. You will receive a verification email shortly.
There was a problem. Please refresh the page and try again.