Android Central 273: Marital Aids ...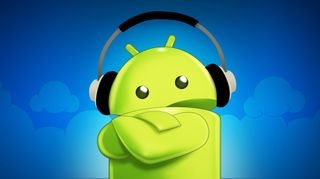 When you think of love, relationships and marriage, you think of the Android Central Podcast. No? Fine. But we do our best this week to solve a frustrated listener's issue. (And you can ask your own relationship questions at podcast@androidcentral.com, of course!) Plus we take on SwiftKey's sale to Microsoft, the major Android Wear update, and answer more non-marital questions live on air!
Thanks to this week's sponsor:
Harry's.com:

(opens in new tab)

High-quality shaving gear at a fraction of the big-brand price. Use code AC at checkout to save $5 on your first order.
ShopAndroid.com: Save 20 percent on your entire order through Feb. 8 with coupon code BG16
As per usual, great show. Welcome back Jerry. Posted via the Android Central App via the LG G4

Best Android Keyboard : Install Blackberry Virtual Keyboard APK via XDA Forum Posted via the Android Central App

Give her your phone or else she should go back to IOS. As much as I don't like to recommend the IPhone, the problems she had pale in comparison to the 5X. I left a T-Mobile family plan after years of great service. I wanted to save money by switching to Project Fi because I had heard that you are mostly on wifi and rarely using data. My problem is that these suggested wifi networks that they talk about were really non existing around me in Clearwater, Florida. I don't think Fi is for power users. On T-Mobile I averaged 20-30gb per month. 15 days on Project Fi and I'm at 7gb. $10.00 per gigabyte will put me in the poor house. I'll be switching back to T-Mobile truly unlimited data very soon. Any thoughts? Lol

I wasn't to that extreme, but it was similar. With how much data I used, it was cheaper to go back to Straight Talk Posted via the Android Central App

I think people often incorrectly conflate using a lot of data with being a "power user." There are tons of super casual smartphone users who happen to sit down and watch 1080p Netflix at their lunch hour 5 days a week who use tons of data. And then there are tons of super-nerdy smartphone enthusiasts who monitor their data closely and use 1 or 2GB per month. I personally have bills on Project Fi under 1GB on a regular basis, and almost never over 2GB for the month. I don't think there's anything "power user" about using lots of data — people just have different usage habits that may or may not result in lots of mobile data usage. Further, I think people have also incorrectly characterized what Project Fi is all about and how it works. Project Fi isn't in any way (nor was it ever marketed as) a service for people who use lots of data. The way the plan is priced and how it handles overages and refunds indicate that from the start. The fact that you pay per MB for your usage (rounded into GB chunks for ease of understanding) and the $10 per GB pricing should tell you from day 1 that it's not for folks who use more than 3 or 4GB in an average month — at that price it's easy to see you can save money on another carrier's plan. The fact that your phone can connect to some Wi-Fi networks, saving you data, doesn't mean that just moving to Project Fi instantly cuts your data bills by a large amount. It just means that you're more likely to use public Wi-Fi, which you can do on any phone anyway, and with the per-gigabyte pricing as it is you're more incentivized to try and save data. But back to the original discussion, none of the issues that the caller's wife is experiencing are related to the cost structure of Project Fi ... I really do think they're related to 1) the complexity of network switching and Wi-Fi calling and 2) the fact that the Nexus 5X is rather unstable and has lots of software problems. As evidenced by the fact that the caller's own Nexus 6 on Project Fi is working just fine in the same areas, in this case I don't think Fi is the issue.

I'm the biggest power user in the family, and I use the least data ;)

Great podcast guys!!! You guys rock!!!! Posted via the Android Central App

Somebody please help me with this evil ass demo stub virus help help help Posted via the Android Central App

Sound engineer/mixer With Phil's voice, I think either the treble is too high or more bass needed with perhaps slightly less volume. Out of balance with cohorts. Seemed more balanced in the past. I'm not a knowledgeable sound person so my solution description may be flawed.

Welcome back Jerry, but I have some bad news: Ara is cuter than you ;)
In regards to the guy that put his wife on project Fi: Just approach it from the "Let's sit down and figure what is the best phone and plan for you", and do it because you love her.
By the way, when I saw the title, I thought you guys were going to be talking about furry handcuffs or something. I would never resort to such tactics. Especially when rope is so cheap.
Outlook email IS awful if you've used Nine Folders! I'll be at my desk, and still use my phone because Nine is SO good.
SwiftKey under iOS is so buggy that I don't even bother with it. I use the default keyboard on my Android, but the auto complete is sometimes insane.
Send messages via voice? Always been able to do that: "Ok Google, send a text message".
Zenfone Zoom: You can get good shots in manual mode on an M8. And you can see the screen, in sunlight, wearing sunglasses.

Rope's cheap, but if you're getting it tight enough to matter, then you're gonna cut it off, whereas cuffs you just unlock and re-use. Also, ropes chafe.

Chaffing is not a problem if you use the soft rope with the thick core. It's about 3/4 inch thick and comes in blue or red patterns. The other problem with cuffs is they are short, so you have to use a pillow for her head so it does not keep hitting against the headboard.

That guy with the bum 5X has a phone with some sort of hardware problem. My 5X is on WiFi 8 hours a day without any network signal and the wifi calling is rock solid. No issues with the camera either other than it needs OIS
Android Central Newsletter
Thank you for signing up to Android Central. You will receive a verification email shortly.
There was a problem. Please refresh the page and try again.