Pocket Legends optimized for Xperia Play and In-App Billing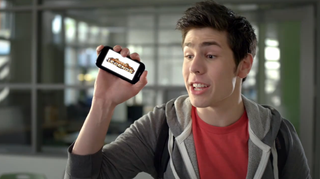 Spacetime Studios has released an update for its popular MMO, Pocket Legends. The new update turns Pocket Legends into an Xperia Play enhanced game, and makes Google's In-App Billing a choice for all you Archers and Warriors out there.
Today, Pocket Legends has been updated over 200 times and has been played in 200 countries around the world. But the most surprising number to date is the amount of people that have played Pocket Legends. The MMO has also been played by four million people. Granted, this number includes Pocket Legends iOS players, but still -- that's a lot of people playing a portable MMO. Anyone here playing this game? Commercial after the break.
Source: Pocket Legends
Played it for a while before. Pretty fun game, but gets very repetitive. Haven't played in about three months..
Android Central Newsletter
Get the best of Android Central in in your inbox, every day!
Thank you for signing up to Android Central. You will receive a verification email shortly.
There was a problem. Please refresh the page and try again.