This phone's fingerprint sensor is its display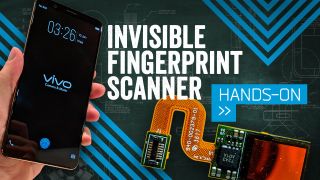 The ubiquitous fingerprint sensor: it's one of the most convenient ways to unlock your smartphone or laptop, but it's always required its own reserved bastion of space on your device. Always, that is … until now.
Here at CES 2018 I just went hands-on with the first fingerprint sensor that lives UNDER your phone's display. The Synaptics ClearID module is an optical sensor that sits under the glass of an OLED screen, and it's making its public debut on a Vivo phone later this year. It's slower and not as tactile as the fingerprint sensor on your phone, but it's a massive engineering breakthrough – and it's going to unlock major possibilities in the future of smartphone design. Check out the MrMobile hands-on with the under-glass fingerprint sensor at CES, and don't miss Android Central's roundup for more details!
Stay social, my friends
Get the Android Central Newsletter
Instant access to breaking news, the hottest reviews, great deals and helpful tips.