LIVE PSVR 2 pre-orders stock updates: reserve a PlayStation VR 2 headset
PSVR 2 preorders are set to be far from simple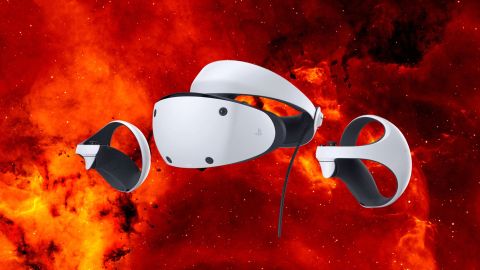 PSVR 2 pre-orders, or the invite sign-ups at least, are online now. You should expect a tough time reserving one though despite that high price ($549/£529) and the fact the release date isn't until February 22 next year.
To make things even harder, you'll find that your usual gaming stores might not get PSVR 2 stock straight away. That's because Sony has said that the new VR headset will "initially" only be sold directly from its own website, with retail partners being cut out of the equation.
Does that mean the first day, week, month... year? That, we imagine, will all very much depend on how well this initial phase goes. If Sony easily sells the first batch of PSVR 2 preorders itself, it might feel it can keep it going without retail support. If sales slow, or the preorders aren't as hot as hoped, then you might see Sony reevaluate its relationship with retailers to help shift the new headset.
Sony's done quite well selling PS5 units directly over the last couple of years, so we're not too surprised it's trying this method first. Even so, we'll tell you how to register at the PlayStation store (aka Sony Direct), but also list some other retailers worth keeping an eye on just in case they suddenly get stock in these early days. We'll also tell you about any games, bundles, or accessories that appear online in our live report below.
US PSVR 2 preorders: check these stores
Head over to the PlayStation store first for a chance of locking down a PSVR 2 preorder, as Sony has confirmed stock will be available there before other retailers. Currently, the other stores only list the older VR headset, Oculus, or random gaming picks when searching for PSVR 2 preorders, but that could all change at any time. We'll keep checking them all for signs of life.
UK PSVR 2 preorders: check these stores
The PlayStation Store should be the first place you try. The other retailers currently only seem to show last-gen PSVR, other VR price cuts, or just some random games when looking for the new model at this time. We'll keep updating the links below.
Refresh
Go direct with Sony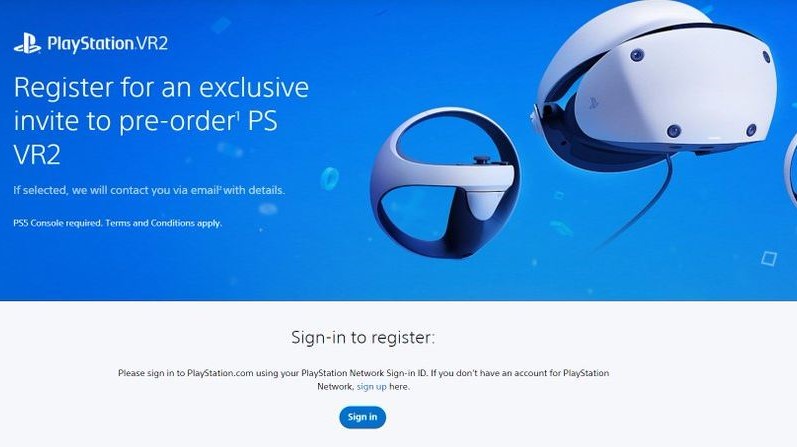 Before PSVR preorders officially go live tomorrow (November 15), Sony is inviting gamers to register their interest on the official PlayStation page.
This in no way guarantees you'll be able to preorder PSVR 2 tomorrow, but if you sign up today with the email address attached to your PSN account (so you'll need one of those too) then be on the lookout for an email from Sony over the next few days inviting you to place a preorder.
We imagine this would be a time-limited invite, so don't sit on it for long. Also, this option is only available in the following countries: United States, United Kingdom, Germany, France, Netherlands, Belgium, and Luxembourg. If you're not in one of these countries, be sure to check in with your usual gaming retailers.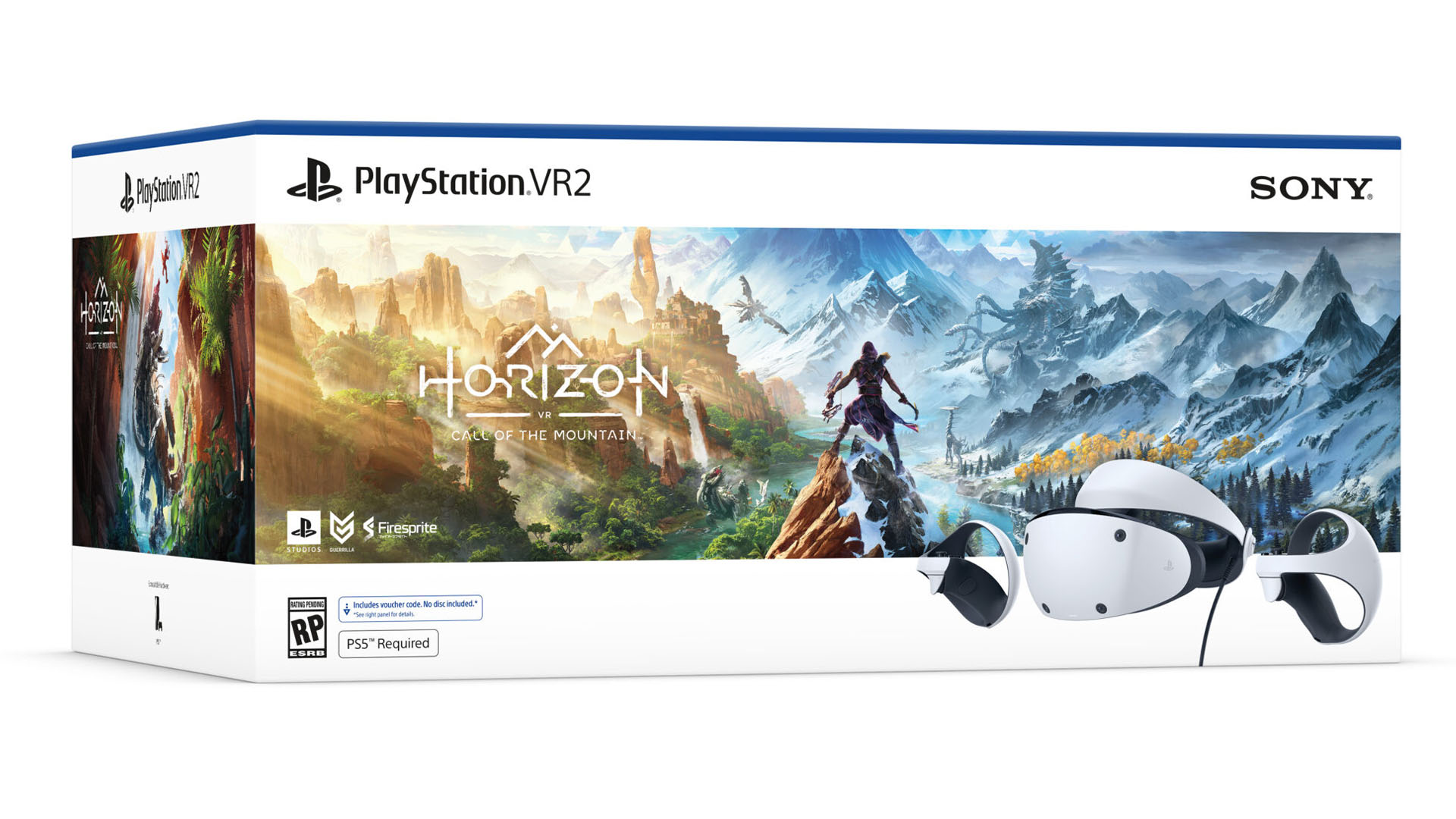 Are there any PSVR 2 bundles?
We are expecting one official PSVR 2 bundle during the pre-order phase and due to the extra cost, maybe that SKU will sell out a touch slower than the base model.
For $599 / £569 you'll get the headset and controllers as standard, and also a digital copy of Horizon: Call of the Mountain, one of the new headset's most anticipated new titles.
We've not seen the individual game preorders go online yet, but this bundled preorder puts it at an extra $50/£40 compared to just buying PSVR 2 on its own. We're not 100% sure if that means you're getting a discount as Sony has been charging much more than that for its PS5 exclusives so far this gen. Perhaps more likely is that some VR titles will be a little cheaper due to their presumably shorter nature. We're hoping this Horizon title will have a lot more to it than something like Batman: Arkham VR, which was something of a lightweight experience.
Do I need a PS5 for PSVR 2?
Yes, you do. PSVR 2 is not backward-compatible with the PS4 and requires a PS5 to operate. It is not a standalone VR headset, unlike Meta's incredibly popular Oculus Quest 2 headset.
If you're yet to get a PS5 you might be able to get the two bundled together next year, but it's unlikely you'd save any money doing so. Plus, that would have you still waiting until February for a PS5, so we'd grab one now if you can find one. Especially as God of War Ragnarok is finally out.
What time do PSVR 2 preorders go live on the 15th?
Sony has not confirmed what time of day PSVR 2 preorders will go live yet. So if you're still up around midnight ET tonight, it will certainly be worth a quick look online at the PlayStation store. In all honesty though, it might end being anything from 3am PT, or even at some point in the afternoon.
That's why your best option (aside from sitting there refreshing your screen all day) is to register with Sony and cross your fingers that you get a preorder invite emailed to you.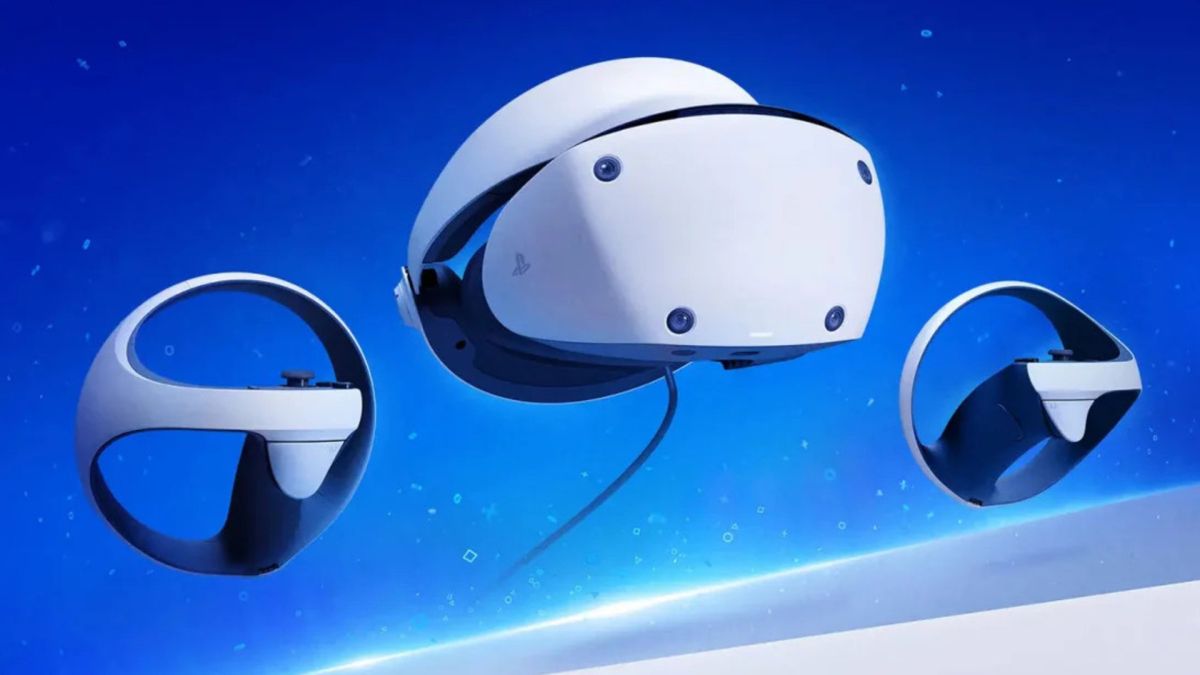 Do I need to buy the PSVR 2 controllers separately?
No. Purchases of the PSVR 2 preorder come with everything you need (minus a PS5 and games of course). The PSVR 2 Sense Controllers are included in the box along with the headset, so you've no pricey extras required to play from day one.
That goes some way to explaining how expensive the PSVR 2 is compared to the first model released years ago. In many cases, you had to buy the PS Move controllers and indeed the required camera separately which drove up the price considerably. No such issues this time as you don't need a camera at all this time.
Ok folks, today's the day. It's still early doors though and we've not seen any change on the Sony site from yesterday.
As things stand, the only option there is to register your interest still and hope Sony emails you with an invite to place a preorder. Given most of the US is still asleep, this could change later on.
We'd keep an eye out around 9am ET or PT for something to happen. We'll be looking out all day. While it's worth checking out the other retailers at some point, Sony will be saving the initial batch for itself - there's still no solid date at all on when we can expect to see stock at Amazon, Walmart and co.
As for the UK, it's well past 9am, and still no sign from the PlayStation store there either. Perhaps noon might be the next time to check in. But like the US, make sure you've registered your details on the site to get your name in the hat so to speak.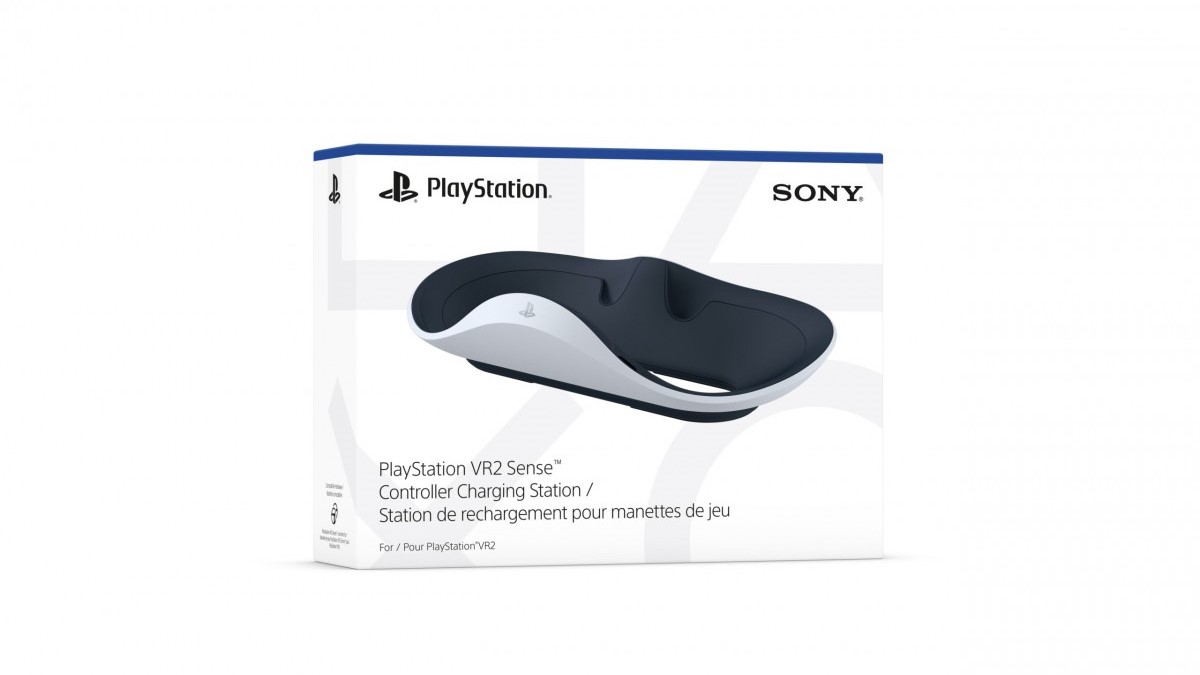 What PSVR 2 accessories can you you buy?
So far, the only official PSVR 2 accessory sold separately is a charging station for the two Sense controllers. The headset is wired, so doesn't require charging. This official charging station will cost $50/£40. Preorder links are as yet not available though.
You won't need this dock to charge the controllers though, it's strictly optional and something to file under 'nice to have.' Further down the line after the headset releases, you can certainly expect cheaper third-party options to appear along with plenty of options for controller grips, maybe some better straps for the headset or swappable elements. We're pretty confident about there being plenty to choose from if the popularity of our Oculus Quest 2 accessories guide is anything to go by.
Ok, we're well into the day now and there's still no change on the official PlayStation sites in the US or UK. The only option available is the registration signup, where you might be selected to preorder.
So as we've been saying, get yourself signed up and keep an eye on your inbox to see if you get an invite. Well worth checking the old spam folder too!
A few days after PSVR 2 preorders went 'live' on November 15, not much has changed at all. So far, the only option remains to signup for an email notification from Sony and hope you get selected for an invite to officially preorder a PlayStation VR 2 headset ahead of release next year.
We've even had a look around our usual gaming retailers to see if the charging dock for the controllers, or even any individual games like Horizon: Call of the Mountain are up for preorder yet, but we've not see a thing as far as physical copies go.
If you'd prefer a digital copy of Horizon: Call of the Mountain and you have had an invite from Sony to pick up a PSVR 2 (or you're just optimistic you'll get one), we have just spotted the game on the digital PSN store, for a not inconsiderable $59.99.
However, that does mean that the PSVR 2 bundle with the game we mentioned a few days ago at $599 does actually save you $10 over buying the game separately. And seeing as it's one of the best-looking games, we'd opt for that bundle if the option becomes available. Take a look at the new Horizon: Call of the Mountain preorder trailer while you're here.
Android Central Newsletter
Thank you for signing up to Android Central. You will receive a verification email shortly.
There was a problem. Please refresh the page and try again.