Netflix: Everything you need to know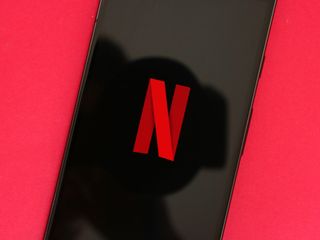 When it comes to video streaming companies, few are as iconic as Netflix. What started out as a DVD rental service quickly turned into the world's largest platform for binging old movies, classic TV shows, and a heap of original programming.
No matter if you're looking to cut your cable cord or simply want some extra content to supplement it, Netflix can be a great addition to any household's entertainment needs.
To ensure it has exactly what you're looking for in a video service, here's everything you need to know!
The latest Netflix news
January 15, 2019 — Netflix raises prices for all U.S. subscribers by 13-18%
For the fourth time in the United States, Netflix is raising the cost of its monthly subscriptions for all of its customers in the U.S. Per Netflix's numbers from last September, that means 58 million people are about to start paying between 13% and 18% more each month.
Here's what the new plans look like:
The Basic plan has gone up by $1 from $7.99 to $8.99, Standard now costs $12.99 compared to the old $10.99, and the Premium tier will now set you back $15.99 instead of $13.99.
The new pricing is live right now and effects both new and existing customers. Following the U.S., the higher prices will also make their way to 40 some countries in Latin America over the next three months.
November 14, 2018 — Netflix is testing a mobile-only plan that costs $4/month
If you've ever thought that Netflix cost too much, you may be in luck. According to a Netflix rep that confirmed the news to TechCrunch, the company is testing a new mobile-only plan in Malaysia and "a few other countries" that costs around $4/month.
This essentially makes Netflix 50% cheaper compared to the base $8 plan, the biggest difference, of course, being that you can only watch the service on a smartphone or tablet.
It's currently unclear if this mobile-only plan will see a wider expansion, but it's definitely an interesting idea and one that could prove quite beneficial to Netflix in markets where people primarily rely on smartphones as their means of accessing the internet.
August 17, 2018 — Small video promos (aka commercials) are playing between episodes for some users
Unlike Hulu, Netflix's cheapest plan includes ad-free content. That means no annoying commercials or advertisements while watching your favorite shows. However, as part of a test Netflix is currently running, that's not the case for some users.
On August 17, Netflix confirmed to TechCrunch that it's playing video promos of its original shows and other content in between episodes while folks are streaming. If you don't want to watch the promo, you can click the Continue button to get on with your show.
This is currently being tested with a small percentage of Netflix users around the globe with no definite plans to roll it out to everyone. It's possible Netflix decides to keep this around, but it's just as likely the feature gets thrown to the curb and never sees the light of day.
August 13, 2018 — Netflix CFO David Wells is stepping down
On Monday, August 13, Netflix issued a press release (opens in new tab) announcing that its CFO David Wells is planning to depart the company.
Wells will leave Netflix after helping the company pick someone to replace him, and during the search for the perfect candidate, Netflix will be looking both internally and externally for the right match.
Commenting on his departure, Wells said:
David Wells first joined Netflix back in 2004 and has been serving as CFO since 2010.
August 10, 2018 — Galaxy Note 9, LG G7, Honor 10, and more officially support HDR Netflix playback
Netflix regularly updates its list of devices (opens in new tab) that support HDR playback to ensure everyone has the best streaming experience possible, and today, the company brought HDR video to the following gadgets:
Samsung Galaxy Note 9
Samsung Galaxy Tab S4
LG G7
LG V35
Honor 10
All of the above phones are also supported for HD playback, in addition to the Huawei MediaPad M5 10 Lite, MediaPad T5 10, and Nova 3.
July 25, 2018 — New profile images are coming
It's been five years since Netflix introduced multiple profiles on a single account. And today they're getting a little face-lift (opens in new tab). That is, the face of your profile is getting a face-lift. Your profile icon is changing. If you want it to.
You'll soon have the ability to use characters from some of your favorite (or most hated) shows to represent each of up to five profiles in your account. If your kid wants to be, say, Pablo Escobar from Narcos, your kid can be Pablo Escobar. If your 5-year-old daughter has a thing for Luke Cage, well.
July 5, 2018 — A new "Ultra" tier is being tested
Get ready to (possibly) start paying more for your Netflix subscription. As first spotted by TuttoAndroid, a new "Ultra" plan is being tested in Germany right now and has been seen with both €16.99 and €19.99/month prices (or $16.99 and $19.99 if it was being offered in the U.S.)
With this Ultra tier, Netflix removes HDR from the current Premium plan and makes it an exclusive for Ultra. In some cases, Netflix is also restricting Premium to just 2 simultaneous streams while making Ultra the go-to choice if you need 4.
In a statement to CNET, Netflix said:
It's possible that Ultra may never get past this testing stage, but it is interesting to see Netflix dabble with plans as expensive as this.
June 13, 2018 — Netflix will begin streaming games this year
Netflix's next big thing might be the world of game streaming. On June 13, a report came out claiming that the company is partnering with developer Telltale Games to launch Minecraft: Story Mode on the service by the end of the year.
The game is said to function similar to the interactive movie Puss in Book: Trapped in an Epic Tale in the sense that players make various choices that determine where the narrative goes.
According to TechRadar, Netflix is hoping to build a setup similar to the gaming environment found on Amazon's Fire TV platform.
May 17, 2018 — HDR playback comes to four new Android phones
Netflix is constantly supporting more and more phones for HDR playback, and most recently, the company rolled out this functionality to four new handsets.
This time around, HDR playback is coming to the Huawei P20 and P20 Pro, Huawei Mate 10 Pro, and the Sony Xperia XZ2.
April 19, 2018: Mobile Previews are Netflix's take on Snapchat Stories
Ever since Snapchat popularized the Stories format, we've seen it expand to Instagram, Facebook, and even Google search. On April 19, Netflix announced it was launching its own take on stories with its Mobile Previews (opens in new tab) feature.
Launching first on iOS and coming soon to Android, Mobile Previews will show up as circles at the top of the Netflix app and showcase a 30-second vertical preview of recommended shows. According to Netflix –
All the important details
Plans start at just $8.99/month
Netflix has three main plans to choose from, including Basic, Standard, and Premium.
Basic is the cheapest plan with a subscription fee of just $8.99/month, but since it's limited to Standard Definition and only allows you to have one stream going at a time, you'll likely want to upgrade to the Standard tier for $12.99/month. With Standard, you'll get access to HD streams and can watch Netflix on up to 2 screens at once.
If you've got a 4K television and/or have a big family that wants to use one account, Netflix's Premium plan will likely be the best fit. For $15.99/month, you'll get access to Ultra HD video content and can watch any shows you'd like on 4 different screens at once.
New members can sign up for a 1-month free trial of whatever plan you'd like, and you can cancel at any time as there's no commitment required.
T-Mobile customers get the Standard plan for free!
Netflix's current pricing is more than reasonable, but if you happen to be a T-Mobile customer, you'll get it for free!
T-Mobile subscribers get Netflix's Standard plan bundled with their cell service at no extra charge, and if you want to upgrade to the Premium tier, you'll pay just $3/month extra.
It's available on pretty much everything
In addition to its excellent library of content, one of Netflix's strong suits is its wide availability across pretty much any gadget you can think of.
For watching Netflix on the big screen, you can download its official app on Android TV, Amazon Fire TV, Roku, Apple TV, cast it from your phone using Chromecast, and access built-in apps across a variety of smart TVs and Blu-Ray players.
You'll also find the Netflix app on Android, iOS, Windows Phone, PlayStation 4, Xbox One, and from your desktop/laptop at netflix.com.
Netflix's official list of all supported devices (opens in new tab)
The Android app recently got a big overhaul
Netflix's Android app is one of the best ways to access the service, and it recently got a big update that makes everything look much more polished.
The old navigation menu on the left-hand side has been replaced for a simple navigation row at the bottom for Home, Search, Downloads, and More. Home is where you'll be taken upon opening the app and tapping the TV Shows, Movies, and Originals tabs near the top will allow you to quickly filter the content that's presented to you.
The Search and Downloads sections are pretty self-explanatory, and More is where you'll be able to switch profiles, customize notifications, and adjust all of your other account/app settings.
Everything works about the same as it did before, but the new layout is still greatly appreciated and considerably easier to understand.
New content's being added (and removed) all the time
Every month, Netflix changes its content library by adding and removing titles from its lineup. The company's taken a big bet on original movies and TV shows over the last few years, but you can still find a wide array of third-party content, too.
The Netflix app does a pretty good job at highlighting new/trending content as it's released, and Joseph Keller at iMore does a regular roundup of the best shows you should be watching at any given time.
Best TV shows and movies on Netflix right now
Some Android phones support HDR playback
The displays on our smartphones are crispier and more colorful than ever before, some of which go as far to support High Dynamic Range (more commonly known as HDR). HDR offers more vivid colors and higher contrast, and Netflix supports this type of content on the following phones:
Huawei Mate 10 Pro
Huawei P20 / P20 Pro
LG V30
Razer Phone
Samsung Galaxy Note 8
Samsung Galaxy Tab S3
Samsung Galaxy S9
Sony Xperia XZ Premium
Sony Xperia XZ1
Sony Xperia XZ2
You can still rent physical DVDs
Although renting physical DVDs to customers may not be its primary focus anymore, this is something that Netflix does still offer.
The DVD business has since been moved to DVD.com, but it's just a full-featured as ever before. Plans start at $4.99/month to rent one disc at a time with a cap of two discs per month, or you can step all the way up to $11.99/month to have two discs out at once and rent as many movies as you want each month (prices are increased to $5.99/month and $14.99/month respectively for HD Blu-Ray).
Netflix finally brought its DVD app to Android in October of 2017, and while the service may not be nearly as popular as the on-demand streaming platform, it's still alive and kicking for anyone that wants to see that iconic red envelope in their mailbox.
What are you waiting for?
If you somehow still haven't checked out Netflix, you owe it to yourself to at least sign up for a free trial. My fiance and I use Netflix just about every day, and whether you're using it to re-watch The Office for the eighth time or catch up on the latest Marvel movies, it's well worth every penny.
See at Netflix (opens in new tab)
Joe Maring was a Senior Editor for Android Central between 2017 and 2021. You can reach him on Twitter at @JoeMaring1.
Well, I wouldn't say it's worth every penny, especially if you don't live in the US. They disallowed VPNs, the selection is pretty low outside the US. And the quality is pretty bad. 4-6 Mbps for 1080p and 15 Mbps for 4K are kind of low. I would say it would be worth every penny with 12-20 Mbps for 1080p and 40-50 Mbps for 4K. Or it should at least match Amazon's quality.

Their tech is unmatched. They can achieve a high quality picture (1080, 4k) with zero buffering with less bandwidth. Why would you want them to use more?

Isn't YouTube the biggest video streaming service in the world?

Netflix offerings are terrible.. They have a handful of original shows that are decent. That's pretty much it.

Just because you don't like them, doesn't make them terrible.

I have it but wish there was a way to enforce parental controls. The way it it is, kids can easily create new profiles to watch what they want.

Indeed. Apparently they used to have the feature, but removed it. Netflix has a lot of easy-to-access content. A lot of it is great for a kid, but there is a heck of a lot more that is totally inappropriate for children.

Edit: Netflix does have some level of parental control. You can put a rating level on a profile, but all a kid has to do is pick a different profile with out a rating restriction. Better is to use a PIN that restricts content by rating level. Unless I missed it when we first signed up, the PIN-based restriction was not available before. I'd rather Netflix had the option to set a PIN on a profile, but at least there is a PIN option of some sort, even if content ratings tend to be a crap shoot.

Now, if they would just fix the android app so that the video is not so dark. I've adjusted every screen setting I can find and it's still way too dark. It's to the point that you cannot tell what is even happening in a dark scene at all. There are comments all over their forums about it. Netflix's only response seems to be to "turn up the brightness". Well, that just turns a scene with too much black into a scene with too much dark grey. :-(

So I guess any chance for Netflix to add Galaxy S8 to the list will never happen.

Is this a paid advertisement? NOTHING bad with this service?

The Galaxy S8 isn't supposed to support HDR PlayBack ?

Boggles my mind that Netflix doesn't certify the S8/+, because it is more than capable!

Is there a way to reach them and ask to certify it ? I think it has an HDR screen, isn't it ?

I like Netflix and use it all the time, but holy crap, does this ever read like a sponsored post.

Yeah, I like it too, but it's not as perfect as it seems. I'm kinda curious why they are adding HDR support for phones with black crush and banding problems (V30, S9).

This reads like a pure sponsored post. Seems odd that the V30 is listed but the Pixel 2 XL is not. Brightness based? Mind you, I don't really think either one should be, but if you're going to list one of them, well......

Netflix is pretty good and I watch it often but I like Hulu better. I also like Prime video but you have to watch it because a lot of their best stuff costs extra. Netflix is ok but it's really my third favorite.

Will HDR come on Pixel 2 some day ?

Where's the LG G6? Not only does it have HDR, but its Dolby Vision certified. Heck, its one of the reasons I wont jump to a newer LG phone.

I must have missed it, but I don't see anywhere in the infographic that states HDR isn't included in the Premium. The only difference I see between Premium and Ultra is the number of simultaneous streams you can have. The original article on TuttoAndroid just says that HDR is included in Ultra. It does NOT say it is being removed from Premium. Reading comprehension FTW!

I read another article on another site that has an infographic that actually does list HDR as not being part of Premium. There appears to be a lot of inconsistencies in the news releases and infographics.

Why don't people just go to the source? Netflix's own website says your need a 4-screen plan (aka, Premium) to view HDR/Ultra HD content.

Still a "pass" for me. I did do a cord-cutting,