Mexico gets Google Maps Navigation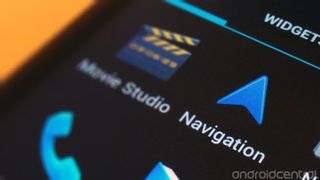 Many countries have been enjoying Google Maps' free turn-by-turn navigation feature for a couple of years, but so far Mexico's been left out of the fun. That changes today with the launch of Google Maps Navigation (in beta, natch) in the country.
Just like the English-language version, Navigation for Mexican users features turn-by-turn directions, complete with voice playback, and real-time traffic updates. There's also Spanish-language voice search, and the ability to search for businesses or other places along your route.
Mexican Android users running OS version 2.2 Froyo or greater can take advantage of the new feature by jumping into the latest version of the Google Maps app.
Source: @Google México; Thanks, Spook81!
Android Central Newsletter
Get instant access to breaking news, the hottest reviews, great deals and helpful tips
Alex was with Android Central for over a decade, producing written and video content for the site, and served as global Executive Editor from 2016 to 2022.
Wow! Somebody had the cojones to drive a Google car in Mexico..awesome. :D

HE SAID: WOW! SOMEBODY HAD THE COJONES TO DRIVE A GOOGLE CAR IN MEXICO...AWESOME. :D The hearing aid needs a bit of fine tuning

LMAO that just made my day

Finally I can use this on my gnex :)

It took them long enough, but it's here at last :) Now to get better Google Now information, some Ingress love (and activation codes) please :)

Go figure that Google Maps comes out in Mexico today, and I'm making some chicken tacos tonight for dinner. Chicken in the crock pot for like 8 hours! Going to be so yummy!!

+9000 Sounds delicious! Me and my friends just discovered the best taco joint in downtown Milwaukee. Best chicken taco I've ever had. Hole in the wall taco joints are always the best lol

Google Maps did not come out in Mexico tonight... geesh ¬¬ They only 'unlocked' voice-guided, turn-by-turn Navigation (you could get turn-by-turn directions before but only within Maps... if you tried to "navigate" it would block it because you were in an 'unsupported' area.

Hmm... Now if Google could also save the our world and fix the drug war business going on there.. then I'd Google my ass to a Mexican beach!

Sweet!! I go to Mexico every six months , now I can explore all of the yucatan peninsula without getting lost .. Vacation, vacation, vacation !

Ironically, Google Navigation still is not available in some United States jurisdictions like Puerto Rico. It is typical from Google to offer better services to the other foreign country in the north, Canada, than to Puerto Rico. But man...now Mexico too? I guess Google is scheduling Puerto Rico and USVI after the Galapagos Islands!

Google car drives itself remember? It even got a drivers license at Boston or something! I´m from Mexico, it is easy to drive here, just pay a lot of attention!

Caution: Drug cartel war in 400m. Perform illegal u-turn now.

Why still no S Korea, WTF you SUCK Google!!

Finally. Pueeto rico added.thx google
Android Central Newsletter
Get instant access to breaking news, the hottest reviews, great deals and helpful tips
Thank you for signing up to Android Central. You will receive a verification email shortly.
There was a problem. Please refresh the page and try again.