LG Q2 2013 earnings: 12.1 million smartphones shipped, mobile revenue of $2.78 billion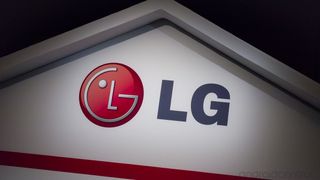 (Image credit: Android Central)
LG has announced its Q2 2013 financial results, showing strong growth in all of its divisions including its mobile business. For that mobile business, LG posted revenues of $2.78 billion for the quarter, an increase of 34.5-percent year-over-year. Record sales of 12.1 million smart phones in the quarter led to an operating profit of $54.37 million, which is up year-over-year but down quarter-over-quarter due to lower average sales prices of phones.
As we all know, LG makes far more than just phones and posted solid profits in its Home Entertainment, Home Appliance and Air Conditioning and Energy Solutions divisions. LG as a whole posted $13.58 billion in revenue and 426.92 million in operating profit for the quarter.
In many previous quarters these stronger divisions were there to prop up its wavering mobile division, but it's nice to see LG doing well in mobile as a stand-alone business. With strong growth across a wide range of devices -- and more on the way -- we may be looking at the resurgence of LG.
Source: LG
Android Central Newsletter
Get instant access to breaking news, the hottest reviews, great deals and helpful tips
Andrew was an Executive Editor, U.S. at Android Central between 2012 and 2020.
Not to derail the comments before they even begin... but if LG is starting to see real momentum build up for its handset business now, imagine what Nokia could have done if they hadn't gone with Windows Phone. Heck, they could have probably just stayed with MeeGo and been able to port over Android Apps with relative ease, certainly with more success than what BB10 is doing.

Both Sony and LG mobile divisions are doing better and they are both Android only as of right now. I don't get the notion of you can't be successful because of Samsung. Elop came from Microsoft before becoming CEO of Nokia so I understand the eggs in one basket. Posted via Android Central App

In hindsight, I think Microsoft used the right strategy to convince those lazy dinosaurs in Espoo, and I also think it would be unavoidable. FUD goes a long way with lazy people: fear your competitors… don't compete. Go to the place nobody has gone before. It's small, safe and cozy there, even if it's (at least for now) worse. And, if anything, I can always give you a hand… for a price. You don't have to do anything. Just follow me. Lazy people love not having to compete with anyone, not having to guide anyone, always having someone else to do the work for you. Nokia handsets are basically a Microsoft product now. It's worse to see people blame Microsoft. They just got a good deal for their shareholders. If the anti-Microsoft crowd wants to blame someone, blame Nokia for their inability to do anything. Nokia was begging to be pushed forward by someone else. It just happened to be Microsoft, because Microsoft was the one who needed them the most. Given enough time, I wouldn't be surprised if it had been some chinese manufacturer.

The G2 can only keep pushing LG in the right direction, I can't wait for Aug 7th. Posted via Android Central App

Agreed if this is on T-Mobile I will consider leaving my nexus for it. Posted via Android Central App
Android Central Newsletter
Get instant access to breaking news, the hottest reviews, great deals and helpful tips
Thank you for signing up to Android Central. You will receive a verification email shortly.
There was a problem. Please refresh the page and try again.