Japan slaps Google with antitrust probe over anticompetitive practices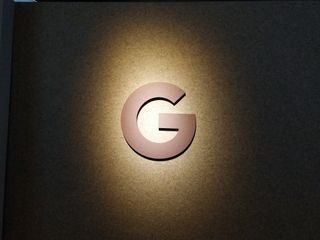 (Image credit: Android Central)
What you need to know
Japan's Fair Trade Commission has launched an antitrust investigation into Google and Apple.
The investigation aims to determine whether the two companies are leveraging their dominance in the mobile operating system market to stifle competition.
Apple dominates Japan's smartphone operating system market with a 70% share, while Google's share stands at 30%.
Antitrust regulators in Japan will soon begin investigating whether Google and Apple are abusing their dominant position in the mobile OS market to hurt competition and limit options for consumers, according to Nikkei Asia.
The Commission's report will outline the OS market structure in the country and the reasons why competition has "remained static." It will also itemize practices followed by Google and Apple that the Commission finds to be anti-competitive, along with violations of Japan's anti-monopoly law.
Shuichi Sugahisa, secretary-general of Japan's Fair Trade Commission, told reporters that the agency's probe will involve interviews with operators, app developers, as well as smartphone users. The Commission plans to work together with the central government's Digital Market Competition Council, which is already running a probe into the OS market.
Regulators in Japan have accused Google of forcing manufacturers to pre-install its Search app on all Android devices — including the best budget Android phones, and making it difficult for consumers to use other search apps.
In February this year, the Japanese government introduced the Act on Improving Transparency and Fairness of Digital Platforms. Google and Apple may have to submit regular reports on transactions to Japan's Ministry of Economy, Trade and Industry if officials decide that the law applies to the smartphone operating system market as well.
Japan isn't the only country that has raised concerns over Google's Android dominance. Last month, India's antitrust watchdog accused the company of adopting anti-competitive practices in the mobile OS market. Google is also facing similar antitrust investigations from regulators in the U.S., Europe, and South Korea.
Android Central has reached out to Google for a comment.
Android Central Newsletter
Get instant access to breaking news, the hottest reviews, great deals and helpful tips
Allow me to answer that for you, Japanese FTC: yes, they absolutely have. Fine the sh*t out of them. All lawsuits against Google will never be enough until the company is forced to break up.

They're investigating Apple in the same manner. Do you think they should also break up Apple? You people are ridiculous, crying "Break up Google!" but you don't even know of what you ask, you have no clue as to specifics on why or how such a thing should be done.

A probe is considered "slapping" now? HILARIOUS!

"Slaps"?! More like timidly tapping on the shoulder and then bowing profusely. When will people understand that trying to regulate Google is like trying to control an elephant with a toothpick. The days of that (controlling Google) happening are long gone. It would take a concerted global effort between multiple governments to make anything happen...which is highly unlikely. Even when there are "victories" and some legislation is passed or some lawsuit won...are they really as effective or punitive as advertised? Take a closer look because the devil is always in the details.

Yeah, at this point I see Google as an unmovable object, I hope I'm wrong.
Android Central Newsletter
Get instant access to breaking news, the hottest reviews, great deals and helpful tips
Thank you for signing up to Android Central. You will receive a verification email shortly.
There was a problem. Please refresh the page and try again.