How to connect apps to your PlayStation 4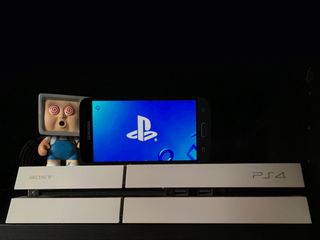 Interconnectivity is the name of the game in this modern age. All of our devices should be beeping and chirping and humming along in beautiful robotic synchronicity. Of course, this is how our future robot overlords will communicate the plans for their impending uprising but until then we get to enjoy devices that work together in harmony.
Your PlayStation 4 has the functionality to connect various apps to your PlayStation for a myriad of reasons. From apps that work as secondary controllers for games to those which allow you to control your PS4 as if your phone were a remote, you are going to have to connect your app to your PlayStation. Fortunately connecting an app to your PS4 is relatively easy. Here is how you would go about doing it.
Using the PlayStation SecondScreen app as an example here is what you will do to connect it to your PlayStation.
First of all, it is important to ensure that your phone or tablet is connected to the same WiFi network as your PS4. If it's not connected to the same network you will not be able to pair it with your console.
You are going to go to the Settings section on the main menu of your PS4
From the Settings menu, scroll down until you find PlayStation App Connection Settings.
Select Add Device from the PlayStation App Connection Settings menu.
On the following screen, you will be presented with series of numbers which you will enter into the application on your phone.
There are some variations in regard to how you will connect other applications. Some apps, like those used for specific games like Hidden Agenda, will have a very simple connection process wherein you will simply select Join Game from the app and as long as you are on the same network you will be connected.
In some instances, having a phone or tablet connected to your PlayStation can provide additional depth and functionality to your console experience. Of course, we will have to learn to defend ourselves once our devices become sentient and our smart refrigerators start attacking. Until then I am going to continue to enjoy the quality of life improvements that interconnectivity can provide.
What apps do you use with your PlayStation?
Why are we reviewing PlayStation 4 games on Android Central? Let us explain.
Get the Android Central Newsletter
Instant access to breaking news, the hottest reviews, great deals and helpful tips.