Google scales El Capitan to bring first vertical Street View images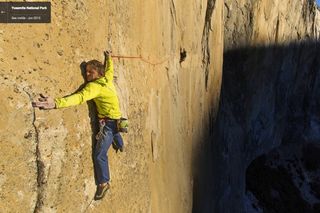 Instead of traversing down streets, Google Maps takes you up on the vertical journey. For those with a fear of heights or are simply unable to make the expedition can now get a taste of what the climb is like.
Working with climbers Lynn Hill, Alex Honnold and Tommy Caldwell, Google captured 360-degree imagery from the rock face. If you're considering the climb yourself (or are simply interested in seeing what the view would be like), you can now check out the "beta" by navigating through out the vertical view.
Head over to the Yosemite Treks webpage or Google Maps to view the El Capitan climb.
Source: Google
Anyone else catch the irony about this story? The new OS X from Apple will be El Capitan!

Absolutely, Positively no comparison to the real thing. It's only a egotistical wet dream of someone there that could make a connection to it's greatness by naming it that. Posted from my Samsung S6 Active

I'm barely awake now... At first I thought this was an article about an experiential product for the OSX beta. Posted via the Android Central App

Ah yes Google! I see what you did there.

The important question is does it work with cardboard?

Yosemite is the most awesome place in the world and this is one of the coolest things I've ever seen. Has 3 of the greatest modern day Yosemite climbing heroes .... way to go Google!!

I think it's time for Street View to be renamed. Maybe "World View"? Clearly streets are not necessary, though I'm sure some GPS followers may wind up trying to scale a vertical cliff, I don't think we should really consider one a street. This is still pretty cool though.

it's a point to the faPple ...
Android Central Newsletter
Get the best of Android Central in in your inbox, every day!
Thank you for signing up to Android Central. You will receive a verification email shortly.
There was a problem. Please refresh the page and try again.