Google Stadia app has been downloaded over 175,000 times already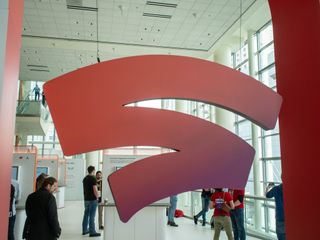 (Image credit: Android Central)
What you need to know
Google Stadia is a cloud game streaming service that launched a few days ago.
According to the tracking website Sensor Tower, the Stadia app has been downloaded over 175,000 on mobile platforms.
You currently need the Stadia app to set up the service.
You can purchase the Stadia Premiere Edition for $129 on the Google Store

(opens in new tab)

.
Google Stadia launched a few days ago and whenever a new gaming platform releases, everyone wants to know how much it's sold. While the company hasn't provided any sales figures as of yet, Sensor Tower said that the Stadia app for Android and iOS has been downloaded over 175,000 times. NeoGAF managed to find an article by GamesIndustry which quoted the findings.
You can take a look at an excerpt from the article below. It's unclear how many of the 175,000 downloads were able to enter their access codes to start using Stadia. This figure also includes those who downloaded the Stadia app out of curiosity and didn't purchase the hardware. Keep in mind that the 175,000 is just a rough estimate of how many units are in players' hands. We expect this number of rise dramatically as Google delivers more kits in the coming days.
It's unclear what Google's expectations at launch are, but in comparison, the Xbox One and PlayStation 4 sold a million units individually in the first 24 hours. Cloud gaming is still a new technology, so it'll be a while before it's widely adopted. It'll be interesting to see how this 175,000 figure grows in the coming weeks to months because Stadia is by far the best cloud gaming service on the market at the moment compared to Project xCloud and PlayStation Now.
We've been playing on Stadia for a while now, and the image quality doesn't compare to what the Xbox One X offers. However, the minuscule loading times and better frame rates for games like Destiny 2 should entice many gamers. The input lag is also negligible and you easily get used to it. If Google managed to put many more games on the service, it has a winner on its hands.
Everything you need
A good way to start
This bundle includes everything you need to get started with Google Stadia. It includes the controller, Chromecast Ultra, Destiny 2, Samurai Shodown, and three months of the Stadia Pro subscription for you and a friend. It's a great way to begin your game streaming journey.
Pick up the parts
(opens in new tab)
UHD streaming
You can buy everything together or you can get just the basics for Google Stadia. The Chromecast Ultra is available to purchase now and lets you stream 4K TV as well as play games.
All you need
A firm grip on what's needed
The Stadia controller is all you need to use Google Stadia if you already have the Chromecast Ultra. You can also use it on your other devices. Get the Wasabi colored one, it's gorgeous.
175k does not sound like a lot to me.

So yeah lets compare it to the two systems that already have a massive fan base. Why not compare it to 1st day sales of the original Xbox and PlayStation?

"Google Stadia app has been downloaded over 175,000 times already" You're making that sound like it's a large number. It's not considering how much hype Google was pouring into this and said number is including general downloads instead of people who actually are confirmed to have gotten a Founder's/Premier kit. I won't expect the number to make any massive jump until Stadia Base comes out and they give people free game trials. Over 100$ is a pretty big price of admission for most people. "Cloud gaming is still a new technology, so it'll be a while before it's widely adopted." You need to do better research. Cloud gaming is NOT a new technology. There was Cloud Gaming platforms that existed almost a decade ago (such as OnLive).

Is it really by far the best cloud gaming service? It is expensive, its graphics are subpar, no exclusive games yet and it got mixed reviews
Android Central Newsletter
Thank you for signing up to Android Central. You will receive a verification email shortly.
There was a problem. Please refresh the page and try again.