Gameloft Launches UNO on the Android Market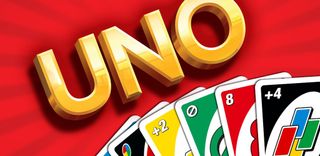 Playing card games, I can say was never at the top of my to-do list -- but one exception to that has always been UNO. It was one of those games I could always manage to sit down and play, simply because it's challenging.
Now, Gameloft has gone ahead and recreated UNO for Android and added some new twists as well. Some new rules, online gameplay and tournament mode bring an experience to the old UNO classic that will you have you testing your UNO skills to the max.
UNO is now available in the Android Market, you can check out a video of the game in action as well -- find the download link and press release past the break.
*Update* Yeah, Gameloft issued the same PR for this release as they did when it was originally released --- this version adds HD graphics. Sorry bout that! Shoot the messenger? And by that I mean Gamelofts PR company.
Gameloft Launches UNO™ on Android Market
Gameloft, a leading global publisher of digital and social games launched UNO™ for Android on the Android Market. The classic card game is available now in full HD graphics
About the Game:
Play the #1 classic card game for fun with friends and family on your Android phone! The world-famous card game is faithfully reproduced for mobile and also features exciting new rules. Relive all the crazy fun of UNO™: match colors or numbers with all your favorite cards or challenge yourself with increasingly difficult games in Tournament Mode. Compete against friends in thrilling games: with a multiplayer mode that can be accessed 24/7 via Wi-Fi connection, playing UNO™ has never been so fun and easy, so be the first to get rid of all your cards!
The UNO™ video game reproduces the classic game's identity. All your favorites cards are here: Skip, Reverse, and more!
Intuitive controls: simply drag & drop cards using your finger on the screen and be the first to get rid of all your cards.
Customize your game with varied rules including 7-0 and Jump-In. Enjoy a unique multiplayer mode!* Play online 24/7 (Wi-Fi) or locally with your friends (Wi-Fi or Bluetooth connection).
Take on increasingly difficult challenges in Tournament Mode.
The game is currently available for the devices below:
Acer Iconia Tab A500
HTC Desire HD (001HT)
HTC Desire HD (Ace)
HTC Desire S
HTC Desire Z (G2, Vision)
HTC Evo 4G
HTC Evo Shift 4G
HTC Evo 3D
HTC Incredible 2
HTC Incredible S
HTC Inspire 4G
HTC MyTouch 4G
HTC Sensation
HTC Thunderbolt 4G
LG P990 Optimus 2X (Star)
LG P999 (Star, G2x)
LG Revolution VS910
LG Optimus 3D P920
LG Thrill 4G (P925)
LG P929
Motorola Atrix
Motorola Atrix 4G (MB860)
Motorola Cliq 2
Motorola Defy
Motorola Droid 2
Motorola Droid 3
Motorola Droid X
Motorola Droid X2
Motorola Milestone 2
Motorola Xoom
Pantech IS06 SIRIUSU
Samsung Google Nexus S
Samsung Google Nexus S 4G
Samsung Galaxy Tab 10.1v (P7100)
Samsung Galaxy Tab 10.1 (P7500)
Samsung Galaxy Tab 10.1 (P7510)
Samsung GT-i9000 (Galaxy S, i9000M, i9000B, i9000T)
Samsung GT-i9003 (Galaxy SL)
Samsung GT-i9100 (Galaxy S II)
Samsung GT-i9101 (Galaxy S II)
Samsung GT-i9103 (Galaxy R)
Samsung GT-P1000 (Galaxy Tab)
Samsung GT-P1000L (Galaxy Tab)
Samsung GT-P1000M (Galaxy Tab)
Samsung GT-P1000N (Galaxy Tab)
Samsung GT-P1000R (Galaxy Tab)
Samsung GT-P1000T (Galaxy Tab)
Samsung SC-01C (Galaxy Tab)
Samsung SC-02B (Galaxy S)
Samsung SCH-i400 (Continuum)
Samsung SCH-i500 (Showcase)
Samsung SCH-i500 (Fascinate, Galaxy S)
Samsung SCH-i510 (Droid Charge)
Samsung SCH-i800 (Galaxy Tab)
Samsung SGH-i897 (Galaxy S, Captivate)
Samsung SGH-i997 (Infuse 4G)
Samsung SGH-T849 (Galaxy Tab)
Samsung SGH-T959 (Vibrant
Samsung SGH-T959V
Samsung SPH-D700 (Epic 4G)
Samsung SPH-P100 (Galaxy Tab)
Sharp 005SH Galapagos
Sharp IS03
Sharp IS05
Sony-Ericsson SO-01C (Xperia Arc)
Sony-Ericsson XPERIA Arc
Sony-Ericsson Xperia Neo
Sony-Ericsson Xperia Play
Toshiba IS04 Regza
Toshiba T-01C Regza
About Gameloft
A leading global publisher of digital and social games, Gameloft® has established itself as one of the top innovators in its field since 2000. Gameloft creates games for all digital platforms, including mobile phones, smartphones and tablets (including Apple® iOS and Android® devices), set top box, connected TVs and consoles. Gameloft partners with leading international brands such as UNO®, Spider-Man®, James Cameron's Avatar™, Ferrari® and Sonic Unleashed®. Gameloft also operates its own established franchises, such as Real Football, Asphalt™, Modern Combat 2: Black Pegasus and N.O.V.A Near Orbit Vanguard Alliance®. Gameloft is present in all continents, distributes its games in 100 countries and employs over 4,000 developers.
Android Central Newsletter
Get instant access to breaking news, the hottest reviews, great deals and helpful tips
Market shows this was last updated in September 2010...?
Edit: OK Market web link finally shows the updated version.

I bet this could be fun on a tablet

"Market shows this was last updated in September 2010...?" yeah... why are you reporting this...

Not worth $3.00! There are other similar games (free) that are better.

Nice job dusting off last year's press release, fellas.

I'm looking at the Market now and I see it was last updated August 18, 2011. Also, it's about time Gameloft put out an "HD" game in the Market that is actually advertised to work on tablets and isn't stuck on their cruddy website.

this is NOT HD.. its stretching the phone resolution and looks like crap.. Just because a game works on a tablet is NO reason to call it HD.. Gameloft FAIL here.

Gameloft tweeted a little bit ago that Uno was now on the market, Android Central possibly saw the tweet and posted this article in response. We all know that Uno has been on the market for quite awhile. Its sad that AC didn't check up on this before they posted.

Yeah, really. I tip AC about a really cool, free, open source, TiVo app- something TiVo owners have been waiting for, forever. Not a peep. Instead we get this Uno revisit stuff??

Yeah, uh. Bought this back in 2009. They didn't just "put it up" on the market. What they did do was change it to them as the distributor rather than EA which is what it used to be. It's still the same game and still showing in my purchases. Gameloft is full of it.

$3? ... Get bent gameloft

My exact thought. There no way I am gonna pay $3 for UNO.

I don't quite understand the mentality of folks who don't want to pay for apps. If you went out and bought a deck of Uno cards, it would be more than $3 and you wouldn't have the convenience of the electronic version. People are seriously spoiled.

Agreed. That's why so many games on Android are plagued with ads because developers know people won't pay for them and to make money they need to place ads in their stuff.

I'll pay for an app if its quality.. this one however.. is not.. besides they have an option of putting ads in the games and then also offering a paid version w/o ads.. the reason your seeing ads in games and no pay option is because these developers are making WAY more money on ads every month then they do with the 1 time purchase of the app itself. Also ad versions of games will display on EVERY device it's installed on.. When you get a purchased app you can install it on every device you have the account authorized on (say a family shares a single gmail account for that purpose).. So even more reason to do ads only.

Exactly. I mean, "Cut the rope" was only $1, and it is 100 times more interesting than Uno! Best $1 I spent in a long time.

Man for less than $3 I can get a deck of UNO cards and play. No thanks!

I'll pay 'em $3 to take it off Market. My niece loves this game... wears me out.

Bought it - tried it - refunded it.. Works on the tablet, but is low quality screens stretched to fit the resolution of the tablet.. So no WORK done in making the screens and graphics TRUE HD.. Looks like cartoon / gameboy graphics.. Just bad and pixelated/UGLY!

A lot of angry comments and misinformation being thrown around here. First for the people complaining how it's not HD. It's just the version being installed on your device that's not HD. As you can see when you go to the link it says "CURRENT VERSION: Varies with device" leading me to believe that their taking advantage of the ability to store multiple APK's within one market listing. This is clearly the case when I install the game to my Nexus S which is listed as compatible and because of that it gets the HD version of the game with great graphics. But with my ASUS Transformer which is not listed as compatible it gets pushed the non HD version for low res phones and looks terrible. One solution is to copy the APK from a device which has access to the HD version to the your device which is not getting pushed the HD version. The other solution is to buy the HD version directly from gameloft, the Motorola Xoom version works great on the ASUS Transformer. The last option is to refund it or don't buy it. I really don't understand why this is making everyone so angry, seriously, it's just a $3 card game.
Android Central Newsletter
Get instant access to breaking news, the hottest reviews, great deals and helpful tips
Thank you for signing up to Android Central. You will receive a verification email shortly.
There was a problem. Please refresh the page and try again.