FBI looking at your phone's lock screen without a warrant deemed unconstitutional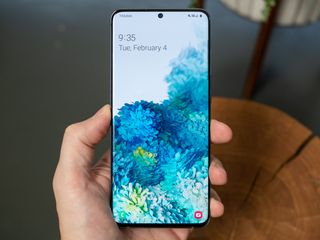 (Image credit: Andrew Martonik / Android Central)
What you need to know
A district judge has ruled that even switching on a phone to look at its lock screen constitutes a search.
As such, a law enforcement agency cannot do it without a search warrant.
This is different from a police officer looking at your phone at the scene of a crime or inquiry, however.
A Seattle district judge has ruled that turning on a phone's lock screen during the course of an investigation constitutes a search, and as such requires a warrant to be lawful.
As reported by Ars Technica:
The judge in the case agreed that the actions of the police and the FBI in the case were separate issues. Whilst the police are permitted to search without a warrant under some circumstances, the FBI is not. The judge's ruling stated:
The judge concluded that this would constitute a search under the United States' Fourth Amendment, as such, the FBI conducting the search without a warrant was unconstitutional. According to the report, government lawyers argued that the suspect "should have had no expectation of privacy on his lock screen", because that's what everyone is supposed to see when they try to access your phone. However, the judge said that a suspect's reasonable expectation of privacy didn't even need to be considered where "the government gains evidence by physically intruding on a constitutionally protected area."
Android Central Newsletter
Get instant access to breaking news, the hottest reviews, great deals and helpful tips
An interesting, and correct, judgement that doesn't effect me at all lol.

Many phones have rise and wake feature, would that be considered a search or incidental?

Search off course... Why would you get someone else phone?

Hey look, a crime scene, and a phone, collect it for evidence, screen turns on incidentally. Illegal search? This whole article was about the FBI. Why in the world would a federal police agency be interested in the primary communication device of a suspect.

Looking for a nickname. To borrow yours, say the FBI interrogate you as a suspect, saying they are looking for a person who goes by "dooki". You say you don't go by that name, and they can't prove it.
However, they turn on your phone, and see "dooki" on the lockscreen, making their case that you are the person they sought.
Android Central Newsletter
Get instant access to breaking news, the hottest reviews, great deals and helpful tips
Thank you for signing up to Android Central. You will receive a verification email shortly.
There was a problem. Please refresh the page and try again.