Do you mostly use free or paid apps on your phone?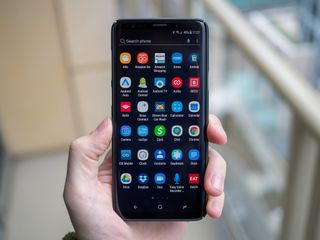 Take a look at the Google Play Store, and you'll find a huge selection of apps to browse through. Many of them are completely free to download, some need to be purchased with a one-time fee, and others require a monthly subscription in order to access all of the features that come with them.
Free apps will likely always be the most popular simply due to the nature of them, but are paid apps getting any love?
We decided to check in with our AC forum members about this. Here's what they had to say:
What about you? Do you use free apps, paid ones, or a mixture of both?
Joe Maring was a Senior Editor for Android Central between 2017 and 2021. You can reach him on Twitter at @JoeMaring1.
Most of my apps are free but I do pay for some when I have the need or see the value in it. Also you should probably consider the "free" apps that you have to subscribe to services for them to be useful.
I have more than a few of those (Netflix, Pandora, HBO, etc....)

I will pay for an app if I find it useful. I have enough Play credit from the Rewards app that I haven't actually paid for an app out of my pocket for 2 years. I was using a lot of free apps, but if they offer a paid version, I will always upgrade to the paid version. They deserve to be paid for their work.

I use whatever fits my needs, paid or not. Half the time I just pay cause ads in apps are obnoxiously horrible the way they work. Half the time I just uninstall them if the ads are so bad with no purchase option.

I mainly use free apps. I've gotten accustomed to ads, I guess. I don't use apps with ads that block my usage for any amount of seconds though. I believe I see those most in games, which I don't use on any of my devices. I have however bought apps. Main one would be a finance management app for expanded functionality like extra accounts and online sync/backup. I won't at any point in time use subscription apps though. Ever.

I have two paid apps if I remember correctly. It's a spending tracker and I bought the full version for cloud back up and no ads. The other one is Amazon.

I hate ads so I'll pay to have them removed or I won't use an app that requires ads. The price for useful apps is much lower than the price software used to cost and I don't mind paying or donating for an ad-free experience

Mostly free with some paid sprinkled in. I do not use apps with ads. Give me an option to pay to remove or I don't use the app.

I pay to get rid of ads if I like the app and keep it. I have some paid. The majority are free from reputable companies (Netflix, Amazon etc.). I have no probably paying for an app if it is worth it.

I have mostly free apps but I have no problem paying a few bucks for useful ones.

On Android, Nine is something that is always worth paying for me. Aside from that, Nova Launcher Prime, Action Launcher, the hide running in the background notification app, Package Disabler Pro (Samsung one) are other paid apps I use. I also bought a subscription for a premium version of an app. Aside from those, I use free apps for everything else.

Paid. If there is a free option and a paid, always paid. No ads. With free, they have to make money somehow and it's usually ads. I'd rather pay money. I think things that are valuable to me should be paid for. With free stuff I always have to wonder how they are paying their bills, what info of mine is being used as currency. Apps are cheap for what they do.

If I like an app and they offer a paid version I pay for it. Most of the money I use on apps is from Google Opinion Rewards anyway. However, I would never, ever sign up for a subscription like what myfitnesspal does. In that case I just use the free one and pay with the data I provide them and/or the ad revenue they get through the app.

A mix of close to 50/50. If there's a onetime fee for something I like, I have no qualms paying to be rid of ads.

More free than paid. Some I paid for originally are now free or have free versions. Some of the paid apps were discounted or free as a play store special when I bought them. If the app were useful enough or I wanted extra features, I would buy the premium version. I use subscriptions for news (apps), but I see that as a different category. Over the years I have stopped using apps I no longer need or find useful. More often than not, when I decide that I no longer need to keep an app on my phone, it is one that I actually paid for in the past.

Just like everyone else, I have mostly free apps with a few paid ones that I need for work.

I'll pay for an app if it is well done and is a 1 time purchase, no monthly subscriptions allowed. But, most of by apps are free.

I have paid for a few apps which are good. But, free apps are mostly good enough. I surely do pay for well made games like monument valley and others.

Finding the app that fits the need is the first priority, and if there is a paid version and I like the app, I'll buy it.
I guess it's a combination of wanting to support good developers, and not liking ads. Sometimes you don't have a choice, and Subway Surfer is the worst because you can spend more time watching ads than playing. But, two of my favorite female friends are into it, so I put up with the two minute video ads when we take turns playing.

If I find I enjoy the app, I will almost always pay to remove the ads or other in app purchase. Support the developers!
Android Central Newsletter
Get the best of Android Central in in your inbox, every day!
Thank you for signing up to Android Central. You will receive a verification email shortly.
There was a problem. Please refresh the page and try again.