Coin officially shutting down product support by end of next month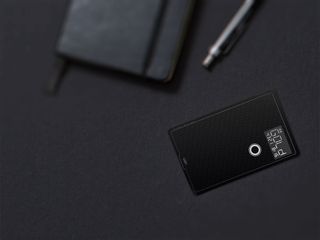 The end is nigh for Coin cards, secure smart payment devices that allow you to store information from up to eight credit, debit or gift cards onto one, digitally secured, wallet-sized card.
Coin had already begun shutting down all their business operations since Fitbit officially acquired the start up back in June of 2016. Now, just seven months after the sale, the company took to the company blog to officially announced that product service and support would be shutting down as of February 28th:
If you're still using your Coin card, you will definitely want to make your final arrangements and shuffle around the cards you plan to be using before that drop dead date, as you will still be free to continue using your Coin cards at your favorite supported merchants until its internal battery finally bites the dust. However, if anything goes haywire after February 28th, you're officially out of luck.
Also worth noting is that, as of today's date (January 31), Coins will no longer be covered by or eligible for warranty exchanges.
Fitbit bought Coin for their compact use of NFC technology for secure in-store payments. While neither the Fitbit Flex 2 or Charge 2 featured NFC capabilities to allow you to pay for things with your fitness tracker, we should hopefully start to see the tech included in the next round of product updates — or perhaps in a brand new Fitbit-branded smartwatch?
Marc Lagace was an Apps and Games Editor at Android Central between 2016 and 2020. You can reach out to him on Twitter [@spacelagace.
Man, if Fitbit actually creates a device that incorporates tech from Pebble and Coin, I would be so very happy.

It was a great concept.. Just not really needed.. Plus, if the battery died you're sol

I like mine a lot. Comes in very handy when i want to use a CC at a restaurant where i know my card will be out of my sight. Makes me very hesitant to buy a plastc device. If they ever ship them.

I hate Fitbit and what they're doing to the industry.

Penny for your thoughts LOL

Yeah I fell for coin back in the day. It sucks and doesn't work most of the time. No way they could compete with the ease of use and reliability of samsung pay either......

Yea...I bought one too. After waiting about a year and a half longer than was predicted for it to be delivered, it came. It worked about half the time but never consistently. I certainly never felt I could leave all my other cards at home and only carry it. Basically, it added a card to my wallet because I didn't trust it.

Honestly, I stopped using mine pretty early on. It only worked in a handful of places and was a royal pain to set up cards

Meh, thing hardly worked anyway. In no way could you trust that thing to work. Stopped trying to use mine a week after I got it. Junk.

Like Fitbits..It failed and there's something better anyways

So glad I got a full refund during the kickstarter stages when they kept pushing back the release date... Mobile pay started being implemented and it's purpose was being phased out before it even dropped... Good idea just way too late in the game.
Android Central Newsletter
Get the best of Android Central in in your inbox, every day!
Thank you for signing up to Android Central. You will receive a verification email shortly.
There was a problem. Please refresh the page and try again.