Bell Canada tops list of telco complaints for fourth straight year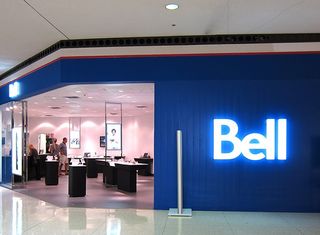 Bell Canada has once again topped the list of telco complaints, according to a report (pdf) issued by the Commissioner for Complaints for Telecommunications Services.
The telco, which has more than 8.2 million wireless subscribers and nearly 3.5 million internet customers, earned 1,677 complaints, or 36.8% of the total, in the period between Aug. 1, 2015, and Jan. 31, 2016. The numbers, issued as part of the CCTS's mid-year report, includes complaints submitted to the publicly-funded organization pertaining to wireless, internet, local phone and long distance services — though the vast majority centre around wireless service.
While Bell's complaints dropped by 18.6% compared the same period a year ago, its main rival, Rogers, slashed its numbers nearly 200%, from 1,240 in late 2014/early 2015 to 437, or 9.6% of the total, this past year. Rogers attributes much of its success to the introduction of Roam Like Home and the consistent education of the easy-to-understand roaming package through a multi-faceted marketing campaign.
"While there is still work to be done, we've started tackling some of the industry's biggest issues head on, like roaming, by introducing services that are easy to use and save customers' time," said Deepak Khandelwal, Chief Customer Officer for Rogers.
The third incumbent provider, Telus, actually experienced an increase in issues between 2014 and 2015, rising 28% to 310 complaints, or 6.8% of the total. The company has consistently had the fewest complaints of the three big carriers, which comprise around 90% of Canadian wireless subscribers.
Despite its relatively small user base, Wind Mobile was third on the complaints list with 341 issues, or 7.5% of the total. Virgin Mobile, Bell's flanker brand, rounded out the top five with 257 issues, or 5.6%.
As in years past, most of the complaints centered around so-called "misleading information of terms" in wireless or internet contracts. Around 10% of the accepted complaints pertained to incorrect charges, most of which were resolved, according to the CCTS. Around 7% had to do with intermittent or low-quality service, though that number dropped significantly in the past year in the wireless category as the carriers rolled out service in the 700 Mhz spectrum, which penetrates thick walls and basements, and travels further in rural areas.
Daniel Bader was a former Android Central Editor-in-Chief and Executive Editor for iMore and Windows Central.
I'm not surprised in the least! Bell was so rude to me when I asked for advice on issues with calls from telemarketers, so I left for Rogers (another big mistake), and finally and happily settled in with Telus for the last ten years now!!! Posted via the Android Central App

I recently left Bell. Was happy with service,but I wanted a better deal to add my wife to my account with a new 2yr contract and to upgrade my phone. That's where the good service ended. They offered me 5$ off as a favor for being loyal to Bell. So, I jumped to Rogers. With Rogers I only saved 10$ from Bells pricing, however I did get NHL and Shomi and saved 300$ on phone prices compared to Bell. Only complaint with Rogers is LTE. It's terrible compared to Bell. Customer service is great though. ...I hate the Canadian wireless market. It's just so terrible in regards to pricing.

Well, hells Bell. Google Nexus 6P

I want to get off Bell, but Rogers is no better. Same crappy service. Posted via the Android Central App

Bell is absolutely terrible ... Posted via the Android Central App

I've been with Bell since 1998 when I bought my first StarTac 3000. Never, ever had any issues with them... until somewhere around 2006. There once was a time where I ended up six months behind payments. I payed it off within the next four months or so, and I never received a call from them. In 2006 or 2007, I missed my payment by two days, and they re-routed any and all of my calls to customer service. In order to resume service, I had to make a payment agreement. At one point, I was looking at the BlackBerry Torch. Bell wanted $150 on a two-year contract, and Telus offered it for free. I switched figuring if they gave me a hard time, I was a new customer, and I expected it. Seven years later, absolutely no complaints! Those people complaining about the cost of getting out of contracts are just stupid. Posted via the Android Central App
Android Central Newsletter
Get the best of Android Central in in your inbox, every day!
Thank you for signing up to Android Central. You will receive a verification email shortly.
There was a problem. Please refresh the page and try again.