BaconReader - A Reddit reader even vegetarians can enjoy!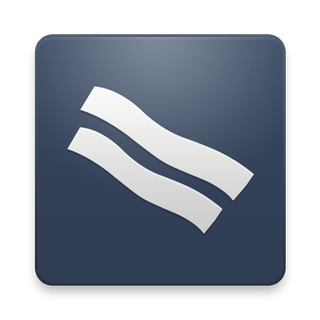 Everyone likes bacon right? Of course you do, and now you can take bacon with you around everywhere. Ok it's BaconReader for Reddit, not actually bacon you can carry around. But it's a pretty awesome Reddit reader that has a ton of features built in:
Full user profile support
Color coded comment threads
Easy to use, full featured inbox
Rageface and look of disapproval support
One-tap access to your favorite subreddits
Search for new subreddits based on name or keyword and subscribe to them
If you're looking for a new way to dig into Reddit content, then make sure you take BaconReader for a spin. If you're really hardcore, you can upgrade to remove within the app for $1.99 to remove ads. You can hit the break for the download link and some more screenshots.
Nice looking app. But why does it need phone calls permission?

The original dev (the guy who was working on it before the Tweetcaster guys bought him and hired him) is aware of this and is probably going to make the ad-free version a separate app that doesn't have all the scary permissions that apps that have ads need. Anyway, I remember baconreader back when it was in alpha. Now that the dev has a whole team behind him (and it's the same guys who make Tweetcaster and Friendcaster!), I expect him to actually be able to update the damn thing.

I used to love bacon back when I was a carnivore...or more technically an omnivore. However, this bacon resurgence smacks of so much trendiness.

Hm, "reddit is fun" may actually have real competition soon enough.

>"Everyone likes bacon right? Of course you do" GROSS
Android Central Newsletter
Get the best of Android Central in in your inbox, every day!
Thank you for signing up to Android Central. You will receive a verification email shortly.
There was a problem. Please refresh the page and try again.