Telegram founder says iPhones can't compete with Android, says iOS is stuck in the 'Middle Ages'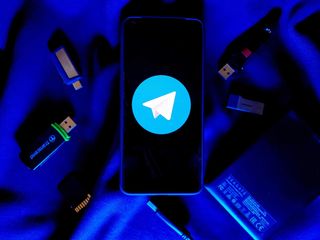 (Image credit: Chris Wedel/Android Central)
What you need to know
Telegram founder says Apple's software feels like the "Middle Ages."
He says anyone using an iPhone is a "digital slave."
His comments were made in response to a New York Times investigation.
Telegram's founder Pavel Durov says developing for Apple's software feels like working in the "Middle Ages," adding that users are a "digital slave" to the company.
Durov made comments in his public Telegram channel on May 19 in response to a recent New York Times investigation on Apple's relationship with China and its involvement in "large-scale surveillance and censorship at the behest of China."
"Apple is very efficient at pursuing their business model, which is based on selling overpriced, obsolete hardware to customers locked in their ecosystem," he wrote. "Every time I have to use an iPhone to test our iOS app I feel like I'm thrown back into the Middle Ages. The iPhone's 60Hz displays can't compete with the 120Hz displays of modern Android phones that support much smoother animations."
Durov added that the worst part about Apple's technology is not "clunkier devices or outdated hardware," but that users who have an iPhone are a "digital slave of Apple."
"You are only allowed to use apps that Apple lets you install via their App Store, and you can only use Apple's iCloud to natively back up your data," he said.
"It's no wonder that Apple's totalitarian approach is so appreciated by the Communist Party of China, which - thanks to Apple - now has complete control over the apps and data of all of its citizens who rely on iPhones."
Telegram is one of the best messaging apps on Android and is very similar to Signal. The company has more than 500 million active users worldwide. It recently saw an uptick of subscribers shortly after Facebook and WhatsApp announced new privacy policy changes and users were looking for an alternative messaging platform.
In late January, the Coalition for a Safer Web sued Apple for failing to follow its own App Store rules by hosting Telegram. The group said that Telegram is allegedly being used by hate groups and extremists, specifically during the attack on Capitol Hill.
Have you listened to this week's Android Central Podcast?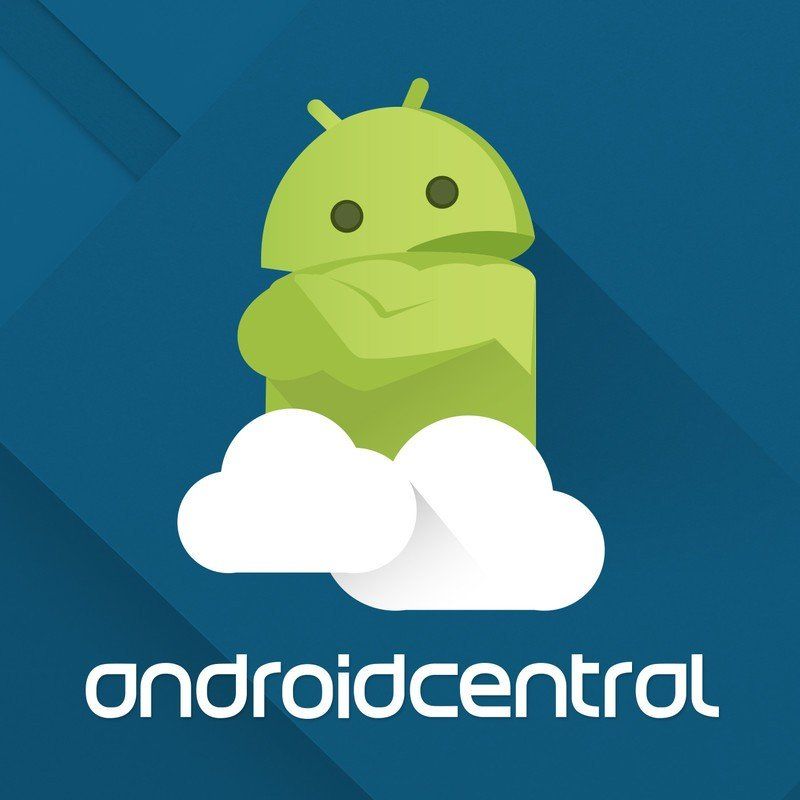 Every week, the Android Central Podcast brings you the latest tech news, analysis and hot takes, with familiar co-hosts and special guests.
Get the Android Central Newsletter
Instant access to breaking news, the hottest reviews, great deals and helpful tips.
Shruti Shekar is Android Central's managing editor. She was born in India, brought up in Singapore, but now lives in Toronto and couldn't be happier. She started her journalism career as a political reporter in Ottawa, Canada's capital, and then made her foray into tech journalism at MobileSyrup and most recently at Yahoo Finance Canada. When work isn't on her mind, she loves working out, reading thrillers, watching the Raptors, and planning what she's going to eat the next day.
I agree with this and will never buy another iPhone again, I'm done with Apple's restrictive walled garden prison.

Android manufacturers stilk take cues from Apple. Getting rid of 3.5 jack, ditching expandable storage and removable batteries.

The first company to ditch the 3.5mm port was Motorola and the SD card is dying because it's antiquated technology that has always been problematic for operating systems, but yeah.

You can still buy Samsung phones with headphone jacks, SD cards and removable batteries

What Samsung phone has a removable battery?

Samsung XCover Pro https://www.androidcentral.com/e?link=https2F2Flink...

Some hyperbole, but also a lot of very valid points.

Some stupid comments and it is always good to bash Apple for some publicity even if it means insultong part of its own customers And it feels like the middle edge when by default i have a notification each time someone joins the app…

Outdated hardware is a crazy comment. Their hardware runs circles around snapdragon best. I have an iPhone 11 pro and S20 FE and it's not even close. I do agree on the screen comment.

The iPhone isn't that much faster than the S20 FE, which I enjoy using much more thanks to that 120Hz refresh rate and it being Android though I love how optimised my 11 Pro Max is compared to my S20 FE in certain apps where in YouTube for example when I'm scrolling through the comments section and replies on my S20 FE, it will just reload the comments back at the top where as on my iPhone, it is where I left it, it's the same thing with Instagram too. It's Android issue rather an issue with my S20 FE.

Its okay. Nowadays its good practice to slam apple if you don't have other arguments. I didn't know one needs 120Hz to use Telegramm. Other than that there is no intelligent reason to call Apples hardware outdated, since the iphones as well as the new m1 units leave other way behind, in performance, in efficiency, in design. But I wouldn't use it anyways, since it not closely as secure as they tell us (sorry, you need to push it trough translator first: /https://www.t-online.de/digital/sicherheit/id_89848790/-bei-telegram-sin...). So all in all, these are the words from someone how has been hurt or exposed. Maybe one should first sweep at one's own front door.

Using my sister's iPhone I can see why people like them. They take some of the complexity away from computing. For me it felt like I was using a toy. Case in point I wanted to control what folders Google Photos backs up, entirely possibly on the Android version. Not on the IOS version. It's either on and it backs up the camera roll or it's off. WHAT!

LOL... sounds about right...