Andy Rubin returns to Essential following report of inappropriate behavior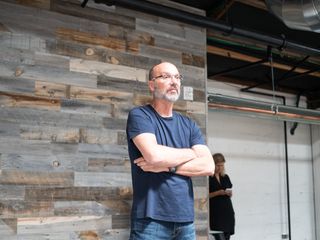 On November 28, a report from The Information came out claiming that Andy Rubin – the co-founder of Android – had engaged in an "inappropriate relationship" during his time at Google. Rubin promptly took a leave of absence from his new startup, Essential, following this claim, and less than two weeks later, he's already made a return.
It's now being said that Rubin announced his leave of absence on November 27, but according to one representative from Essential, the leave actually started earlier in the month.
Essential and Rubin still haven't confirmed the reason for the leave of absence, but we'd advise not holding your breath for a further explanation anytime soon. Rubin's spokesperson denied claims of the inappropriate relationship almost immediately after The Information's report came out, and for the time being, that appears to be the end of this mini-controversy.
The Essential Phone is still available for purchase for its lower price of $499, and in the near future, we should see the release of a new color variant and a charging dock that'll act as the second modular accessory for the device.
Joe Maring was a Senior Editor for Android Central between 2017 and 2021. You can reach him on Twitter at @JoeMaring1.
Yay. Now let us know when he goes to take a piss.

NOW! HE'S DOING IT NOW! Why are we allowed to say piss but not ****? Kinda takes the piss...

Amazing work getting all the updates/fixes out for the Essential phone, so fast and consistently

So he hid like a coward for two weeks and just shows back up? Hahaha. How come same thing happens with the rest of us and we are fired?

You know 0% of the details

Exactly. In an information vacuum conjecture and rumor take hold. They should know better.

I plan to leave work next year for a 4 week holiday, I will return and it will all happen with my normal holiday-days, it is a way to relief stress. When **** hits the fan, a holiday is great and no one should be surprised. The US is weird, where no one gets planned leaves or even takes them (full payment included), whereas we HAVE to take them and our employers have to makes us take them.

It really is weird, I know people with months of PTO time saved up but they just don't take it because there's this attitude that you really have to be working constantly, like taking vacation is some sort of sign of weakness or a lack of dedication. Vacations are essential for your health, mental and physical

Not necessarily. Some people like to work.

WTF, the comment functions shows my posts as replys to the very last comment, though on reload they are not.

He definitely looks like the type of dude I would tell my kids to steer clear from 🤣

does he own a white creeper van?

Andy only came back cause he heard there were some hot interns hehe... Is he coming back to stop the massive cash burn that he caused? Companies that have serious sales problems have always resolved them by coming out with a new color and charging doc righttt! Doesn't change the fact that he did a garbage job of putting a phone team dev and QA team together. And he was supervising the whole thing and there have been multiple serious issues with the phone upon release and since then to the point where there likely won't be a ph2, the board should ask for his resignation. The fire sale they have been having is not a good sign (companies have to make money you know) and selling around 5000 units as of a month or 2 ago is a joke! If Essential want's to be a going concern Andy has to go.

Gone, back, he's hiding because of the shotty phone he made..

The father of Android is having his problems. It's time for a fire sale. Amazon will probably have it on sale for Christmas for 199.00! Yikes!

With an Amazon Fire Phone for free ;) had an amazon employee stay with us for awhile I asked if she bought the fire phone, she laughed hard and said there were a few employees that actually did, and they were really sorry they did.
Android Central Newsletter
Get the best of Android Central in in your inbox, every day!
Thank you for signing up to Android Central. You will receive a verification email shortly.
There was a problem. Please refresh the page and try again.